News & Highlights
January 1, 2012
Happy New Year to all our students and their families. We welcome you back to Texas Tech University and to a new semester.
January 12, 2012
The Center for Biotechnology & Genomics has been accepted as a member of the Transdisciplinary Academy and look forward to the many multidiscipline projects with the many different people in Lubbock, Texas and around the country. We are excited to begin our new collaborations with all the exceptional people we will meet. Go Tech!
March 25, 2012
Happy New Year to all of our Iranian friends, faculty and staff celebrating Nowruz. Spring is their new year.
Faculty Advisor: Dr. Masoud Zabet-Moghaddam
April 28, 2012
Lubbock Chorale End-Of-Year Fundraiser for the School of Music
Soprano: Dr. Susan San Francisco
Incredible performance with the Lubbock Symphony Orchestra!
Don't miss the next performance.
July 3, 2012
Enjoy summer in Lubbock, Texas! Tomorrow the entire country will celebrate the 4th of July. This day is where the United States liberated itself from England's rule. Lubbock, Texas has the largest free parade and street fair in the state. Thousands of people and pets will be walking the closed off area on Broadway Street from University to Avenue Q. Come and see some of the culture of Lubbock and enjoy music and food. Fireworks will be at Mackenzie Park off East Broadway at dark.
In addition to summer fireworks it is also time for summer vegetables. Support our local farmers and buy peaches and produce from local food stands. Visit Sunburst Market where there are fresh eggs and lots of Lubbock-soil vegetables. The manager also said there will soon be black-eyed peas and watermelon available. Go see what they have to offer and take a camera because it is a beautiful market.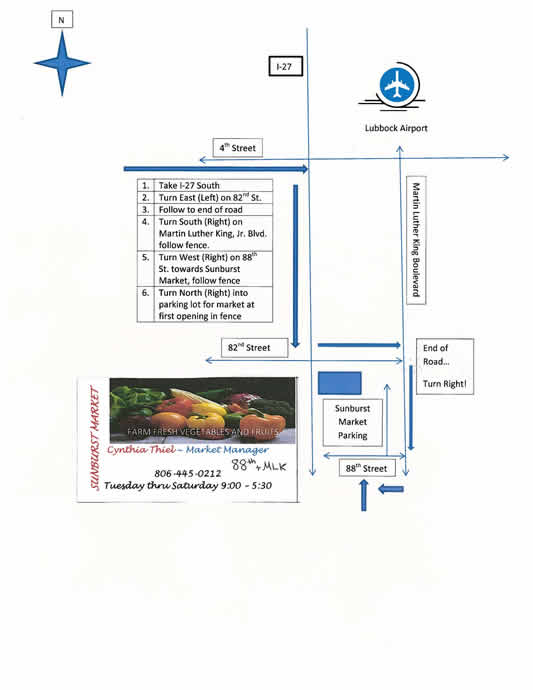 July 16, 2012
Downtown Lubbock Farmer's Market Schedule
If getting to Sunburst Farmer's Market is too difficult for you try making it to the monthly farmer's market on 19th and Buddy Holly Ave. Get there early or you will miss all the good stuff!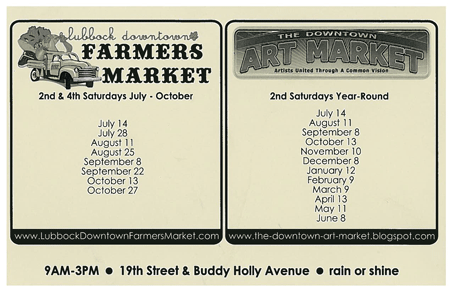 August 22, 2012
Welcome new students! Congratulations on being accepted into the program. We look forward to getting to know you and know you will work diligently to finish our 2-year program. Ready, set, go!
September 2012
Fall season does not begin until the South Plains Fair comes to town. Don't miss out on the opportunity to mingle and mix with one of the oldest traditions for the people of Lubbock. This year the fair is open from September 20th-29th. If you come at the right time you can catch all the live shows including a tiger show, sea lion show and a monkey show. If you're really lucky you will catch a glimpse of Rock-it Robot. So elusive that this is the only picture available to show.....Maybe you can get a better one when you come to the fair!