Academic Excellence
Dr. Julian Perez - named Emeritus Professor of Texas Tech University
Doctoral Spanish
Angela K. Arneson
Sonia Loza De Fuentes
Sara Pink
Alfredo Torres
Martine Price, Ph.D. Defense and Graduate
Dissertation title: "Representations of Death in Góngora and Lorca"
Dissertation Chair: John Beusterien
Dissertation Committee: Sara Guengerich, Antonio Ladeira
Graduate Dean's Representative: Rafael Beneytez Duran
María Alejandra Cerdas Cisneros, PhD Dissertation Defense
Dissertation title: Representaciones de una cultura globalizada en la obra de César Aira: un acercamiento a la temática a través de la relación espacio-personajes.
Dissertation Chair: George Cole
Dissertation Committee: Antonia Ladeira, George Zamora
Master of Arts
Languages & Cultures - Applied Linguistics
Mashael Saad A. Algana
Bryce A. Berta
Rachel A. Branch
Robert D. Florence
Maulidin FNU
Hsiao-Hsuan Hung
Takehiro Iizuka
Chise, Liudmila
Rasha Abdullah S. Mohsen
Taichi Yamashita - accepted at University of Maryland to pursue a PhD in Applied Linguistics
Languages & Cultures - Classics

Photo credit: Toni Salama
Evan I. Levine - accepted to Brown University, Joukowsky Institute for Archaeology
Justin S. Miller, MA Languages & Cultures-Classics
Thesis: "Whose Every Word is Chosen: The Subtle Duality of Alexandrian Poetics"
Justin has been accepted to Harvard to pursue a PhD in Classical Philology
Articles on Levine and Miller appear in the slideshow on the TTU Arts & Sciences homepage
Amanda G. Self
Joseph Sugar
Languages & Cultures - German
Lennart Manthei
Romance Languages - French
Gauthier Petit
Melissa Shadix
Marina Sol Dibangui
Romance Languages - Spanish
Juan Morilla, MA
Thesis "El Atahualpa ajedrecista: Formación y usos de una imagen aparentemente verídica"
Juan has been accepted into the Spanish PhD program at Indiana University beginning Fall 2016.
Bachelor of Arts
Classics
Trevor C. Forrest (Double, RLAS)
French
Victoria C. Howard
German
Dylan P. Lewis
Christine A. Marshall
Russian Language Area Studies
Trevor C. Forrest (Double, Classics)
Dylan R. Rowland
Languages & Cultures - Classics
Kayla M. Gray (Double, BA History)
Campbell T. Roper (Dual BA Communication Studies)
Languages & Cultures - French
Chase G. Callaway (Double, Spanish)
Lacye A. Devine (Dual BA, Art)
Spanish
Brianna D. Antuna
Diana Aranda
Chesnie A. Brackens
Dylan M. Burney
Dylan M. Burney
Chase G. Callaway
Vincent A. Cauntay
Janice J. Deleon
Santiago J. Deleon
Jenna B. Dunn
Jenae R. Flores
Kelsey N. Lipo
Mario A. Portillo-Guerrero
Crystal L. Rodriguez
Yuridiana Silvestre
Gregory L. Sparks
Kaitlyn B. Taylor
Leo C. Villarreal
Carlie A. West
Elizabeth R Worley
Alyssa V. Yarrow
Awards & Recognitions
LOEB Classical Library Foundation Fellowship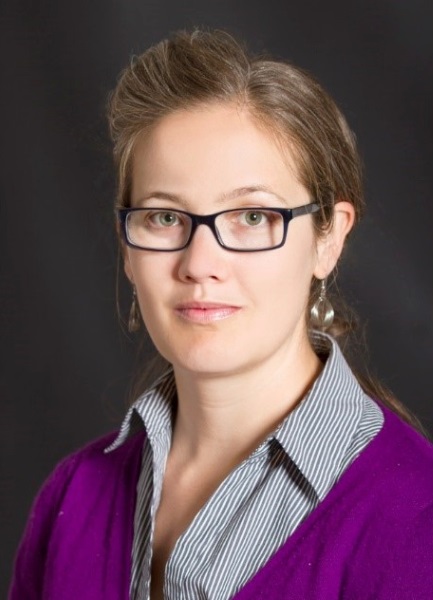 Dr. Caroline Bishop
2016 Helen DeVitt Jones Excellence in Graduate Teaching Award
Top to bottom
María Alejandra Cerdas Cisneros, GPTI Spanish,
Monica Fernnandez Dos Santos Martins – GPTI Spanish
Irina Mozuliova – GPTI Spanish
Takehiro Iizuka – GPTI Japanese
Hsaio Hsuan Hung – GPTI Chinese
2016 Professing Excellence Award
Hidetoshi Tanihara
2016 Horn Professor's Graduate Achievement Award
Josh de la Rosa-Prada
2016 Texas Tech Doctoral Dissertation Completion Fellowship
Julio Perez Cesar, PhD candidate Spanish
2016 Professing Excellence Award
Hidetoshi Tanihara, MA candidate, Languages & Cultures-Applied Linguistics
Rubén Varona, candidate PhD Spanish, Book Publication
Title: La secta de los Asesinos
Authors: Rubén Varona & Carlos Bermeo
Paperback: 322 pages
Publisher: La Pereza Ediciones
Language: Spanish
ISBN-13: 978-0692636718
La agencia de inteligencia de Israel, el Mossad, ha detectado una nueva organización terrorista de origen islámico que planea una escalada de ataques a nivel mundial. Para evitar los atentados, el Mossad -apoyado por distintas fuerzas especiales de contraterrorismo- desata una persecución contra los miembros de La Secta de los Asesinos, organización criminal fundada por Hasan I Sabbah en el Siglo XII D. C y resucitada en el siglo XXI por tres personajes enigmáticos que se hacen llamar Los Viejos de la Montaña.
Pese a las persecuciones lanzadas en Europa, Medio Oriente y Sudamérica, los extremistas consiguen reunirse en Pakistán con Los Viejos de la Montaña. Después de este encuentro, los terroristas se dispersarán en países como Argentina, España, Inglaterra, Israel y Estados Unidos con misiones suicidas. La oleada de violencia que pretenden desatar comprenderá el uso de gases nerviosos, aviones cargados con napalm, secuestro masivo de rehenes, la explosión de una bomba termobárica, sabotajes a la economía mundial, etc. En medio de persecuciones cinematográficas y escenas de espionaje global, algunos de los protagonistas visitan –o creen visitar- la Yanna o paraíso islámico prometido por Mahoma a los mártires.
La secta de los asesinos es un thriller escrito por Carlos Bermeo y Rubén Varona. Esta novela resultó finalista en el Premio Planeta Casa de América 2012. En cada una de sus páginas, se humanizan las tensiones político-religiosas entre oriente y occidente. Por encima de cualquier fe o ideología, la narración se sitúa del lado de la humanidad. Las situaciones descritas, invitan al lector a reflexionar sobre un tema actual que, como un polvorín, en cualquier momento puede estallar.
Liudmila Chise shares Russian Culture through Lecture & Music at the University of Utah
On March 22nd, Dr. Liudmila Chise presented a paper titled, "Russian Songs: Living history of Russian people: from Folk to Urban" at the University of Utah.
Liudmila Chise and David Barrientos Lecture-Concert at Texas Tech University
On March 23rd, Drs. David Barrientos, clarinet and Liudmila Chise, piano and presenter presented a lecture-concert titled, "Russian Songs, Living History of Russian people: from Folk to Urban" at Texas Tech University in the Department of Classical & Modern Languages & Literatures.
Roalando Diaz Presents at 34th USHLI Conference
Rolando Diaz, Spanish PhD Candidate, ABD, presented a workshop titled, "Ni de aquí ni de allá: Cultural Hybridity in Today's Hispanic Communities" at the USHLI Conference (the premier Hispanic leadership conference in the nation) from February 18-21, 2016 in Chicago, Illinois. This workshop examined the term "cultural hybridity" and how it applies to the Hispanic identity in the United States. Hybridity is the fusion of two distinct forms, styles, or identities, which occurs across national borders and across cultural and linguistic boundaries. Participants were provided strategies that will help balance new identities that are rooted in traditional, cultural and linguistic norms.
Hasan Akmekdash Publishes, Presents, and Awarded Grant
Hasan Akmekdash, PhD candidate in Higher Education Research Program, Instructor for Arabic recently published two articles, presented at 3 conferences and his research efforts were part of the collaborative success in a grant awarded sponsored by Educate Texas, Private.
Publications:
Al Mekdash, M. H., Bates, J. E. F., Durham, M. The Flipped Classroom - A Brief, Brief History. The Flipped College Classroom: Conceptualized and Re-Conceptualized. Basel: Springer (Accepted, in press).
Barnard-Brak, L., Al Mekdash, M. H., Richman, D. Leaky pipeline in assessment of ASD for girls (Under Review).
Conference Presentations:
Koricich, Andrew (Presenter & Author), Fatih Koca (Author), Almekdash, Mhd Hasan (Author and Presenter) The Annual Conference of the Council for the Study of Community Colleges, "Exploring the Intersection of Rurality, Delayed Postsecondary Attendance, and Initial Two-Year College Choice Among Youth in the United States," The Council for the Study of Community Colleges, Plano, TX. (March 31, 2016).
Almekdash, Mhd Hasan (Presenter & Author), Paton, Valerie, Texas Geography Students Research Symposium, "A Weighted Model of Buffalo Commons National Wildlife Reserve," Texas State University, San Marcos, Tx. (March 11, 2016).
Alkul, Suzanne (Author Only), Fergusuon, Mattew (Presenter & Author), Almekdash Mhd Hasan (Author Only), HSC Student Research Week, "ACL Reconstructions in Skeletally Immature Patients: Surgical Management of an Open Physis," Texas Tech Health Science Center, Texas Tech Health Science Center. (March 9, 2016).
Grant Awarded:
Paton, Valerie, Little, Todd, Ryan, Patricia M, Al Mekdash, Mhd Hasan, "Texas Regional STEM Degree Accelerator," Sponsored by Educate Texas, Private, $549,971.00. (October 2015 - September 2018).
Julio Cesar Perez Mendez, PhD Spanish candidate, Publishes, Presents, Awarded Grant
Publications:
Revista Latitud-Diario El Heraldo (Colombia) July 12, 2015
"Cifra de la virtud y la envidia en El Quijote de La Mancha"
Co-Editor: Doble E: New Writers of the Colombian Carribbean (Issue 1) October 2, 2015
Lugar Común Editorial. (Canadá).
Conference Presentations:
22nd Annual ACMRS Conference.
Marginal Figures in the Global Middle Ages and Renaissance
February 4-6, 2016. Arizona State University. Phoenix (Arizona).
Paper: "Cuando el patriotismo abreva de la marginalidad: el caso del Quijote de la revista Blanco y Negro."
Don Quijote and the Mediterranean World. October 18-19, 2015.
The University of Texas at Austin. Austin (Texas).
Paper: "El rol político de los Dioramas del Quijote de Carlos Vázquez Ubeda"
Humanities Reading Group 2015-2016
Reading with Dr. John Beusterien: "Mapping Plus Ultra: Cartography, Space, and Hispanic Modernity"
by Ricardo Padron. Reference: Empires of Vision by Martin Jay and Sumathi Ramaswamy
December 4, 2015, Humanities Center at Texas Tech.
Grant & Fellowship Awarded:
2015-2016 Texas Tech Museum Foundation Grant-$1.000 for his essay titled, "La Transposición gráfica del drama literario en la ilustración "Oh, Randolph!" de N.C. Wyeth."
Doctoral Dissertation Fellowship 2016-2017 for his thesis titled, "Illustrating Don Quixote de la Mancha through Photography: The Invention of the Spanish Nation at the Beginning of the Twentieth Century". Director: Dr. John Beusterien
Advancing Teaching & Learning Conference
Several CMLL faculty members and graduate students presented at the Advancing Teaching & Learning Conference hosted by the TTU Teaching Learning & Professional Development Center on March 4 at the Overton Hotel.
Diego Pascual y Cabo, Marta Tecedor, Brenda Mejia and Josh DeLaRosa-Prada gave a presentation titled, "Superdiversity in the Classroom: Beyond Language Myths for a Look at Ethnicity,Inclusion and Diversity".
In the US context, heritage speakers are those who grow up learning a language other than English at home. Research has consistently shown that the social, affective and linguistic needs of this population do not match those of the English-speaking majority; with this in mind, the Spanish Heritage Language Program was designed to serve as an educational option for TTU's Spanish speakers. This session contextualized this specific program, present its components, and describe its transformative nature. In so doing it challenges well established ideas and misconceptions about bilingualism and its social, linguistic, and educational implications.
Graduate Applied Linguistics Society Founder
Tanihara Hidetoshi, MA LACU-Applied Linguistics candidate
Thomas Leverett, Instructor ESL, presented a paper, "For Better or Worse: Grammar technology and the ESL writer" at the TESOL International Convention, Internet Fair Classics, Baltimore, MD on April 7, 2016.
Casey Brito: First Prize Winner of the 2016 Texas Tech University's Sowell Collection Essay Contest
Casey Brito, Senior
Casey Brito received first prize of $250.00 in the undergraduate student division of Texas Tech University's Sowell Collection essay contest with his essay entitled, "Divergence". Brito wrote the essay as a class project in Dr. Beusterien's Spanish 3390 class. This essay contest promotes and supports student research in the work of writers in the Sowell Family Collection in Literature, Community and the Natural World.
Vasilis Vloutis - Scholarship Recipient
Congratulations to a second-year student of Russian Vasilis Vloutis on receiving a scholarship to the Moscow-Texas Connections Summer 2016 Program.
A large number of well qualified applicants vied for one of the 24 spots in the program; Vasilis was selected as a participant for this exciting program! The committee based their selections on a candidate's overall application, their experience in Russian language and content courses, their statement of purpose about future professional and academic goals, as well as letters of recommendation.
Classical & Modern Languages & Literatures