Guns Up Abroad - CMLL Study Abroad
Binchester, UK
Under the direction of Dr. Christopher Witmore, this four week program, June 29-July 26, 2014, is an international field school focused on the archaeological excavation of the Roman Fort of Binchester in the North of England. TTU students, alongside students from more than 45 countries and institutions spend time excavating, processing artifacts, and visiting key archaeological sites in the area of the Hadrian's Wall frontier zone. Students may earn 6 credits which count toward the major or minor in Classics.
Reims, France
This Reims-based study abroad program, May 30-June 30, 2014, offers TTU students an opportunity to live in a beautiful French university town and take French classes taught by Dr. Carole Edwards. Students will live in the International Center while taking up to six hours at the 2000 and above levels of French. The courses count toward the foreign language requirements, the French major and minor.
Munich, Germany
The Munich-based faculty-led study abroad program, May 24-June 26, 2014, offers TTU students the opportunity to immerse themselves in German in one of the most beautiful and culturally rich German cities. Students will take language and culture courses under the direction of Dr. Anita McChesney while living with host families. Students have the opportunity to earn up to six credit hours which count towards foreign language requirement, a major or minor in German.
Faynan, Jordan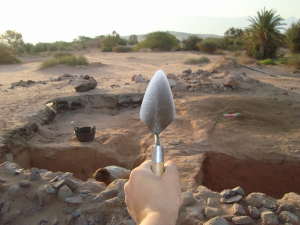 Participate in archaeological survey and excavation and explore the archaeological rich landscapes adjacent to the sites investigated under the direction of Dr. Hannah Friedman during May 19-June 21, 2014. Students may earn 6 credits that count towards the major or minor in Classics, and will receive training in a research-intensive environment with a low instructor-student ration which allows for mentoring in key sub-fields of archaeology, environmental analysis, bio- archaeology and geo-archaeology. Students will be involved in all parts of the research.
Moscow, Russia
Contingent on student interest, Texas Tech offers a faculty led summer study abroad program in Moscow at the GRINT institute. The program typically begins in late May and ends early in July, usually before the start of Summer II at Texas Tech. The program includes six weeks of intensive language training, local cultural events and excursions, a weekend trip to St. Petersburg, housing, round trip airfare, and six hours of TTU credit. The program can accommodate students with no Russian language experience, but we can only offer five hours of TTU credit for beginners.
Texas Tech also has a partnership agreement with the GRINT, which allows individual students to study in summer, semester, or academic year programs.
Seville, Spain
Texas Tech University is offering a unique opportunity for students to live, learn, travel and enjoy the life, culture, and Spanish language during long semesters or during the summer program, in Sevilla. Spanish course credit may be earned at the lower-level (first and second year), upper level (third and fourth year), and at the 5000-level (or graduate). The program is directed and the course taught by Texas Tech University Spanish professors and is based in Sevilla, España, a beautiful city in Andalucia in southern Spain. It is a vibrant, dynamic city with many things to see and do. The location of Sevilla provides convenient access for our excursions to Granada, Cordoba, Madrid, Toledo and the beaches of the Costa del Sol.
Classical & Modern Languages & Literatures