---
Texas Tech Researchers Use Nanotechnology
to Form Crystals
August 11, 2016

From diamonds used as jewelry, pharmaceuticals used to treat disease to silicon used in our electronic devices, crystals impact our daily lives. Growing crystals is often an expensive and time consuming task.

>> Read more

---

// CHEMICAL ENGINEERING
Researcher Receives Grant to Study Needle-Free Injection Hydrodynamics
August 24,2016
The human propensity to avoid a doctor's office over one of any number of fears is neither old nor uncommon.
One of the more popular reasons people avoid the doctor is a fear of needles. In fact, roughly one in five people, or 20 percent, either refuse or put off seeking medical attention due to needle phobia, which is a broad term covering six different types of fears, from a fear of sharp, pointed objects to a fear of vaccines and vaccinations.
---
---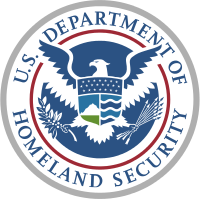 // ELECTRICAL & COMPUTER ENGINEERING

Texas Tech Researchers Demonstrate a
Cost-effective Alternative for Inspecting
Overseas Cargo Containers Entering U.S. Ports
August 16, 2016

One of the most critical issues the United States faces today
is preventing terrorists
from smuggling nuclear weapons into its ports. To this end, the U.S. Security and Accountability for Every Port Act mandates that all overseas cargo containers be scanned for possible nuclear materials or weapons.
---