Fill the form to take the first step towards your dream job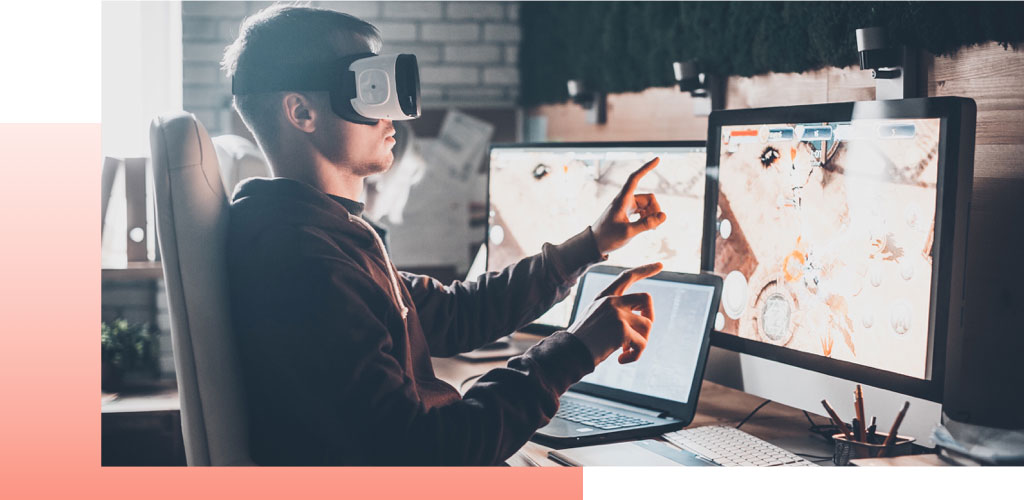 ---
Computer Science
---
Computer science is undoubtedly vital in our current world, improving education, solving problems, protecting organizations, and facilitating transportation and communication. Computer scientists are the brains behind the design, development, and testing processes for high-tech systems/equipment making them a cornerstone of modern civilization.
Secure your future
---
77% of our students graduate with a job offer, and 98% land a job on the next 6 months.
Our GoalTo provide a high quality U.S. education that is recognized worldwide: an opportunity accessible and affordable for students in Costa Rica and in the Latin American Region.
In Costa Rica
According to El Financiero, Costa Rican high-tech companies doubled their staffing in 2016. The computer science sector continues to be driven by opportunities in programming, cloud computing, augmented and virtual reality, and big data.
Along with the 139 multinational corporations in the country, technology developers face the gap between demand and supply of human resources. The big issue has been the lack of local talent with English and soft skills (teamwork, leadership, persuasion and emotional intelligence) two great strengths TTU graduates obtain. Costa Rica is home to at least 70 high-tech companies exporting abroad and in high demand for a wide variety of computer science professionals.
Impossible dreams can come true
Make it possible with TTU-CR. The first step towards fulfilling your career path is one click away. 2018 Fall Semester deadline is May 1, 2018
Start your application now!
Successfully apply to TTU-CR with our helpful resources provided for the TESOL, SAT, and ACT entrance exams
or
Download Program Curriculum