Fashion Camp @ TTU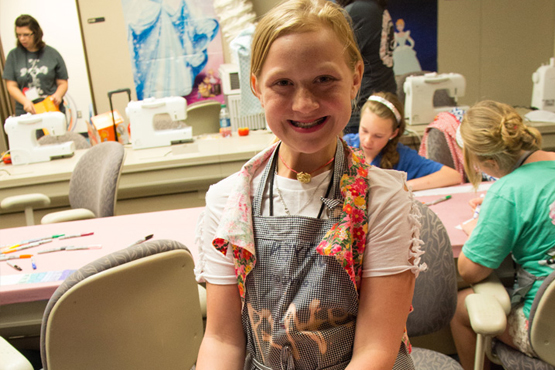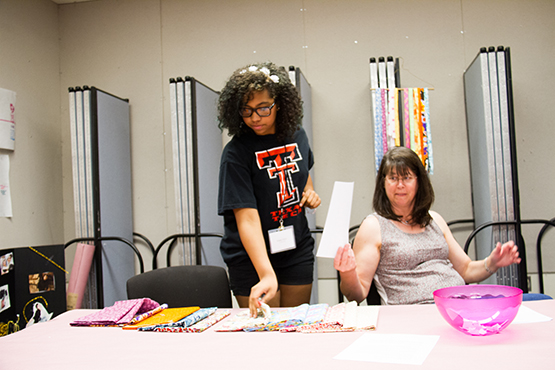 Fashion Camp 2016: Glue Glitter and Glamour
June 27-July 1, 2016
Glue, Glitter and Glamour is for campers aged 8-12.
Registration is Closed.
Cost: (Includes: Room, Board, meals, Camp T-shirt, and Supplies)

Early Bird Special: $500 (Before May 1st, 2016)
After May 1st, 2016 Regular Price $600
A deposit of $150 is required to hold your camper's spot
A 10% discount is available to returning campers, campers from 4H, or families sending more than one camper to either of our camps.
Fashion Camp 2016: Tau Rho Mu
June 27-July 1, 2016
Tau Rho Mu is for campers aged 13-16.
If your child turns 13 before June 2017, they have the option to attend this camp.
Registration is Closed.
Cost: (Includes: Room, Board, meals, Camp T-shirt, and Supplies)

Early Bird Special: $500 (Before May 1st, 2016)
After May 1st, 2016 Regular Price $600
A deposit of $150 is required to hold your camper's spot
A 10% discount is available to returning campers, campers from 4H, or families sending more than one camper to either of our camps.

Who Can Participate?
How do I get to our dormitory?

If you are starting on Broadway and University:

Head west on Broadway St toward University Ave
At the traffic circle, take the 4th exit onto Boston Ave
Turn right onto 15th St· Turn right onto Flint Ave
Turn right onto Main St
In .1 miles you will arrive at Stangel Hall
Contact
Hospitality
and

Retail Management