Human Sciences Staff Profile of the Month
Ericca Soto
Ericca is the Business Coordinator for the Department of Design (DOD) and was nominated by DOD Chairperson and Professor, Sharran Parkinson, Ph.D. When Dr. Parkinson suggested Ericca as a staff profile, she said that Ericca works well with a diverse group of faculty and students, and handles herself calmly and professionally when dealing with faculty concerns.
Ericca's favorite aspect of her role as a Business Coordinator is working with various personalities, whether it's faculty or students.
"I would say it's been a rewarding challenge where you learn something new every day and I am always excited for what's around the corner."
Ericca's best memories of her time in the college have been made at the monthly senior staff meetings. Ericca feels like this meeting is where she came to know everyone and really felt like a part of the College of Human Sciences family. Ericca said that she doesn't have one specific mentor, but help and guidance are never far from reach in the College of Human Sciences.
"Here in the College of Human Sciences, everyone helps everyone! I know that I can go to anyone and they will be willing to help or guide me to someone who can."
Ericca had this to say about being nominated and selected for Staff Profile of the Month.
"It's exciting to know someone has taken notice of the work you are doing and took the time to nominate me."
Becky Martinez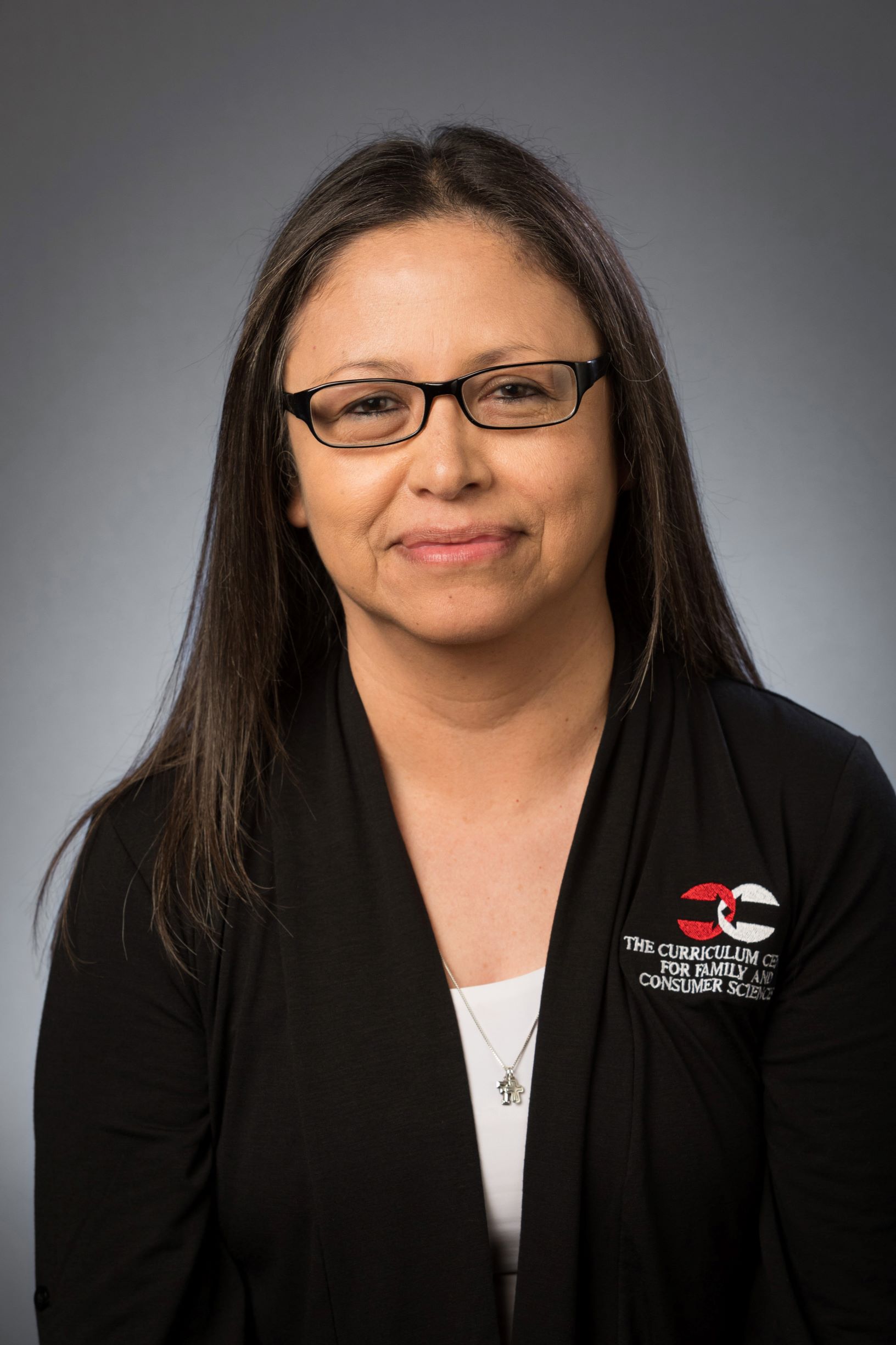 Business Coordinator for the Curriculum Center for Family and Consumer Sciences (CCFCS), Becky Martinez, has called Texas Tech University her home for 30 years, with 23 years spent at CCFCS.
"I have worked at the Curriculum Center for 23 years, and it has been a blessing to work for Texas Tech, the best university in the country, for the past 30 years," Becky said. "I have enjoyed working with some great people here at the CCFCS along the years."
Working alongside family and consumer sciences educators is something that Becky finds very enjoyable in her position.
"My favorite aspect is the interaction with the teachers from all over the country and knowing that we are giving them great curriculum and they, in turn, tell us how much we are appreciated," Becky said.
Becky says it is an honor to be featured as Staff Profile of the Month, especially with so many fond memories tied to the College of Human Sciences in her family.
"My best memories of my time at the college were during the years that my daughter was attending the College of Human Sciences and getting her degree in Early Childhood."
Thank you, Becky, for your many years of service to Texas Tech and the Curriculum Center for Family and Consumer Sciences.
Jason Lindley
Congratulations to the Staff Profile of the Month, Jason Lindley! Jason currently serves in the College of Human Sciences (COHS) as the Executive Chef for Skyviews Restaurant in the Department of Hospitality and Retail Management (HRM). Jason manages all aspect of the restaurant including cooking, ordering products, meeting with catering clients, planning menus, and working with HRM Students.
Jason says his role is unique because of how he is able to experience the management of a real-world restaurant while teaching students.
"It's great to see the students grow from year to year and finally watching them begin their careers after graduation. I enjoy working with them and sharing my industry experience."
The Midland, Texas native graduated from Texas Tech University in 2006 with a bachelor's degree in Restaurant, Hotel, and Institutional Management (RHIM). After his 2006 graduation, Jason went to work with Aramark at University Medical Center (UMC) for 10 years as the retail/catering manager before returning to Texas Tech's Skyviews.
Jason describes how he felt when he heard the news that he would be this month's staff profile.
"I'm honored and very appreciative. Glad to be a part of the COHS team."
Jason credits Hospitality and Retail Management Professor of Practice Garvin O'Neil, M.S. and RHIM Associate Professor Charlie Adams, Ph.D. for both taking the time to work alongside him to help Skyviews succeed.
Outside of Skyviews, Jason is happily married to his wife of 11 years. They have two children with one on the way. In their free time, Jason says that his family greatly enjoys camping and enjoying life with friends and family.
Thank you for all you do, Jason!
Ashley Brister
Ashley Brister is caught off guard. She is typically responsible for writing our staff profile of the month, but this time, she is the one who is being recognized.
"I am definitely surprised to be this month's staff profile! I'm honored beyond words and am so happy to be a part of the College of Human Sciences (COHS)."
Ashley originally started at the COHS Marketing and Communications Office as an intern during her time as an undergraduate student. There, she had the opportunity to apply her photography and videography skills as she worked towards her bachelor's degree in Electronic Media and Communications.
"I quickly discovered all of the amazing opportunities inside the college, and I knew that I wanted to keep investing towards the college's mission in some form or fashion."
This wish came true for Ashley in October 2017 when she was offered a full-time position as Multimedia Specialist for the college. In her position, she is responsible for coordinating stories and news releases as well as any photography, videography, and social media efforts for the college. She is also a resource to the departments for any print or digital design assistance as well as assisting the college in email marketing.
"Starting as an intern and now staff member, I have seen the college blossom over the past couple of years. I can't tell you how fulfilling it is to know I played some small part in sharing the news of a student, staff, or faculty member's success. To be in a college that is absolutely dedicated to supporting areas of ground-breaking research, design, education, and many more areas that help others is amazing."
In addition to her outstanding work performance, Ashley is getting ready to complete her master's degree in Mass Communications.
"I am thankful to have had the opportunity to continue my education. I am the type of person that never wants to stop learning, so future educational avenues are likely to be in my future."
When she is not at class or work, you can find Ashley playing with her two dogs or at the latest Alamo Drafthouse feature with her husband, Rodie.
Tristin Campbell
Meet Tristin Campbell, Coordinator for the Dean's Office in the College of Human Sciences (COHS) and this month's staff profile.
Originally from Brownwood, Texas, she began her journey with Texas Tech University as an undergraduate student. In 2011 she earned a Bachelor of Arts in Public Relations. Now as a staff member of the university, she enjoys getting to see more of the inner workings of higher education.
Director of Financial and Administrative Services, Jodi Martin describes Tristin's desk as a catch-all for the odds and ends of items the Dean's Office is responsible for.
"Tristin has been with us for only a short time yet her contributions to the Dean's Office have been large-scale and very evident. Her reputation around campus has us looking good and we are very proud to have her on our team."
Tristin assists Executive Associate Dean for Academics and Faculty Development, Lynn Huffman, Ph.D. with any departmental needs. She continuously updates the college's Emergency Action Plan, inventory, and reconciles procurement cards. Tristin also coordinates the COHS Graduate Fellowships and assists Associate Dean for Administration and Finance Tim Dodd, Ph.D. with any facility maintenance issues.
"Working in the Dean's Office has been a really rewarding experience so far. Everyone has been extremely nice and welcoming."
The women in the Dean's Office who Tristin has had the opportunity of working with have all been a mentor to her in some form or another.
"They carry themselves with grace and are all determined and hard-working."
Recently, one of Tristin's favorite parts of her job has been training to coordinate the scholarships administered through the Dean's Office.
"This is an immense honor. It's wonderful to be a part of the process in which students are awarded for their hard work and achievements."
Outside of the Dean's Office, you can find Tristin at the park with her husband, daughter, and their two dogs. She loves the outdoors and writing on her blog. One day Tristin says she hopes to finish her Master of Education degree.
Congratulations, Tristin! Thank you for all you do.
Ashlee Murden
Although she has not been here long, Ashlee Murden has been a great addition to College of Human Sciences (COHS). As Business Coordinator for the Department of Family and Consumer Sciences Education (FCSE), she handles day-to-day business operations and maintains cross-departmental responsibilities with The Curriculum Center for Family and Consumer Sciences (CCFCS).
Ashlee also assists the FCSE Program Chair and Graduate Program Coordinator Karen Alexander, Ph.D. along with several other faculty and instructors with any needs that arise.
According to Graduate Instructor Carmen Pederson, Ashlee plays a key part in helping FCSE thrive.
"Before Ashlee, requesting travel and obtaining supplies for our department was difficult and time-consuming. Whenever we need assistance, she responds quickly and effectively. If she does not know an answer, she will work to find it and add it to her repertoire of knowledge and skills."
Ashlee's background is in early childhood development, which she studied at Wayland Baptist University. She also has a decade of experience working for a local non-profit.
"I have always loved education. Working for FCSE gives me the opportunity to learn a new set of business skills and see the process becoming an educator from new and different perspectives."
Having only been in her position for five months, Ashlee was pleasantly surprised to be named Staff Profile of the Month.
"I am extremely honored to receive this recognition. Texas Tech and especially FCSE and CCFCS have been extremely welcoming to me as a new employee."
Ashlee looks forward to continuing her work with the college and making new memories every day. Outside of the college, she enjoys reading, crocheting, and finding new adventures with her husband.
David Cardenas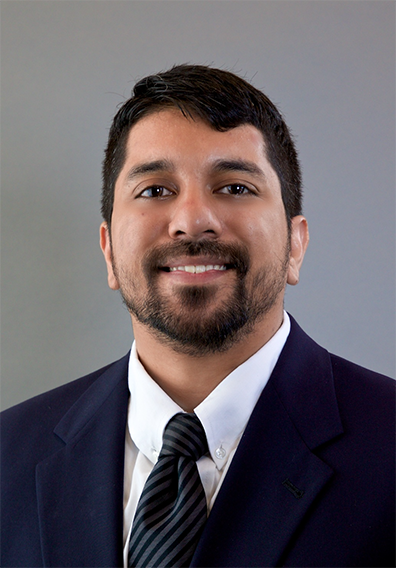 Meet IT Support Tech I David Cardenas, Lubbock native, and this month's staff profile.
David provides IT support for the Personal Financial Planning (PFP) department going above and beyond in his duties to support the program. He ensures courses are properly delivered without any technical difficulties and keeps up with the latest software to maintain the department's distance learning courses.
PFP Instructor, Jennifer Wilson who nominated David for Staff Profile of the Month speaks highly of him.
"David's hard work and dedication in the department is greatly respected and we are so thankful to have him on our team."
She also emphasizes how David plays a huge role in assisting the PFP program each semester by ensuring the office is equipped with proper technology, installing programs, and providing ongoing technical assistance to instructors.
"It has been very interesting and exciting supporting IT for the PFP department. I apply the skills I acquired during my schooling to real-world situations on a day-to-day basis."
With an associate's degree in Computer Information Systems from South Plains College and a bachelor's degree in Computer Science from Angelo State University, David is well equipped for any technical issue.
"My favorite aspect of IT Support is solving problems. As technology continues to evolve, IT Support has to evolve as well in order to find solutions to fit our users' needs."
David is humbly honored to receive Staff Profile of the Month. He would like to thank Rebecca Velez, PFP Business Manager for teaching him how the department runs and Human Sciences Technology Services for being a great resource of information.
Thank you for all you do, David!
Marjie Collins
Marjie Collins is featured as the Staff Profile of the Month for January! Marjie currently serves in her role as the business coordinator for the Christine DeVitt and Helen DeVitt Jones Child Development Research Center (CDRC).
Marjie has been a team member of the CDRC since 1994 before she went on to graduate from Texas Tech in 2005 with a Human Development and Family Studies bachelor's degree.
The Idalou, Texas native says that working at the CDRC has been one of the best experiences in her life. She describes the relationship between her fellow staff members as a family. Marjie's daily goal is to support the staff in any way that she can in order to maintain what she refers to as the CDRC's magic.
"It gives me great pleasure to be part of such an amazing program," Marjie said. "My favorite aspect is watching the magic that happens at the CDRC on a daily basis, watching the teachers interact with the children and seeing the children learn and grow."
When asked what her reaction was to being chosen for this month's staff profile, Marjie says that she is honored at the recognition. Marjie credits the CDRC's Stacy Johnson and Cindy Bruington for serving as her mentors from whom she has learned a great deal.
"Watching Stacy and Cindy interact with parents, students, teachers, and children teaches me something new almost daily."
Marjie recalls her time in the College of Human Sciences as an important part of her life, full of wonderful memories. One memory that stands out in her mind is overseeing the CDRC building planning process from start to finish.
"Cathy Nathan, our former director, had a vision and she made it a reality. I'm just glad that I had the opportunity to know her and call her my friend. My life changed for the better the day she hired me!"
Nicholas Mendez
Meet IT Support Technician III Nicholas Mendez, Lubbock native, and this month's staff profile.
Nicholas' penchant for electronics stemmed from his childhood when he bought his first PC from a local flea market.
"I can still remember the distinct hum of the fans, the electricity from the oversized tower, and the warm glow from the old CRT monitor."
As technology became more accessible over time, his love for it grew.
He further developed his skills at American Commercial College and South Plains College, which he put to use working in the Information Technology (IT) private sector. After a few years, he joined the College of Human Sciences (COHS) in 2013.
"I wanted to work at a place where the goal was not to solely improve profit margins. At the COHS I can have a small indirect impact on part of the education of future generations."
Nicholas' job is essential to the success of the college. He actively minimizes downtime for our faculty and staff from inevitable technology crashes, glitches, and hardware failures.
"Technical issues can create general irritations, or worse bring people's work to a halt. The best part of my job is hearing a sigh of relief and seeing the weight of frustration lifted from someone's expression when I can help solve their problem."
Outside of work, Nicholas is a devoted father to his three children. He endearingly calls his two youngest "ankle biters" and his oldest a "neck biter." He loves spending time with them and supporting their activities. On the occasion that he has free time, he says that he enjoys following currency trading and playing video games.
Thank you for all that you do, Nicholas. We are grateful to have you as part of COHS.
Nic Trugillo
Meet Nic Trugillo, Business Manager for the Department of Human Development and Family Studies (HDFS) and this month's staff profile.
As Business Manager, Nic oversees other staff members, manages finances, and ensures the department runs smoothly on a daily basis. He also assists HDFS Department Chair Ann Mastergeorge, Ph.D. by keeping her informed and up-to-date.
Nic says that the best part of his job is getting to work with finances and assisting others.
"I enjoy helping others and knowing that each day I come to work I have the chance to have a positive impact on someone else."
Dr. Mastergeorge is very appreciative of Nic.
"He is organized, detail-oriented, efficient, and kind—and has a very calm demeanor. To be honest, I cannot imagine HDFS without him; and have no idea how we survived before he got here."
In addition to being an outstanding staff member, Nic is a student in the College of Human Sciences. He is a Human Sciences major with concentrations in Personal Financial Planning, Human Resources, and Retail Management.
"My goals moving forward are to be the best business manager, leader, and role model that I can be for the department where we all work together as a team to fulfill the mission of the College of Human Sciences. I want to learn as much as I can from this role so that it will help me further my career within the college."
Outside of the college, Nic is quite the gallivanter. He hopes that his next adventure takes him somewhere abroad.
Thank you for all that do, Nic! We are happy to have you as a part of the College of Human Sciences.
Amber Loy
When Academic Advisor Amber Loy, reflects on why she chose to call Lubbock home she recalls the agreeable climate.
"I chose Texas Tech University because of the weather," Amber recollects, "Lubbock had no humidity, and in my adolescent mind, that was the most important factor in picking a place to earn my college degree." She received a full academic scholarship to any public university in Texas, but when she arrived at the university she realized she had no plan. After two years at TTU, Amber joined the Navy to find some direction in her life. She became an Aviation Electronics Technician on P-3C Orions, stationed in Oak Harbor, Washington. Amber says she grew up a lot in the military and says she became a better person as well as a better co-worker in the process.
After her enlistment was up, Amber came back to Texas Tech to be with her mother and knew eventually she wanted to finish her degree here. She aspired to study something that would allow her to help her daughter, so she graduated in 2016 with a degree in Nutrition and a concentration in Health and Wellness. Amber appreciates, "the more holistic side of healing that comes with knowing about eating right and exercising," and uses her education, "in addition to the more western-type care she (her daughter) receives through her specialists." Amber says graduation day is the best memory of her college experience, and couldn't imagine being more proud of herself when her mother and daughter cheered for her in the crowd.
Amber admits to making a lot of mistakes in her life, but she hopes to use her experiences to guide her students to make better decisions. She encourages anyone seeking the same career path to allow themselves to make mistakes, and allow themselves to learn from failures. Amber wants her students to know that it's okay to mess up and feel out of control, as long as they can learn from their mistakes and grow as individuals. The end goal is for each of her students to finish their years at Texas Tech and earn their degrees, but she notes that there is so much more to the college experience than just getting a diploma. Amber hopes that during their years at Tech her students grow to be more empathetic, and choose to expose themselves to different cultures and learn from individuals who are different from themselves. Different doesn't have to be feared.
After Hurricane Harvey, Amber contacted students who may have been impacted and found that many of their families had lost everything. She realized that there was more the university family could be doing to help affected students and families. She pitched a fundraiser idea to the other advisors, and together they decided on a CrossFit style obstacle course. She is working with student organizations within the college as well as the Rec Center to host the event, which is to be held at 1 p.m. November 5, at Urbanovsky Park. All of the proceeds will be donated to Texas Tech's Hurricane Harvey Scholarship Relief Fund. "We want our students to know that Texas Tech, as their home away from home, is their family," Amber says, "and family always helps family."
When she's not visiting her father (affectionately called Bobob) with her daughter Juliana Orion, Amber loves to read WWII history books. She thinks, "So much can be learned from the past," and, "if people understood history more, they could see parallels and help to use our past to make our future more successful." Amber also loves to run and workout in her free time. She even runs half marathons with a navy buddy of hers. She says running helps her clear her mind, if only for a moment. Amber never understood why her mother loved Texas Tech and Lubbock so much, but raising her daughter here has made her realize why. She says that Lubbock is a safe place to raise her
Amber never understood why her mother loved Texas Tech and Lubbock so much, but raising her daughter here has made her realize why. She says that Lubbock is a safe place to raise her daughter and that as a single mother she knows that it takes a village and Lubbock has allowed her to have that village. "Texas Tech has embraced us," Amber says, "and I can't imagine leaving."
Congratulations to Amber on being selected for Staff Profile of the Month! The College of Human Sciences is privileged to have such an outstanding adviser on staff.
Shree' Kuhlers
After high school, Shree' studied real estate. Her current position is the Lead Account Processor for the Hospitality and Retail Management Department (HRM). She has been with the department since August 2017.
In her current position, Shree' works closely with the department business manager, Nikki Pachiano, to ensure everything is up to date and done efficiently and effectively.
Shree' says the best part of her job is the people she works with.
"I have the freedom to express myself and everyone is always ready to help one another."
Shree' says she feels she is an effective contributor to the department.
"I like to think I boost the moral. I have an enthusiasm that communicates to others."
Shree' says her job has prepared her in many ways to take on greater challenges and more responsibility.
Shree' says there are many great minds she works with, but she would like to thank Dr. David Rivera for nominating her for this recognition.
In his recommendation, Dr. Rivera said Shree' handles herself with great professionalism and works hard at learning new tasks.
"She always has a smile on her face and is always willing to help in any way."
Shree' says she feels honored and humbled for this recognition.
Congratulations, Shree'. We are happy to have you as a part of our college.
Amy Jones
Amy Jones is being featured as our staff member profile for August. Amy is the Coordinator for Outreach and External Relations for the Department of Personal Financial Planning.
Amy earned a Bachelor of Science in Communication Studies with an emphasis in Public Relations and Event Management from Tarleton State University and a Master of Education in Student Development and Leadership in Higher Education from Angelo State University.
In her current role, Amy wears many hats. She is responsible for event planning, marketing, public relations, social media, career planning, alumni relations, and works with students in a number of additional capacities. Amy is also the scholarship and textbook coordinator for the department.
Amy said the best part of her job is working with students.
"I like to see their progression through the program and see them develop professionally."
Amy said while she does not usually get to know students well until their junior year, she enjoys seeing the vast change between then and when they graduate.
Amy plays an important role in the Financial Planning Academy (FPA) as the Assistant Director, where she does a great deal of behind-the-scenes work.
She coordinates all of the room reservations and meal planning. Amy makes sure the camp schedule is followed and everyone is on time to all events. She works with most of the speakers and recruits, trains, and manages the student advisors throughout the week.
In addition, Amy does all of the marketing, email blasts, and website updates for FPA. She works with participants and their families to make sure registration is complete, payment has been processed, and they have everything they need before camp starts. Amy ensures all of the promotional items and materials for camp are ordered and arrive on time.
Amy said Drs. Chris Browning and Mitzi Lauderdale, are two people who have had a significant impact on her time in the Personal Financial Planning department.
Amy works closely with Dr. Browning during FPA, but also during employer events such as Fall Career Day and Opportunity Days. Dr. Browning is the Co-Director of the Undergraduate program, so Amy works with him when it comes to recruiting students to the Personal Financial Planning Major as well.
"The biggest thing Dr. Browning has taught me is to not take things to heart. I have a tendency to wear my heart on my sleeve and get really worked up over very minor things, so when I race into his office with an overwhelming issue, he helps me step back and look at the situation in a different way."
Amy said Dr. Browning has given her autonomy during tasks to make mistakes but also develop and advance her skills and abilities through those issues.
"We end up learning a lot from each other because our personalities are so different. He's very much a big picture person and I am able to see all of the details that need to be taken care of in order to get the big picture into a reality."
Amy has the chance to work with Dr. Lauderdale during Opportunity Days. Amy really looks up to her because of her calm and incredibly professional demeanor in working with alumni, professionals, and students.
"Sometimes people can be a little abrasive and forward, but she always handles those interactions with tact and grace which is something I can struggle with."
Amy considers herself an incredibly expressive person, so by watching Dr. Lauderdale interact with people, she is able to polish how she communicates with different groups of people. Amy learns something new every time she talks to Dr. Lauderdale.
"Both Drs. Browning and Lauderdale are absolutely wonderful and I have learned so much in the time I have worked with them. I appreciate neither of them micro-manage me and are open to me implementing new ideas and processes. Both of them support and help me grow through challenges."
Amy is completely surprised and honored to be recognized by the College of Human Sciences. The recognition came as a surprise and she is honored that Dr. Saundra Huston thought enough of her to nominate her.
"There are so many staff members in our department and college I have interacted with over the last three years. I'm thrilled to be considered for this recognition."
Amy would like to thank Department Chairperson Dr. Vickie Hampton and the department for taking a chance and hiring her even though she is not an alumna of Texas Tech University or the Personal Financial Planning Program. Amy said they stand by her when she needs clarification about the financial planning industry and when she has suggested new processes for events.
Congratulations, Amy! We are proud to have you as a part of our team.
Robbie Vittitow
We are happy to profile staff member Ms. Robbie Vittitow this month.
Robbie received a Bachelor's degree in mathematics from the University of the Incarnate Word in San Antonio, Texas in 2005.
Robbie currently serves as the Business Manager for the Department of Community, Family, and Addiction Sciences (CFAS). She has been in this role since September 2016.
Robbie has previously served the college in several roles. She simultaneously worked as the Lead Account Manager for the Department of Design as well as the Department of Family and Consumer Sciences. She later worked in the Department of Nutrition, Hospitality and Retailing. She took two years off before returning to her current role.
As Business Manager, Robbie manages daily tasks, helps the office run smoothly, and keeps finances in order. She describes her gratification in her position.
"It is rewarding and fulfilling on many, many levels."
Robbie says the best part of her position is the wonderful people she is surrounded by.
"My team, the faculty, staff, and students, make every day a joyful and rich learning experience."
The people she works with make her feel good and appreciated.
In her nomination of Robbie, Dr. Nichole Morelock said she always has a can-do attitude.
"She has helped our office work more efficiently and provides a great example of professionalism for our student employees."
Robbie is humbled and honored to be recognized. She plans to continue her work within the college and university for many years to come.
"My goal, with the help of my team, is to help improve and enrich the lives of those around me through education and through the mission of Texas Tech and the College of Human Sciences."
Congratulations of your recognition, as well as recent marriage, Robbie!
Karen Garbowski
Karen Garbowski with CCRC Students
Karen Garbowski has been recognized as the June Staff Profile of the Month. Karen currently serves the College of Human Sciences in her role as a Unit Coordinator for The Center for Collegiate Recovery Communities (CCRC) in the Community, Family, and Addiction Sciences Department.
The El Paso, Texas, native attended the University of Texas El-Paso campus before later graduating from Texas Tech University with a Bachelor's degree in Education in 1993.
Karen has been a vital part of the college since 2006 before she joined the CCRC team in 2008. Associate Director for the Center for Collegiate Recovery Communities Vincent Sanchez says that Karen brings her all each day at the center.
"She has a very important role and is the first face you see with you walk through our doors. She has gained much respect from our students and their families. She has even been called their second mom. Her expectations for the students are very high, but at the same time she is very encouraging and is their biggest cheerleader when they need it the most."
Karen is responsible for handling all aspects of major events, managing them down to the very last detail. Vincent says that Karen is a great example of what the College of Human Sciences represents.
"The College of Human Sciences is all about enhancing and improving the human condition. She embodies that vision every day at the Center. She continuously reaches out to students; challenging them, encouraging them to embrace change and growth."
Vincent says that their staff and students all appreciate Karen's ability to tell you like it is in a way that makes others feel welcome and understood.
"She is sometimes the sole reason a student stays a part of this community. When our students struggle with trust and opening up, she can really help bring them out of their shells. She helps them see the Center is supportive and wants to see them succeed."
Karen says her role of teaching life skills to students allows her to continuously learn every day. Karen adds she loves her position so much that she will not even describe it as a 'job.'
"The best part of what I do is being part of a team who mentor and value you. The team at the CCRC is the best; all my experiences at the Center are hugely impactful in my life. Not many people know this, but I absolutely love what I do."
Although Karen says that her current career path chose her and not the other way around, she would advise those seeking a similar path to keep an open mind about any opportunity. Looking toward the future, Karen describes her goal moving forward.
"My plan for the future is to continue working with the CCRC Director Tom Kimball and Managing Director Vince Sanchez for the rest of my life."
Andrea Bewley
We are proud to feature staff member Andrea Bewley for the month of May. Andrea serves as the Education Specialist for Early Head Start (EHS) in the College of Human Sciences.
After returning to school at age 46, Andrea graduated in 2009 with honors from South Plains College with her Associates of Applied Sciences degree in Child Development. In May of 2013, Andrea successfully completed her Bachelor of Applied Science degree in Human Sciences from Wayland Baptist University.
Andrea describes her reaction to receiving the news of her selection as a staff member to profile.
"I was very surprised. We have such a great team of people, who all believe in the mission of Early Head Start and Texas Tech University, so being selected for this honor is quite humbling."
Andrea's role as the Education Specialist for EHS includes the roles of the Health Specialist for the program when the position is vacant.
Early Childhood Program Adviser for the Human Development and Family Studies Department Dr. Stephanie Shine says Andrea's ability to wear multiple hats in her position has provided EHS with a great deal of expertise and grace.
"Andrea works tirelessly, wisely, and creatively to help our 18 teachers reach their full potential to promote children's healthy development. Andrea consistently and quietly goes far above and beyond the requirements of her job and contributes a great deal to the high quality of the education provided to children at EHS."
In addition to teacher training, Andrea has seen the program through numerous achievements: National Association for the Education of Young Children (NAEYC) Accreditation, an exemplary audit from the Texas Department of Agriculture, and the training of countless staff members.
When working toward the program's NAEYC reaccreditation, Andrea says although challenging, it provided her with a great learning opportunity. In order to meet the reaccreditation standards in 10 areas, Andrea describes the extensive process of procuring the classroom and program portfolios.
"My role in this process was to ensure our program was ready for our review visit, to train and assist teachers in the completion of their class required portfolio, and to complete the program portfolio. I learned a great deal and am more confident than ever that our program provides exceptional care and education."
Andrea says although much of her job includes training teachers, she sees her role as a source of support for the staff's work with children.
"I want the teachers to be able to see me as a resource for help and encouragement and for us to work together as a team to provide the highest quality educational experience for our children."
When asked her favorite memory in her time with EHS, Andrea proudly chose the day when her career-long dream of joining the EHS team came true.
When thinking of her future, Andrea plans to always stay involved in working with young children and their families. She plans to one day further her education by returning to school for her master's degree, while continuing her work with EHS.
"Being able to support teachers and prospective teachers fulfills my desire to use the knowledge I have acquired in more than 25 years working in early childhood education to ensure that children will continue to have adults who see them as valuable and worthy of our best.
Thank you for helping to further the mission of the College of Human Sciences, Andrea!
Alex Carpenter
We would like to recognize an outstanding staff member, Alex Carpenter, who has been assistant manager at Skyviews since October of 2016.
Alex is a non-traditional college student pursuing an undergraduate degree in Restaurant Hotel and Institution Management (RHIM). Her areas of expertise include cooking, baking, and managing students and employees.
Alex said she decided to pursue this career path because she has always had a passion for the hospitality industry, specifically restaurants.
"I've been working in restaurants since I was 16 years old," Alex said. "Pursuing a degree in RHIM has opened so many doors."
In her daily routine, Alex works alongside general manager, Jason Lindley, in overseeing the operations of the entire restaurant. Skyviews Restaurant is a lab where RHIM students have the opportunity to gain experience and learn what it takes to run a business.
"My favorite part of the job is getting to know the students and watching them learn and grow."
Teaching Assistant, Jennifer Wimer, said Alex is committed to making not only the restaurant succeed, but also the students.
"She constantly teaches the students how to succeed in the kitchen," Wimer said. "She has brought so much creativity to the restaurant with regard to food."
Wimer said Alex's passion for the restaurant industry is seen every day.
Once she completes her undergraduate degree, Alex said she would like to continue to work in the restaurant industry and become a general manager of a unique restaurant.
Alex said life has forced her to make a detour, but she is only two semesters away from completing her degree. She said as soon as she is able to, she will pick up where she left off.
Naomi Snider, a student in the department, said Alex is hard-working and driven.
"Furthermore, she is kind to every student she meets and tries her best to help in every possible way," Snider said.
Alex said she is the mother of three beautiful children, so when she has free time she spends it with them. She also loves to bake, specifically cookies, so most students know her as "The Cookie Lady."
Alex said it was very humbling to find out she was nominated by several people to be recognized for a staff member profile in the College of Human Sciences.
"I was in shock and couldn't believe it." In her nomination of Alex, Chris Jimenez, a student in the department, said she is the perfect face for the program.
"She demonstrates how dreams do come true," Chris said. "She is currently giving back to the RHIM program with her attitude, enthusiasm, and knowledge at Skyviews."
Chris said Alex's students and coworkers love her because she sacrifices herself to help everyone succeed.
Alex said it is satisfying to know she has been able to play a role in continuing the college's mission by empowering students to achieve fulfilling personal professional lives.
"I would like to give thanks to God and the wonderful people who he placed in my life that have contributed to my success," Alex said. "A special thanks to the Hospitality and Retail department for giving me such a unique opportunity. To those of you who nominated me, it means the world to me, thank you."
College of Human Sciences