Street Closures
Future/Active Street and Parking Lot Closure and Maintenance
Status: Active
One lane of 19th Street closed
Description
Construction is ongoing at both Boston Avenue and Flint Avenue at 19th Street.
Boston Avenue
Description
TxDOT will close right-turn lanes on to and off of Boston Avenue
Middle Lane of Flint Avenue Closure
Description
As part of TxDOT's 19th Street improvement project, the middle lane of Boston Avenue and the middle land of Flint will be closed for one week. This means only right turns may be made onto or off Boston and Flint; no straight-bound traffic crossing 19th Street or left turns onto or off of 19th Street at these intersections are permitted. If using the Tech Terrace bus route, expect delays and allow for plenty of time.
Press Release
A press release about this portion of the project is available here.
15th Street Closure
Start Date: 05/22/2017
Description
Restricted access along 15th street between Detroit & Boston Avenue during the time of 7:30 AM to 4:00 PM, Monday through Friday. The sections of 15th street from Joliet Avenue to Indiana Avenue AND Boston Avenue from Memorial Circle to 15th Street will be closed to through traffic due to construction. The restricted access will begin in the summer of 2017.
Press Release
Alternate Routes
Redirecting around perimeter of campus (click to enlarge):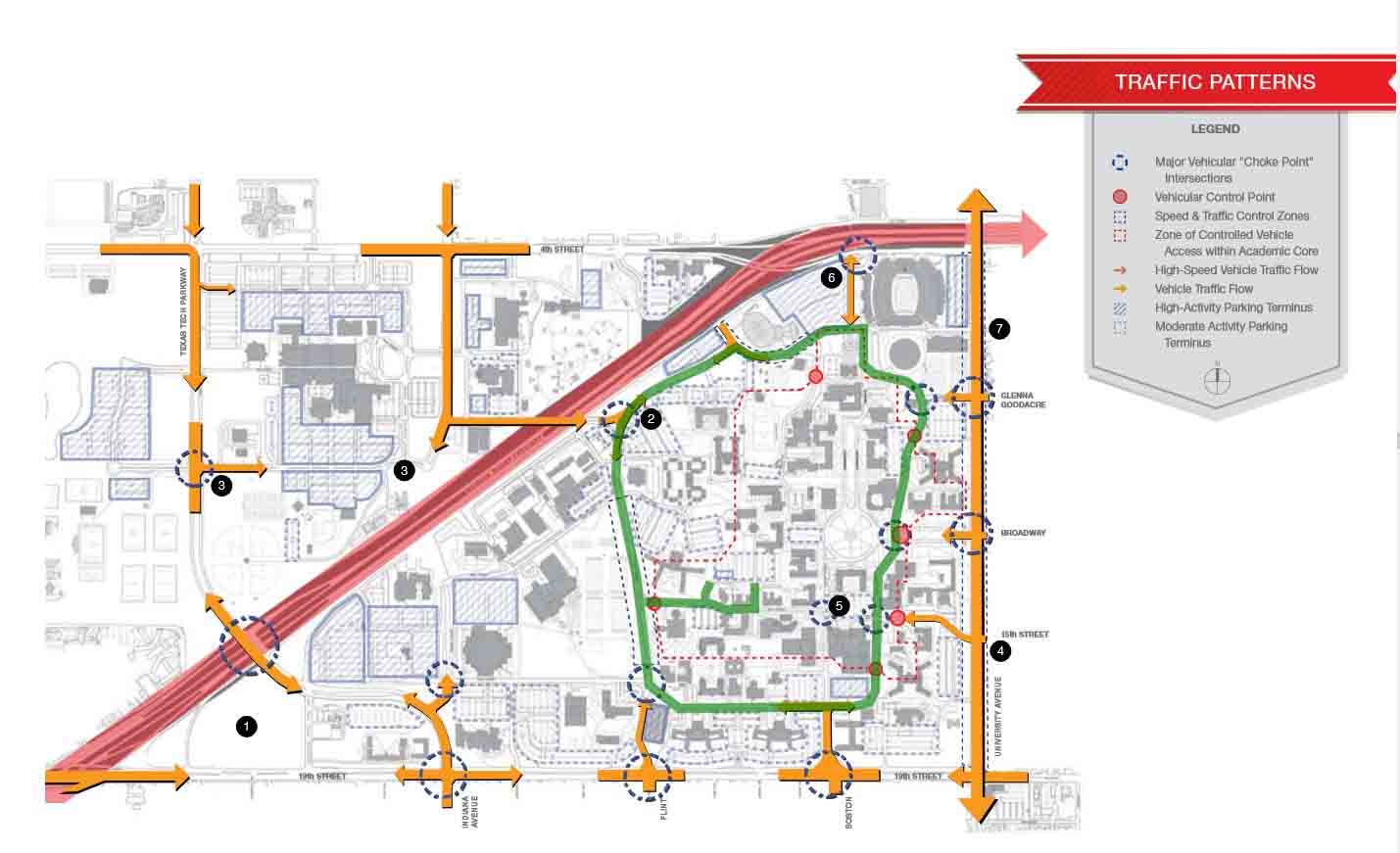 Redirecting around campus (click to enlarge):
Bus Routes Summer 2017 (click to enlarge):
Featured Links