Street Closures
Future/Active Street and Parking Lot Closure and Maintenance
Status: Active
Lane Closures at TTU Parkway and Marsha Sharp Freeway
Start Date: 10/23/2017
Description
Lane closures on both TTU Parkway and Marsha Sharp Freeway will alter traffic patterns as new crosswalks are installed.
Lane Closures and Traffic Pattern Changes at 19th St. and Indiana Ave.
Start Date: 09/19/2017
Description
Starting Sept. 19, lane closures on both 19th St. and Indiana Ave. will alter traffic patterns for 7-10 days. Additional closures will follow after completion of the initial work.
Boston Avenue
Start Date: 08/02/2017
Description
TxDOT will close right-turn lanes on to and off of Boston Avenue
15th Street Closure
Start Date: 05/22/2017
Description
Restricted access along 15th street between Detroit & Boston Avenue during the time of 7:30 AM to 4:00 PM, Monday through Friday. The sections of 15th street from Joliet Avenue to Indiana Avenue AND Boston Avenue from Memorial Circle to 15th Street will be closed to through traffic due to construction. The restricted access will begin in the summer of 2017.
Alternate Routes
Redirecting around perimeter of campus (click to enlarge):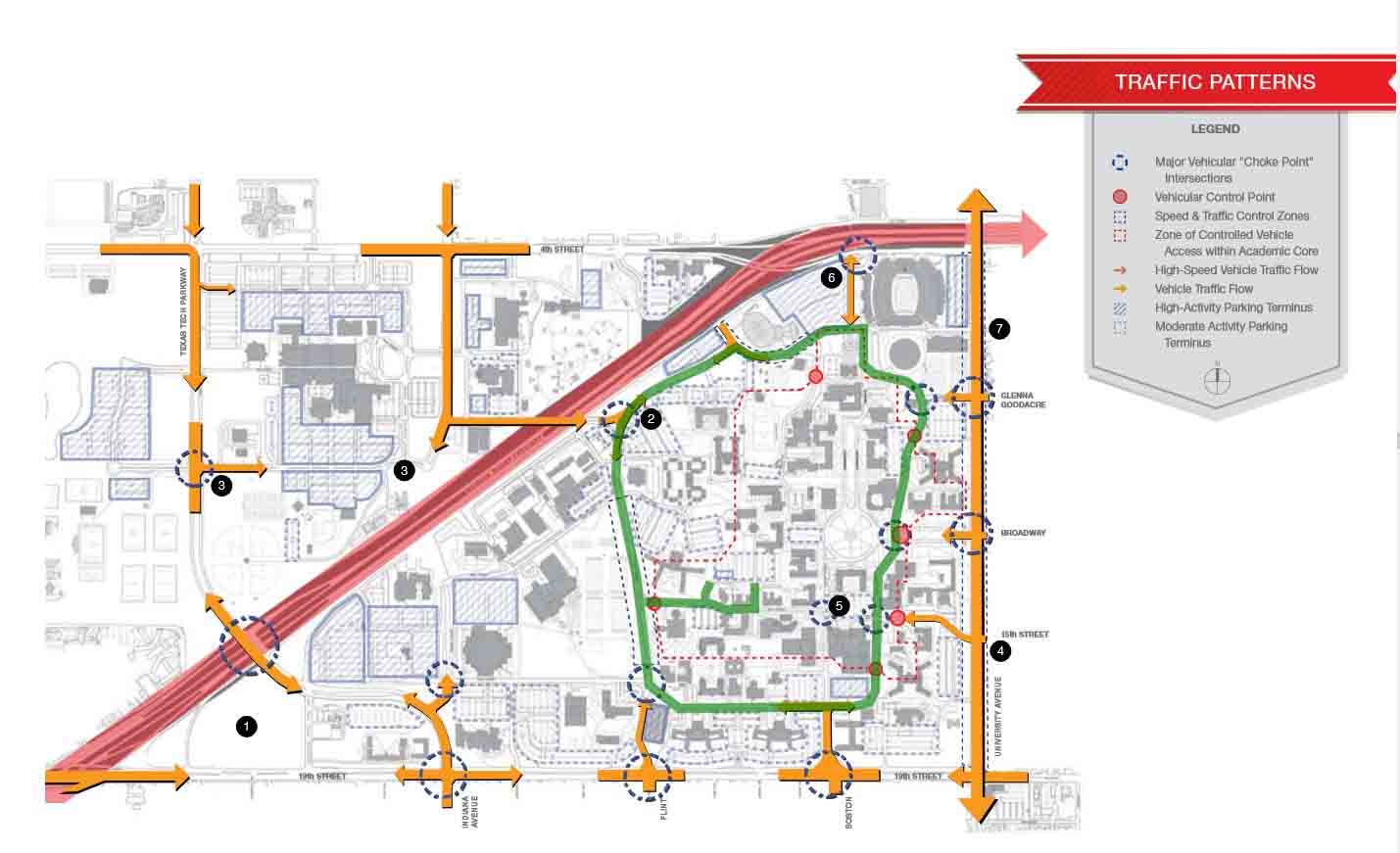 Redirecting around campus (click to enlarge):
Featured Links