Brian Shreck, Ph.D.
Instructor
Political Science
Email: brian.shreck@ttu.edu
Office Hours:
Room Number: Holden Hall 26

Website:



Brian Shreck is an instructor in the Department of Political Science at Texas Tech University. He received his Ph.D. in Political Science from Texas A&M University and joined Texas Tech as a Postdoctoral Research Scholar in the National Wind Institute in 2015. He joined the MPA program as a full-time instructor in 2017. His research interests include environmental, energy, and natural resources management; collaborative governance; mass policy preferences; and the role of science in the policy process.
Dr. Shreck's research has appeared in Society & Natural Resources and the Global Encyclopedia of Public Administration, Public Policy, and Governance. He teaches graduate courses in public policy, collaborative management, and ethics & leadership.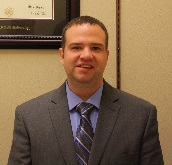 Department of Political Science
Address

Dept. of Political Science, Texas Tech University, 113 Holden Hall, Boston & Akron Streets, Lubbock, TX 79409-1015 Fax: 806.742.0850

Phone

806.742.3121

Email

pols.webmaster@ttu.edu