Sustainability in the SUB
Student Union & Activities is committed to being a sustainability partner with Texas Tech. Throughout the Student Union Building, visitors will find blue recycling bins for paper, plastic, glass, and aluminum.
We also offer a large cardboard recycling container for our tenants. We have recycled so much volume of cardboard that we have invested in a cardboard compactor.
New to our sustainability efforts is the six water bottle filling stations located near the water fountains thoughout the building. These stations feature filtered water and encourage users to refill their plastic bottles instead of throwing them away and buying more.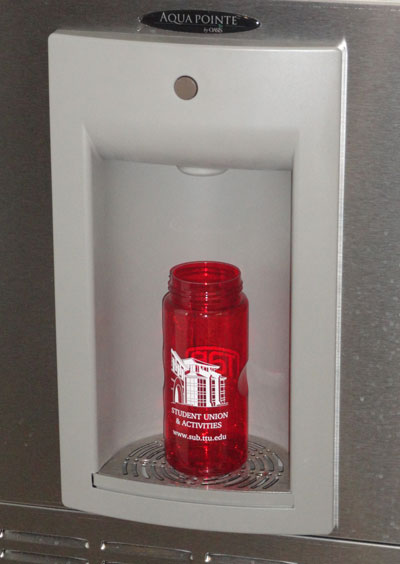 If you have any questions about our sustainability efforts, please contact our office at 806-742-3636.