The Hub Tenants
Chromatin
Was founded on the idea that a unique crop like sorghum could meet the future demands of food, feed and fuel. We are 100% focused on sorghum and our team is inventing, developing and implementing industry-leading innovations to create a massive increase in the value of sorghum. Chromatin's game-changing approach is reshaping the sorghum market and delivering new, industry leading product to growers around the world. Chromatin is a global seed company headquartered in Chicago and exports hybrid sorghum seed from production facilities in Texas, Australia, South America and Africa to over 40 countries around the world."
MicroZap
MicroZap makes food safe to eat by killing dangerous pathogens to avoid costly recalls and extends shelf life to eliminate food waste and hunger.
MicroZap originally licensed the technology from Texas Tech to kill food borne pathogens such as Salmonella. MicroZap has since advanced the technology further with 7 patents issued and 5 more pending and has successfully treated E. coli, Listeria and MRSA as well.
MicroZap's patented technology and process kills dangerous pathogens making food safe without cooking the food, so fresh food remains Fresh. A MicroZap treated loaf of bread can last 7 times longer than current loaves and can make a preservative free bread last as long as a loaf high in preservatives.
NuPark
NuPark, Inc. entered the parking industry in 2013 quickly becoming a trusted partner selected by discerning, well-informed clients. Its solution was conceived, developed, and proven within a complex parking operation and evolved into an elegant, flexible, extensible, and open approach. The NuPark solution supports permitting, enforcement, adjudication, event management, reporting, and conveniences such as payments. Comprised of parking professionals possessing over 100 years of experience, they understand the business problems a parking organization routinely faces. NuPark partners with clients to provide proven, innovative solutions that address specific business requirements and utilize the latest technologies. NuPark consistently provides its solution while maintaining exemplary customer satisfaction from implementation throughout the client relationship.
NoiseFigure Research
NoiseFigure strongly believes that imagination is the author of the future. Their team is composed of experts on Analog I/C Design, RF/Analog Board Level System Integration, Prototype Manufacturing, Integrated Circuit (IC) packaging, CAD Design/Fabrication. NoiseFigure's goals are to make modern communication system cost efficient and ubiquitous to the public.
Gap Peptides
GAP Peptides, LLC is poised to transform peptide synthesis for the 21st century. Commercializing a novel technology developed at Texas Tech, we achieve sustainable, game-changing efficiencies in peptide manufacturing by reducing production cycle times; reducing waste; reducing raw material costs; reducing resource consumption; while improving yields and maintaining the highest quality and purity standards required for safety and efficacy.
GAP Peptides manufactures custom synthetic peptides and amino acids. Our buyers range from research scientists to bio-tech formulators and contract manufacturers globally. We can scale delivery from academic labs to commercial providers researching, developing, and distributing peptide-based products across the health and wellness industry.
Our mission is clear - to enable and support the adoption of GAP Peptide synthesis - allowing customers to develop and bring their products to market faster and more affordably than ever before.
Braxley Bands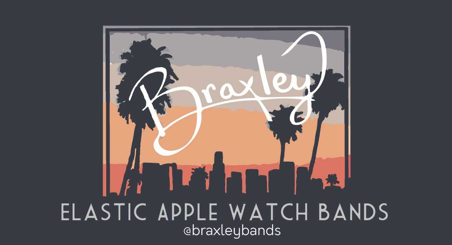 Braxley Bands are watchbands with the perfect combination of style and functionality. Made from elastic and currently exclusively compatible with the Apple Watch, the company began generating revenue in March 2017. Since launch, the company has grown to sell over 2,500 units and can be found in over a dozen stores.
In addition to being flexible, the bands are also machine washable and moisture wicking. Braxley Bands are tremendously versatile. They can meet the rigorous training requirements of top athletes and outdoor adventurers while still looking good with any outfit, in any environment.
C-Safe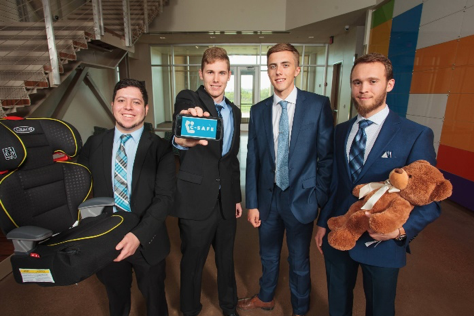 C-Safe is a college startup founded by Texas Tech undergraduate students. Every year hundreds of children are seriously injured or killed from accidentally being left in cars. C-Safe works to solve this problem by providing an integrated solution that reminds busy parents that their child is still in the vehicle. Our product detects the presence of a child in a car seat and sends a reminder to the users phone and key fob to return to their child.
C-Safe was the winner of the Spring 2017 Red Raider Idea Competition, 2017 iLaunch Competition, a team in the 2017-2018 TTU Accelerator program, and a winner of the 2017 President's Innovation Award.
It's time to take the next step to keep our children safe, C-Safe.
TitleFlow
TitleFlow is a patented, cloud-based software to streamline title due diligence for real property transactions. TitleFlow is initially targeting the oil and gas industry because the due diligence involved in buying or leasing minerals is far more complicated than surface real estate and the current tools available to the industry are clunky and inefficient. The TitleFlow system is a tool for land professionals in the oil and gas business that connects all parties involved in title due diligence, such as landmen, brokers, the oil companies, and the title attorneys to streamline the entire title process. For more information, please visit their website www.titleflow.com.
Innovation Hub at Research Park