CASNR leaders recognized in new Research Spotlight on Women Faculty
By: Norman Martin
This month the university is launching a new initiative: the Research Spotlight on Texas Tech Women Faculty, and three members of the College of Agricultural Sciences and Natural Resources faculty are in the first listing.
As a collaboration between the Office of Research & Innovation, the Division of Diversity, Equity & Inclusion and the Women's & Gender Studies program, the initiative recognizes and celebrates one woman faculty member from each department or unit at the university as a way to more fully publicize women's accomplishments across campus.
The inaugural cohort of 44 women faculty recognized through the new program includes: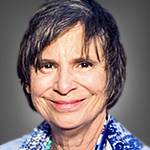 Heidi Brady, professor, Department of Animal & Food Sciences. Brady, who joined the faculty in 1995, is a Diplomate with the American College of Animal Physiology in the American Registry of Professional Animal Scientists; and is a certified therapeutic riding instructor within the Professional Association of Therapeutic Horsemanship International organization. She has co-authored two textbooks. She received the 2018 NARRU Distinguished Educator Award (2018).
Courtney Gibson, assistant professor, Department of Agricultural Education & Communications. She joined the CASNR faculty in 2015. Her research focuses on developing and enhancing student creativity, the impact and importance of visual communication and graphic design for agriculture, social media strategy, and risk and crisis communication. Her teaching centers on visual communication and graphic design. Her doctorate in agricultural communications and education is from Texas Tech.
Jyotsna Sharma, associate professor, Department of Plant & Soil Science. Her program investigates how biotic and abiotic processes interact over spatial, temporal, and taxonomic scales to explain the dynamics of rare plants. Her team's projects include complementary manipulative and non-manipulative studies in epiphytic and terrestrial plant communities worldwide. Recent awards include the CASNR Outstanding Research Award (2018), and the Barnie E. Rushing Distinguished Research Award in STEM (2017).
Each of the women included in the inaugural cohort of the initiative were selected by their department chairs. The awardees will be recognized throughout March on the Office of Research & Innovation website, where each woman shares why they chose their field, who inspired them to pursue academia and insight to their female students who are interested in pursuing an academic career.
The women will be recognized at the 36th Women's and Gender Studies Annual Conference luncheon on April 17, where selected faculty members will receive a certificate and have a brief biography printed in the conference program. The initiative is one of several at the university that supports, encourages and recognizes women Red Raiders as they work, conduct research and study at Texas Tech.
Women faculty writers also can find support through the Women Faculty Writing Program. Created in 2015, with just 17 members in two groups, the program has grown to include almost 100 members in 10 different groups, including those interested in grant writing and women of color groups. The program is the inspiration and model for writing programs at several other institutions across the U.S.
The university also supports two networks for women, the Women Full Professor Network and the Women Staff Network. Both are supported by the President's Gender Equity Council and WSG, and were created to help women connect with and support women in similar roles in an effort to increase equity and inclusion across campus.
Contributing Amanda Castro-Crist
CONTACT: Cindy Akers, Associate Dean for Academic and Student Programs, College of Agricultural Sciences and Natural Resources, Texas Tech University at (806) 742-2808 or cindy.akers@ttu.edu
0311NM21 / Editor's Note: More information is available at CASNR's Diversity, Equity & Inclusion Program or contact Sandra Addo, CASNR Administrator for Diversity & Graduate Student Recruitment at (806) 742-2808 or sandra.addo@ttu.edu