Bernard helps lead ground breaking Texas Produced Water Consortium
By: George Watson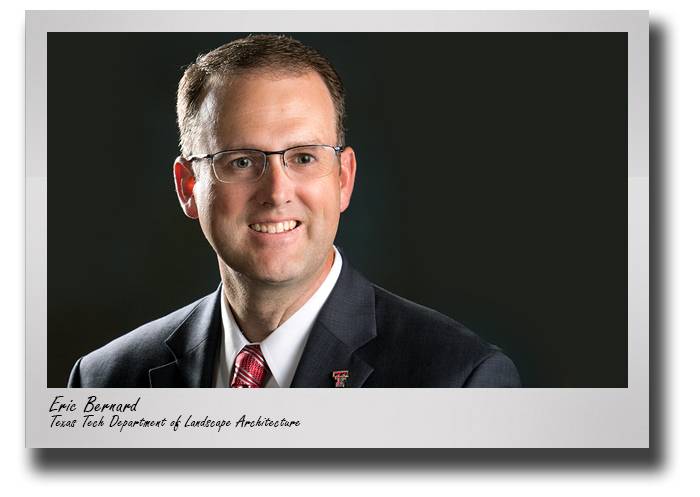 As one of the nation's leading agricultural research institutions, Texas Tech University will serve as the administrator for the Texas Legislature-created Texas Produced Water Consortium, a collaborative effort to explore options, alternatives and potential economic impacts for the billions of gallons of produced water in Texas each year.
Produced water is water trapped in underground formations brought to the surface during oil and gas exploration and production. It also is known as brine, saltwater or formation water. Each year, oil and gas exploration generates more than 800 billion gallons of produced water – equivalent to 6 percent of the full storage capacity of all water supply reservoirs in Texas.
The consortium will bring together diverse stakeholders, experts and key information resources to study the economic impact of and technology needed to reuse produced water, including environmental and public health considerations.
"CASNR's role is to provide a strong voice for agriculture interests regarding produced water," said Christy Bratcher, Associate Dean for Research with Tech's College of Agricultural Sciences and Natural Resources. "Eric Bernard has been named co-director for the consortium, and is an excellent representative for agricultural interests with his vast knowledge in the topic and strong leadership skills."
Bernard is chair of Texas Tech's Department of Landscape Architecture. Other co-directors are Venkatesh Uddameri, professor and director of Tech's Water Resources Center, and Marshall Watson, chair of Tech's Department of Petroleum Engineering.
The primary challenge presented by produced water is its high salt content. Options to use this water for alternative purposes beyond oil and gas operations are not yet fully understood nor capitalized upon. More importantly, alternative uses for produced water could provide significant water resources in drought-stricken areas and those relying on diminishing water resources like the Ogallala Aquifer.
The consortium will be responsible for producing a report that will outline options for the economical and efficient use of produced water that does not harm the public or environment and can lead to greater use, reducing the freshwater demand in Texas.
In addition to consortium members, the Texas Produced Water Consortium will consist of a stakeholder advisory council and a government agency advisory council. The stakeholder advisory council will include member representatives from the oil and gas industry, agricultural water users, industrial water users, environmental interests, public water utilities, landowners, groundwater owners and commercial water recyclers and midstream companies.
The government agency advisory council will include members from the Texas Railroad Commission, the State Energy Conservation Office, Texas Commission on Environmental Quality, Texas Economic Development & Tourism Department, Texas Parks & Wildlife Department, Texas Department of Agriculture and the Texas Water Development Board. Texas Tech will appoint members to a technical and economic steering committee that will provide expertise and determine the direction of future research to be funded by the consortium.
Separately, Texas Tech will be responsible for providing staff and resources so the consortium can carry out its duties. It also will consult with the New Mexico Produced Water Research Consortium and its governmental advisory board on research, data and other related matters while also coordinating with other members of state university systems and agencies to provide necessary resources.
Contributing Norman Martin
CONTACT: Christy Bratcher, Associate Dean for Research, College of Agricultural Sciences and Natural Resources, Texas Tech University at (806) 742-2808 or christy.bratcher@ttu.edu
0802NM21