John J. McGlone and Family
John J. McGlone was born 27 October, 1955 in New Rochelle, NY to John T. and Maura (Scanlon) McGlone. There were 6 children in the family: Danielle, John, Patrick, William, Thomas and Timothy. He was married in 1976 (June 12th) to Barbara (Rattie) McGlone, and they separated in February of 2007 and divorced in 2008 (Feb 20). They have two daughters, Molly (June 25, 1979) and Kerry (May 27, 1983). Molly completed her B.A. from the University of Texas and two M.A. degrees (Music Theory and Violin Performance) from the University of Wisconsin. She completed her PhD in Ethnomusicology in 2010 while working as a full time Honors College Advisor. Molly accepted a job at the University of Pennsylvania in Philadelphia as Assistant Dean for Advising in the College of Arts and Science.
Kerry completed a flute performance degree at Texas Tech University, then a MS in Arts Administration from Florida State University in 2007. She was the Executive Director of the Florida Symphony Youth Organization in Orlando, Florida, and now lives in Rochester, NY and works as development director for the Rochester Ballet.
Molly is married to Adam Weaver. On August 7th, 2009, Molly gave birth to Silas McGlone Weaver. He was 9 lb and 21.5" long. On November 7th, 2012, Molly gave birth to Asher Weaver McGlone.
Kerry married Calvin Fallwell on Silas' 1 year birthday -- Aug 7, 2010 in Rochester, NY. On May 11th, 2012, Kerry gave birth to Zack Falwell.
John lives in Lubbock, Texas. He is a professor of Animal Science and Institutional Official for animal care at Texas Tech University.

Zack, Kerry and Calvin Falwell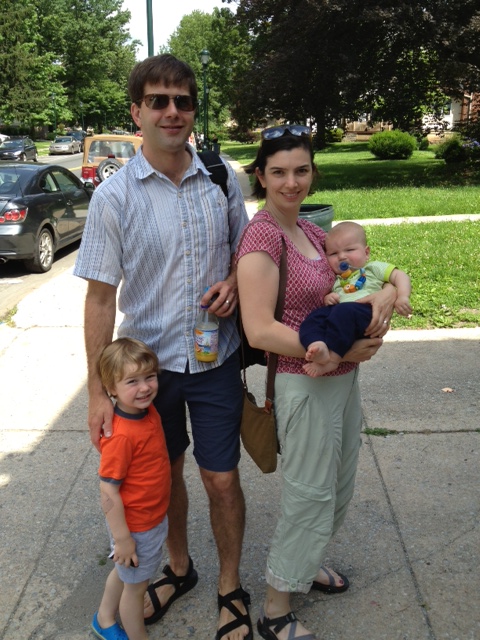 Silas McGlone Weaver and Adam Weaver, Molly McGlone and Asher Weaver McGlone

Silas McGlone Weaver

Kerry and Molly McGlone
Laboratory of Animal Behavior, Physiology and Welfare