Alumni News
2022
Arur and Coyne Lead Communication Workshop for Scientists
TTU physics alumni Rob Coyne (left) and Kavitha Arur (right).
Kavitha Arur (Ph.D., Physics, 2020) and Rob Coyne (Postdoc, Physics, 2015-2017) joined forces to lead a professional development workshop for astrophysicists at the 240th meeting of the American Astronomical Society, held June 12-16 in Pasadena, Calif. Their workshop, "How to Give Great Presentations: A Scientist's Guide to Effective Communication," was designed to help astronomers from all career stages develop and hone their communication skills, which are essential for all professional scientists. "The workshop was well attended," said Sung-Won Lee, professor and chair of the Department of Physics & Astronomy. "We love to see our physicists continue to collaborate after they leave Texas Tech."
TTU Among Top Universities Forming Hispanic Opportunity Alliance
Texas Tech University is one of 20 top research universities that have formed the Alliance of Hispanic Serving Research Universities (HSRU). The alliance was announced June 9, 2022, and represents the 20 United States universities that have achieved both Carnegie Tier One status (R1, very high research activity) and designation as a Hispanic Serving Institution by the U.S. Department of Education. The HSRU Alliance aims to achieve two key goals by 2030:
double the number of Hispanic doctoral students enrolled at Alliance universities, and
increase by 20% the number of Hispanic professors in Alliance universities.
"At Texas Tech University, we work every day to produce exceptional research and scholarship while advancing intercultural relations and global competency," said Texas Tech President Lawrence Schovanec. "The HSRU Alliance will allow us to make a more significant impact by providing better support for Hispanic students, ultimately benefitting all students. We are proud to be among this group of distinguished institutions." For a detailed account, follow this link.
Ronnie Green Shares 'A Fishing Story'
Ronnie Green ('91 Physical Education) has earned many titles throughout his life—All-American sprinter, Marine Corps officer, corporate executive, and world-renowned professional fisherman, to name a few. But to Green, there's one title synonymous with each chapter of his life: storyteller. Today, Green integrates his knack for storytelling with his passion for fishing as the charismatic TV host of the award-winning A Fishing Story, where he shares the unique life experiences of his guests and encourages viewers to celebrate and pursue their passions.
Jim Messemer Partners With Fast-Growing Companies
Jim Messemer has witnessed the 'industrial revolution of our age.' As a 1981 graduate from the College of Arts & Sciences with a degree in history, he currently serves as the CEO of NJTX LLC, a Silicon Valley investment vehicle that partners with some of the fastest-growing companies in the world.
2021
Lindy Cook Severns Paints an Iconic Event
Arts & Sciences alumna and Southwest landscape artist Lindy Cook Severns shares her approach to art while painting her impression of a beloved Red Raider tradition: the annual Carol of Lights event.
Paula Blackmon Sits on the Dallas City Council
The College of Arts & Sciences at Texas Tech offered Paula Blackmon the confidence to chase her dream of working in state politics. After graduating in 1992 with a degree in international trade, Blackmon launched her career, eventually working as Chief of Staff for two Dallas mayors. Today, she serves as a Council Member representing District 9 in the City of Dallas.
Jay Johnson is 'Mr. Pampa'
Jay Johnson has been referred to as 'Mr. Pampa.' The retired dentist spent more than 30 years practicing in his beloved hometown. Today, he continues to give back as a member of the Texas State Board of Education advocating for students across the Panhandle.
John Sellers Funds $1 Million Scholarship Endowment
Arts & Sciences alumnus John Sellers has established a legacy of remarkable business savvy. As co-founder of Double Eagle Holdings, he built it into one of the most successful oil and gas exploration and development companies in the world. The company's subsidiaries, Double Eagle and DoublePoint, have sold to industry partners for a combined $9.2 billion since 2017 under the management of Sellers and his business partner and co-founder Cody Campbell, currently a Texas Tech University System regent. Today, Sellers is growing something with a uniquely different impact. A legacy at the school that he believes in deeply and a scholarship fund named in honor of the economics professor, Rashid B. Al-Hmoud, who has served as a mentor and adviser along the way. "It's something that I want to grow," Sellers said of his initial endowment. "It's just something that I think will be impactful to young men and women who need the money, and it will be something that will allow Rashid and me to stay in contact forever. And it will be very fulfilling." Read the complete story at this link.
Aaron Krejci Joins Texas Railroad Commission
Alumnus Aaron Krejci (Political Science, TTU) has joined the Texas Railroad Commission as director of public affairs. The announcement came from Railroad Commissioner Jim Wright on Aug. 12, 2021. "I'm excited to have Aaron join my team," said Commissioner Wright. "His experience in Congress and the Executive Branch to reform and streamline regulations will be an asset to my office and the Commission." Prior to joining Commissioner Wright's office, Krejci served in the Trump Administration where he worked to promote the Administration's regulatory reform agenda at the federal and state level, most recently as the Southwest Regional Representative for the U.S. Department of Labor. A native of Plano, Texas, Krejci is a graduate of Texas Tech University with a degree in Political Science.
Toni Sauncy Honored as a Piper Professor
Alumna Toni Sauncy (Ph.D., Applied Physics, Texas Tech University) has been named a 2021 Minnie Stevens Piper Professor. Sauncy is professor and chair of the Physics Department at Texas Lutheran University (TLU) and one of only 10 college professors in Texas recognized this year for her superior teaching—22 years and counting—and for having a profound influence on students at the university level. A first-generation college student, Sauncy was also the first in her family to graduate high school. She is a Red Raider through and through, having earned all her degrees—a Ph.D. in Applied Physics, an M.S. in Physics, and a B.S. (magna cum laude) in Mathematics—from Texas Tech. Read the complete article about Toni Sauncy at this link.
Innovation on the Permian Basin
Deep within the Permian Basin rest thousands of years of rich history and powerful geological data. Watch the video to learn how Texas Tech University's College of Arts & Sciences and Premier Oilfield Group forged a partnership to preserve, market, and research core samples collected from this storied region of West Texas. Read the full account here.
Arcilia Acosta Named to TTUS Board of Regents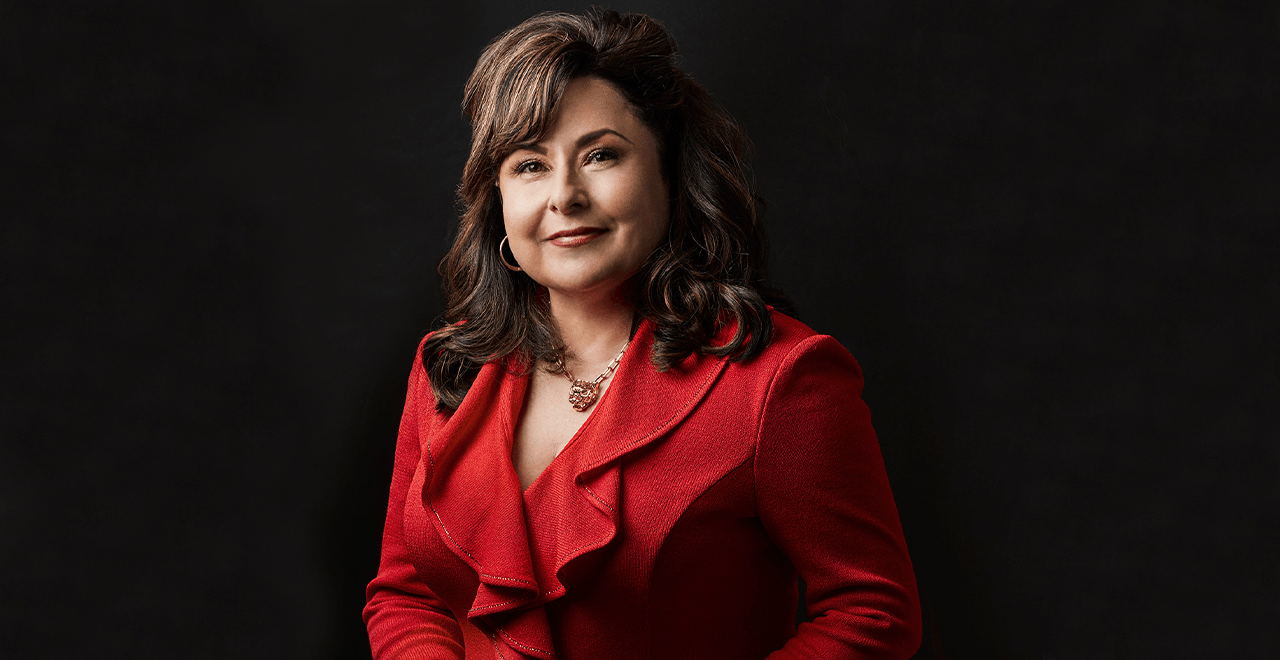 Arts & Sciences alumna Arcilia Acosta (Political Science 1989, TTU) of Dallas, is one of three new members appointed April 13, 2021, by Texas Gov. Greg Abbott to the Texas Tech University System Board of Regents. Their terms are set to expire on Jan. 31, 2027. Acosta is the president and CEO of CARCON Industries and Construction and the founder and CEO of Southwestern Testing Laboratories (STL) Engineers, a geotechnical engineering and construction materials testing firm. A native Texan, Acosta currently serves on the board of directors of Vistra Corporation, Magnolia Oil & Gas and Veritex Holdings, Inc. She is a member of the National Women Energy Directors Network, the International Women's Forum and a sustainer member of the Junior League of Dallas. She is a director of the Communities Foundation of Texas and director and chairwoman-elect of the Dallas Citizens Council. Previously, Acosta was appointed by Gov. Abbott for a three-year term on the Texas Higher Education Coordinating Board (THECB) in 2016-19, which is the state's authority on public higher education. Acosta is a former director of the Texas Tech Alumni Association's National Board of Directors. In addition, she was the featured speaker for TTU's 2015 Commencement Ceremonies. She also has two sons and three siblings who have received degrees from TTU.
Monica Marquez: Beyond Barriers
Alumna Monica Marquez made her mark at some of the world's largest organizations. Now, she's helping women do the same as the co-founder and chief innovation officer at Beyond Barriers.
Jordan Woy: Agent of Innovation
Alumnus Jordan Woy earned his bachelor's in political science and went on to found Willis & Woy Sports Group, one of the nation's largest and most influential sports representation firms.
Alumni, Students, Faculty Reflect on Black History Month
The College of Arts & Sciences honors Black History Month 2021 by sharing the voices of our students, faculty and staff. These voices honor the Black heroes of our past, celebrate the activists of today, and anticipate a more inclusive and equitable future.
Nelson Balido: On a Scarlet & Black Mission
The Honorable Nelson Balido, a child of Cuban immigrants, built his father's music business into a Hispanic 500 Company, founded Balido & Associates, and serves as chair and CEO of the Border Commerce & Security Council—in addition to his tireless work as a proponent for Texas Tech University.
Stepping to the wooden podium to address the crowd of 15,000 bustling people inside the United Spirit Arena, Nelson Balido hesitated. The smooth, confident, and captivating international marketing consultant suddenly found himself wrapped up by the weight of the moment. Weeks earlier, he was crisscrossing the southwestern United States, rallying the Hispanic community as an official representative of the 2004 George W. Bush presidential re-election campaign. Now, Balido had been called back to the Texas Tech University campus by administration officials to give this address. That morning, he saw the stage as an invitation to reflect upon the genesis of his own story, one even he himself will quickly say has been quite unpredictable. Continue reading at this link.
Browse More Alumni News:
College of Arts & Sciences
Address

Texas Tech University, Box 41034, Lubbock, TX 79409-1034

Phone

806.742.3831