Phenomenal Women
The College of Arts & Sciences proudly shares this video from the Texas Tech University Division of Diversity, Equity & Inclusion (DDEI).
Phenomenal A&S Women Nominees 2022
In March, during Women's History Month, the call went out: Have you been positively impacted by a woman student, faculty member or staff member from Texas Tech University?
You answered. Here are the Phenomenal Women Nominees of Arts & Sciences, presented from the TTU Division of Diversity, Equity & Inclusion (DDEI) and the Student Intersectional Leadership Council.
Jaclyn Cañas-Carrell
Department of Environmental Toxicology
"Dr. Jaclyn Cañas-Carrell is passionate about mentoring which she values the most. Her enthusiasm for fighting for and supporting underrepresented groups has remained unwavering. It's incredible to see all she's accomplished over the years, and it's impossible not to be inspired by her. She has one patent, over 43 peer-reviewed articles, has three book chapters, and numerous distinguish awards. She co-founded the West Texas Association for Women in Science Chapter at TTU and served as chair on several committees. She has gone above and beyond for her students. She's an inspiration to all women and a great mentor."
Magdalena Toda
Department of Mathematics & Statistics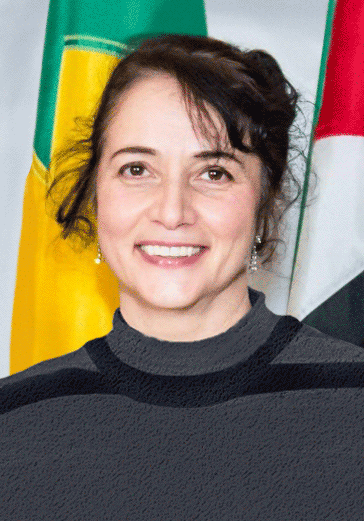 "Dr. Toda cares deeply for her department, tirelessly working for the good of all her faculty, staff, and students. Dr. Toda works to create camaraderie among her department, organizing social events such as departmental walks to promote the health and well-being of the department. In addition to her duties as chair, professor, and advisor, Dr. Toda heads outreach events such as the annual Emmy Noether Day to promote women in mathematics. For all these reasons and many more not listed, Dr. Toda is a shining example of a phenomenal woman that Texas Tech is lucky to have."
Laci McDermett
Department of Biological Sciences
"Laci recently became the Lead Academic Advisor for the Department of Biological Sciences. She joined the department at a time when there were no academic advisors due to recent turnover. In just a few short months, Laci has worked diligently to grow and develop an advising team of four academic advisors who serve the second largest major population in the College of Arts & Sciences. Because of Laci's leadership, students are being provided a thorough and comprehensive academic advising experience."
Izabelle Stanford
Department of Classical & Modern Languages & Literatures
"Izabelle is phenomenal at giving back to her fellow students and her community. She is the president of an ASL student organization and a powerful advocate of Deaf culture, she acts as a bold voice for both transfer students and First-Gen students, she is on the Transfer Techsans leadership team and will be working as a Transfer Ambassador this summer, she spends hours as an ASL tutor serving other students in her program, she has been an ASL-interpreter for multiple community events, and her school spirit continually lifts up those around her on campus."
Samantha K. Smith
College of Arts & Sciences Dean's Office
"Samantha is the College Recruiter for A&S, the largest college at TTU. She recruits, travels year-round, attends every RRO, manages our A&S student ambassadors, and much more. Most importantly she is 100% passionate about TTU, and she does everything with boundless energy and a smile."
Britta Anderson
Department of Classical & Modern Languages & Literatures
"I would like to spotlight Dr. Britta Anderson's contribution to her students. Dr. Anderson is a professor committed to her students not only in the context of her courses, but also beyond the limits of the classroom. Bringing a vibrant energy and a smile on her face, she is always willing to help us maintain our well-being and explore and develop our potentials in professional and academic terms. As an international student, I can say that Professor Anderson was one of the first people to give me a helping hand to make my adjustment in Lubbock go smoothly."
Catherine Agarwal
Department of Chemistry & Biochemistry
"Chemistry major Catherine Agarwal leads authentically, making a positive impact in the lives of every individual she meets. She currently serves as president of Widening Horizons, and she is dedicated to sharing her love of STEM with the Lubbock community. During the COVID-19 pandemic, she was able to adapt to changing policies and ensure local elementary and middle school students had access to fun STEM educational experiences. Also, among her many other leadership and educational enrichment roles, she serves as learning assistant and tutors students – a clear demonstration of her altruism and hope for her peers' success."
Kaylee Sexton
Department of Political Science
"Kaylee Sexton's endless work toward ensuring equity and inclusion are being exemplified in her community can be seen through her efforts as the first student at Texas Tech to investigate the effectiveness of their diversity initiatives, her leadership as the President of ALD & PES Honor Societies, her representation for the women of Texas Tech in Student Intersectional Leadership Council, and her position as chairwoman for this year's Women's Herstory Month Planning Committee. Her ultimate career goal after obtaining her J.D. is to subject herself to the greatness of a cause, whether that be by serving on Capitol Hill or working for a non-profit organization. Even playing the smallest role in creating a more equitable, inclusive, and accepting world is a goal she holds in the utmost honor."
Raquel Gonzales
Department of Political Science
"I am proud to nominate Raquel Gonzales as not only is she my mentor and friend but someone who is a great example of a educated Latina empowering others. She volunteers a lot of her time with youth programs such as this past weekend with the Viva Aztlan program, Salvation Army, and YWCA programs. She helped include many groups in our community such as Girl Scouts Troop 6073 to present colors at Viva Aztlan, and always encourages others to join in events, especially ones that are hosted or located on Texas Tech campus. She definitely has Red Raider Spirit and is very outgoing. She is a great representation of a proud Texas Tech community member."
Alexandra Fletcher
Department of Biological Sciences
"Alex is always ready to step up to the plate. As the social media officer of Widening Horizons and an undergraduate researcher in an organic chemistry lab, she shares her passion for science with both her peers and elementary students. She also has her own art business, and serves as the social media officer of Tech Climbing Club, where she takes pictures and creates graphics. I admire how Alex can always find art in everything she does. I know she will continue to impact the Texas Tech community through her contagious enthusiasm and unique perspective."
Lillian Agarwal
Department of Psychological Sciences
"No matter the project or setting, Lily's first objective is always to make sure everyone feels included and valued. As vice president of Widening Horizons, she helps organize STEM programs for economically-disadvantaged children. She also serves the community alongside her fellow Tech Terry Scholars. When she is not volunteering, she is heading a study as an Honors Undergraduate Research Scholar in the Personality Assessment and Treatment Seeking (PATS) lab. She is also a member of Mortar Board, Golden Key, and an early acceptance medical school program. Her passion for learning and helping others makes her a phenomenal woman."
Christianah Adejokun
Department of Chemistry & Biochemistry
"Christianah Adejokun truly embarks the definition of a phenomenal woman! She is currently the president of the Black Student Association where she was able to host the first Big XII conference on Black Student Government last fall in Texas Tech's history. Adejokun also serves as an at-large senator in the Student Government Association where she is also chair of the Intergovernmental Committee. Adejokun is someone who loves to ensure positive change on campus is being made, which is why she serves on the Black Cultural Center Advisory Committee and the Hispanic Serving Institute Committee. Adejokun is also a distinguished TEDx Speaker, former Miss Lubbock Teen, and Top 16 Miss Texas USA finalist!"
Dina Lopez
Department of English: Technical Communication & Rhetoric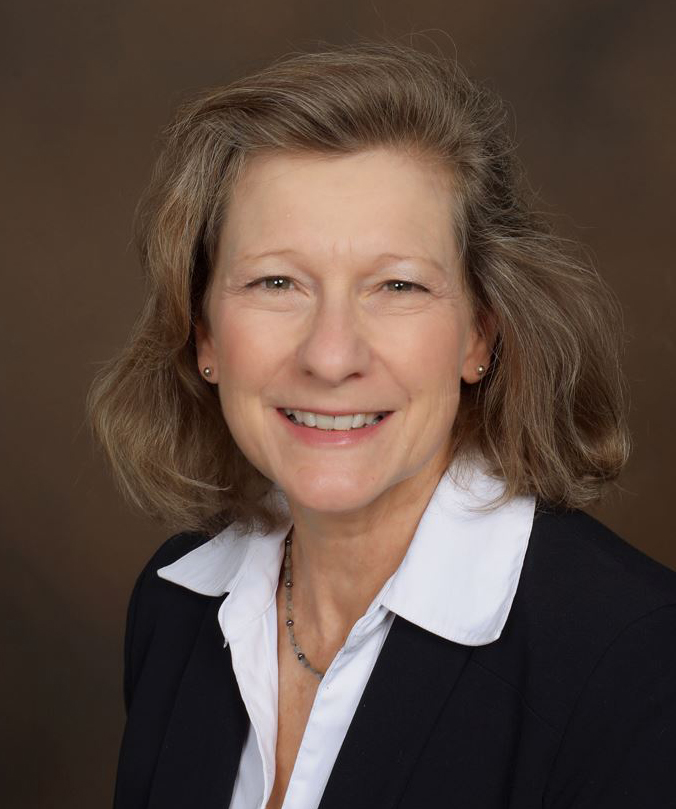 "As a doctoral student, Dina does incredible research on the history of her culture and community, bringing forth powerful conversations from the past to shine light on contemporary issues. In the classroom, Dina is a reflective and considerate instructor, always seeking to improve the quality of her teaching. Most importantly, as a person, Dina is kind, helpful, and inviting, always willing to provide a listening ear for a colleague in distress or lend her creative mind toward troubleshooting all manner of problems."
Lauren Gollahon
Department of Biological Sciences
"Lauren is an outstanding department leader, mentor, colleague, and friend. In my first year as a faculty member she has provided endless encouragement, advice, and support. She regularly reaches out to check in on me, demonstrating her dedication and thoughtfulness as a mentor. She has listened to my concerns, and then worked hard to resolve issues I was facing. She has been more than just a supportive colleague and leader, but a friend who makes me feel welcome in Lubbock and this department. I am so grateful for her presence, support, leadership, and friendship."
Jenn Burns
Department of Biological Sciences
"Jenn is an exemplary leader, woman in science, and role model. Even though she faces a mountain of responsibilities and tasks as chair of the department, she always makes time to talk to me, hear my concerns, and works hard to help me resolve any issues. One time I emailed her about some barriers I was facing, and the next morning she already had both short- and long-term plans to resolve them in place, and both have worked successfully. I am so grateful to have her as a role model to look up to."
Phenomenal A&S Women Nominees from Past Years
Cameron Hekkert
"Cameron is a phenomenal woman inside and out. Serving within High Riders in leadership positions, she continued by serving as a leader as the 59th Masked Rider. She always is positive and has a smile on her face. Though she served as the Masked Rider during a national pandemic, she took that hardship and made it better by continuing the traditions we all know and love. Cameron's passion, drive, strength, and spirit is exactly why she is a phenomenal woman!"
Jacqueline Miralles-Salazar
"Mrs. Jacqueline Miralles-Salazar heads the microbiology stockroom. When I worked under her supervision, she went far above and beyond the call of duty guiding me. Because of her, I was later able to become a microbiology TA, and this summer I was chosen to become a professor of an MBIO 3400 course. This would have not been possible without her guidance. Her willingness to go above and beyond the call of duty with her employees is astounding. The guidance she gave me is just one example. She deserves to be recognized as a phenomenal woman here at Texas Tech University."
Paola Prada-Tiedemann
"Dr. Paola Tiedemann has done many things for Texas Tech University and for me personally. She has worked hard in making our forensic program one that is accredited and well established. This semester she was the chair of four defenses, had three research grants, and also taught classes throughout the week. She also gets her students involved in community service in Lubbock. Dr. Tiedemann is someone that pushes you to be the best student and person you can be. Seeing a woman succeed in the professional field of forensic science is encouraging to all those involved in that field."
Kymberli Saldaña
"Kymberli is the Unit Supervisor for the College of Arts & Science's Dean's Office Student Division. Since she has taken over she has dramatically changed the office for the better. She has created a wonderful work environment which has led to better retention of staff."
Linda Rodriguez
"Over the last year, Linda had been vital to the success and health of the staff in the Chemistry and Biochemistry department. As we struggled with working from home and then in person this past fall, Linda coordinated and facilitated monthly Zoom meetings with the Chair of our department to help us get our fears and frustrations heard by upper administration. This was on top of personally taking on multiple extraneous job responsibilities to help everything run smoothly this past year in our department. Linda showed true grit and leadership, and rightly deserves recognition for her efforts."
Raelin Randall
"Raelin has become one of the best Academic Analysts that has set foot in the College of Arts & Sciences. She is very dependable, hard-working, and efficient."
Ophelia Powell-Malone
"In 1964, Mrs. Powell-Malone became the first African American to receive a baccalaureate degree from Texas Technological College when she received a B.S. degree in Home Economics. A newspaper article highlighting Mrs. Powell-Malone's accomplishment noted that she had applied herself to the task at hand and had succeeded. After graduation, she worked in the Cold Spring, TX and Hobbs, NM public schools, worked as a dietitian at Langston University in Oklahoma, and in nursing homes in Houston and Lubbock. Mrs. Powell-Malone passed away on September 2, 1979."
Brittani Chaffin
"She is an amazing professor that reminded me why I love Spanish so much. She goes above and beyond to provide an amazing learning experience for every student."
Suzanne LaLonde
"Dr. LaLonde is my professor for FREN 2390. She is such an inspirational and revolutionary woman. Her approach to education focuses on the student developing a personal understanding of the material, not just a memorization of facts. For example, her exams are 1 on 1 oral tests where she allows her students to answer questions and explain concepts in their own words. She has really changed the way I understand education, and should be considered a pioneer of modern instruction methods."
Link to all past Phenomenal Women Honorees from across the Texas Tech campus.
For more features on Women's History Month 2022 in the College of Arts & Sciences, follow this link.
College of Arts & Sciences
Address

Texas Tech University, Box 41034, Lubbock, TX 79409-1034

Phone

806.742.3831