Liam McGuire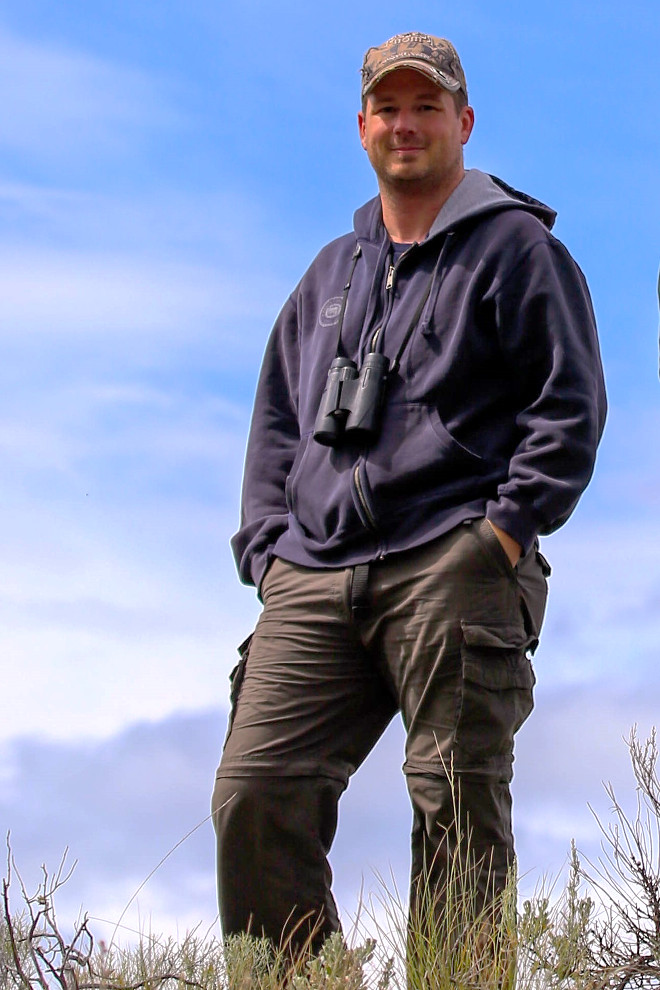 Research Interests
My research focusses on the ecology and physiology of bats and birds in situations of energetic challenges (e.g., migration, hibernation) and the strategies these animals use to cope with environmental variation, often in the context of conservation issues. I take an integrative approach using techniques ranging from physiological, behavioral, and movement ecology, to whole animal physiology, molecular biology, and biochemistry. Bats and birds are the only extant vertebrates capable of powered flight. The comparison of bats and birds is particularly interesting given the common selective pressures of flight. A current research focus is the movement ecology and physiological ecology of bat migration. In this research, I use the extensive body of bird migration literature as a basis for developing predictions about bat migration. I am also using the findings from bat migration studies to provide insight into novel aspects of bird migration. Another current research area is the ecology of wildlife disease systems, including white-nose syndrome (a devastating fungal disease responsible for killing millions of North American bats) and Hendra virus (a zoonotic disease of flying foxes in Australia).
In the News:
- New York Times:
Saving the Bats, One Cave at a Time
- Texas Tech Today:
Despite People's Fears, Bats Are More Often Victims Than Villains
Radio Spots
Selected Publications
McGuire LP, HW Mayberry, CKR Willis. 2017. White-nose syndrome increases torpid metabolic rate and evaporative water loss in hibernating bats. American Journal of Physiology- Regulatory, Integrative and Comparative Physiology. 313: R680 – R686.

Frick WF, EF Baerwald, JF Pollock, RMR Barclay, SC Loeb, RA Medellin, JF Pollock, JA Szymanski, AL Russell, TJ Weller, and LP McGuire. 2017. Fatalities at wind turbines may threaten population viability of a migratory bat. Biological Conservation. 209: 172 - 177.

McGuire LP, K Muise, A Shrivastav, and CKR Willis. 2016. No evidence of hyperphagia during pre-hibernation in a northern population of little brown bats (Myotis lucifugus). Canadian Journal of Zoology. 94: 821 – 827.

McGuire LP, KA Jonasson, and CG Guglielmo. 2014. Bats on a budget: torpor-assisted migration saves time and energy. PLOS One. 9:e115724.

Wilcox, A., L.T. Warnecke, J.M. Turner, L.P. McGuire, J.W. Jameson, V. Misra, T. Bollinger, and C.K.R. Willis. 2014. Behavioural changes of hibernating little brown bats experimentally inoculated with the pathogen that causes white-nose syndrome. Animal Behaviour. 88: 157 - 164.
McGuire, L.P., M.B. Fenton, and C.G. Guglielmo. 2013. Seasonal upregulation of catabolic enzymes and fatty acid transporters in the flight muscle of migrating hoary bats, Lasiurus cinereus. Comparative Biochemistry and Physiology B. 165: 138 – 143.
McGuire, L.P., and W.A. Boyle. 2013. Altitudinal migration in bats: evidence, patterns, and processes. Biological Reviews. 88: 767-786.
McGuire, L.P., M.B. Fenton, and C.G. Guglielmo. 2013. Phenotypic flexibility in migrating bats: seasonal variation in body composition, organ sizes, and fatty acid profiles. Journal of Experimental Biology. 216: 800 – 808.
McGuire, L.P., C.G. Guglielmo, S.A. Mackenzie, and P.D. Taylor. 2012. Migratory stopover in the long-distance migrant silver-haired bat, Lasionycteris noctivagans. Journal of Animal Ecology. 81: 377 – 385.
McGuire, L.P. and C.G. Guglielmo. 2009. What can birds tell us about the migration physiology of bats? Journal of Mammalogy. 90: 1290 – 1297.
Department of Biological Sciences