Distinguished Engineer Citations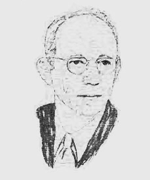 Charles W. Wooldridge
Distinguished Engineer
1968
Degree
Textile Engineering – 1930

Citation
At Time of Nomination in 1968
Texas Tech is unusually proud that Charles W. Wooldridge is its alumnus, and a graduate of its College of Engineering, because he refutes the charge of overspecialization and narrowness of view leveled at professionals in most categories. A greater diversification of interests and services than his would be difficult to cite.
A graduate in Textile Engineering, he has served in an engineering capacity with an electrical company, Texas Power and Light, which he now serves as executive vice president and as a member of its Board of Directors. He is a Registered Professional Engineer with memberships in the Texas and National Society of Professional Engineers.
He has served as top administrator in both social and professional organizations, such as the Northwood Country Club of Dallas and the Dallas Engineers Club; in service clubs, such as the Dallas Summer Musicals; and in sports associations, such as the Southwest Conference Letterman's Association and the Cotton Bowl Athletic Association. In 1964, he was inducted into the Texas Tech Athletic Hall of Honor.
Mr. Wooldridge has served his church as elder and has lent his strength and executive talents to such agencies as The American Red Cross and the Family Service Bureau; and to such youth organizations as the YMCA and Boy Scouts of America. He initiated the organization, Texas Dogwood Trails. He has participated on the state level in engineering legislation, where his work to secure legislative passage of the Engineering Registration Act was of notable significance. He has served a six–year term on the Texas Tech Board of Directors.
It is with great respect that Texas Tech University confers upon Charles W. Wooldridge the designation: DISTINGUISHED ENGINEER.
Edward E. Whitacre Jr. College of Engineering