Distinguished Engineer Citations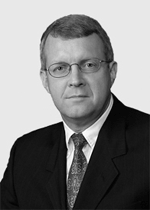 Thomas J. Zachman
Distinguished Engineer
2008
Degree
Civil Engineering – 1974

Citation
At Time of Nomination in 2008
Tom Zachman was born in Wichita, KS, eventually moving to Fort Worth, TX where he graduated from high school. He received his BS in Civil Engineering from Texas Tech University in 1974.
After graduation, Tom joined the Fluor Corporation in Houston, TX, as a civil/structural design engineer where he worked on various domestic and international projects in the oil and gas refining and chemical industries. While at Fluor he advanced in increasing positions of responsibility into engineering management and project management.
In 1985, he was assigned to the Power division of Fluor's Houston office where he managed engineering and construction of power projects including a 105MW diesel power project for Enron in the Philippines and the last waste–to–energy project built in the United States in Niagara Falls, NY, for American Ref–Fuel.
In 1997, Tom managed the Houston Power division of Fluor and in 2000 was promoted to vice president of the Houston office of Duke/Fluor Daniel, a partnership between Fluor and Duke Energy to engineer and construct power projects. From 1999 through 2003 the Houston office of Duke/Fluor Daniel, Tom completed seventeen simple and combined cycle power plants throughout the United States with a total electrical output of over 11,000 MW.
In 2003, Tom was appointed vice president of Operations for Fluor's Energy and Chemicals business with overall responsibility for domestic and international projects executed from the Houston office in the upstream, refining, and chemicals businesses. Earlier this year 2008, Tom was promoted to senior vice president of Fluor with responsibility for project execution of more than $25 billion energy and chemicals projects by over 7,000 personnel in Houston, Calgary, southern California, Greenville, SC, and Mount Laurel, NJ.
Tom currently serves on the board of directors for the Lamar Educational Awards Foundation for the Lamar Consolidated Independent School District in Richmond and Rosenberg, TX. He is also on the board of directors of the Fort Bend Chamber of Commerce. Tom has served in various leadership positions for his church and is currently assistant executive director of Fishers of Men Lutheran Church in Sugar Land. For six years he served in adult leadership positions with the Boy Scouts and is now the chartered organization representative for a troop at his church. Previously he served on the board of directors for the Texas Energy Center in Sugar Land. Last year he completed six years as a member of the Civil Engineering Advisory Council at Texas Tech and is currently Fluor's executive sponsor for Texas Tech, designated as one of Fluor's nine partner universities in the nation.
Tom enjoys coin collecting, genealogy, camping, and snow skiing. Tom and his wife, Joyce, reside in Richmond, TX, and have four children: Judith, Jason, Christopher, Christine, and one granddaughter. Christine is a freshman at Texas Tech.
It is a privilege and an honor for Texas Tech University's College of Engineering to select this outstanding alumnus for recognition.
Thomas J. Zachman is declared a DISTINGUISHED ENGINEER.
Edward E. Whitacre Jr. College of Engineering