Meet the 2023-2024 Texas Education Policy Fellowship Program cohort
Mrs. Jasmine Booker, of Hockley, is a native Houstonian and a first-generation college student. She received her bachelor's degree from the University of North Texas and a Master of Education from the University Texas at Tyler. Mrs. Booker spent the first half of her educational career serving students and families in Fort Worth ISD and Dallas ISD before transitioning to Houston as a Dean of Instruction for Yes Prep Public Schools.
In 2019, Mrs. Booker joined Public Schools where she managed a team of teachers to reach ambitious goals throughout the school year. This experience facilitated her launching and being named IDEA Spears College Prep in fall of 2020. Her achievements led her to expand her influence to reach more communities and students. She is now the Officer of Educator Advancement at Harris County of Department of Education. She continues to use her leadership knowledge to coach other leaders to achieve optimal success on their campuses.
Leadership Statement: My intent in Texas EPFP is to both use my learning in my current role as an Officer for certifying Principal in Harris County and eventually as an Attorney. I want to be well versed in education policy to create long term change in this field that is truly driven by the needs and desires of educators, not politicians. I believe that this is the first step to positioning myself with experience and then learning to truly impact change in Texas education.
Ms. Nancy Cruz Rodriguez of Grand Prairie, is a passionate educator who strives to make a profound impact in education. With a Master's degree in Curriculum and Instruction from the University of North Texas, she excels in effective teaching practices and curriculum development. She is currently pursuing her Educational Doctorate in Educational Leadership at Texas Christian University. Ms. Cruz Rodriguez's unwavering determination is fueled by her dream of becoming an integral part of Texas' education system and enhancing the quality of education provided to students.
Her teaching approach focuses on creating engaging and inclusive learning environments tailored to meet each learner's unique needs, fostering student growth and success. Beyond the classroom, Ms. Cruz Rodriguez actively collaborates with fellow educators and stakeholders, advocating for educational reforms. She stays updated on the latest research and best practices in education through participation in professional development workshops and conferences. With dedication and a vision for a better education system, Ms. Cruz Rodriguez aims to make a positive difference in students' lives and contribute to the advancement of educational excellence.
Leadership Statement: My purpose is to foster a fair, thorough, and innovative education system that empowers every student to reach their full potential. I am committed to collaborating with stakeholders, advocating for evidence-based reforms, and ensuring that all students have access to quality education, regardless of their background or circumstances.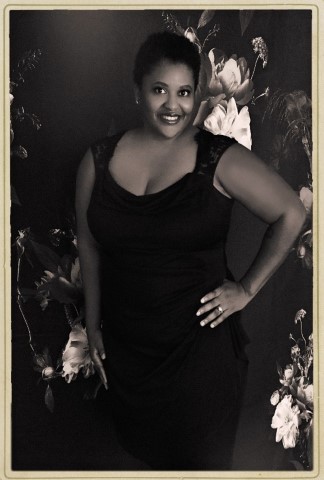 Ms. Tiffany Ekpete, of Plano, is a native of Southern Louisiana residing in North Dallas and is pursuing her Doctor of Education in Leadership & Innovation at Purdue University. As a 20 plus year passionate advocate for education and is the current Director of SEL Development for 7 Mindsets Academy, LLC and the Instructional Leader for Gateway Charter Academy. Starting as a teacher, Mrs. Ekpete's passion blossomed into curriculum design, professional development and implementing educational technology strategies.
Mrs. Ekpete is the reigning Mrs. Educator of America and a proud member of Sigma Gamma Rho Sorority, Inc. Known for her advanced problem-solving skills, she has led numerous successful projects and events as the Community Service and Social Action Chair within her sorority chapter.
Her ability to simplify complex concepts makes her a sought-after speaker at industry events. In this rapidly evolving world of education, she remains dedicated to staying ahead of the curve, leveraging emerging technologies to empower students, teachers, and schools.
Leadership Statement: I believe that understanding educational policy is a key component of effective leadership, which is why I will focus on expanding my breadth and depth of knowledge on the subject through Texas EPFP. I will lead with integrity and support everyone I can as we work toward our professional goals.
Ms. Shkela King, of Rosharon, was born and raised in inner city Houston on September 3, 1984. She was raised by her grandparents and a product of the Houston Independent School District (ISD) graduating from James Madison Hight School in 2003. She received her degree in education from Prairie View A&M University in 2008. Ms. King is currently employed by Houston ISD. She serves with the teacher's union, church outreach ministry, and leadership within the feeder pattern of her professional community. She has served on various leadership committees among Houston schools. She has been a trainer for the 7 Habits of Highly Effective People, implemented The Leader In Me, led parent tutorial nights, and planned various programs throughout various schools.
Leadership Statement: I found my passion for policy in the educational field while teaching which led me to pursue my master's in educational leadership through Lamar University where I graduated in 2018. I am proud to announce that I will become a fellow of the Texas Tech community and I am excited to ignite change through the educational system with my fellow colleagues.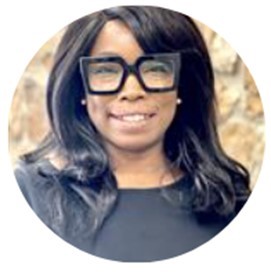 Mrs. Adlena Jacobs, of Wills Point, was named CTE/CCMR Director and Coordinator of Wills Point ISD in May 2022. She received her Bachelor of Science in Physics from Stephen F. Austin State University in 2008 and received her Master of Science degree in higher education administration in 2013. She has served in Wills Point ISD since 2021. Mrs. Jacobs has worked in education since 2008 as an Algebra Teacher and a STEM CTE coordinator. Mrs. Jacobs provides leadership to the District in the areas of Career and Technical Education as well as College and Career Readiness.
Leadership Statement: My purpose is to enhance college and career readiness by implementing comprehensive, equitable, inclusive programs that bridge the gap between education and the workforce. Through strategic partnerships with businesses and community organizations, I intent to create equip Texas students with relevant skills, knowledge, and experiences to ensure they are prepared to pursue successful and fulfilling careers that contribute to the state's overall prosperity, economic growth, and competitiveness.
Ms. Lisa McNeil, of Katy, has been in education since leaving corporate America in 2000 when she began working in Houston ISD. Originally from the East Coast, Ms. McNeill came to San Antonio to attend law school before moving into the workforce, later in Houston. Ms. McNeill spent sixteen years as a teacher, an assistant principal, principal, and eventually began consulting throughout Texas with several national education firms and her own small business before landing at The Varnett Public School in Houston. She is a credentialed mediator and since 2012, she has intermittently reviewed grants for the US Dept of Education. Ms. McNeill currently oversees programs that fall under HB 4545 and 1416, ESSER III, TCLAS and I am a project manager for Additional Days School Year (ADSY) funding.
Leadership Statement: My purpose and intent as an education policy leader in Texas and through my participation in the Texas EPFP is to learn from my cohort members, contribute my perspectives to the program and, by applying what I have learned, improve my educational leadership philosophy, and make a difference in the public sector throughout Texas K-12 schools.
Mrs. Loni Lawson-Abron, of Alvarado, holds 13 years of teaching experience and aspires to be an administrator. She is currently a special education teacher with Dallas ISD. Mrs. Lawson-Abron holds a bachelor's in political science from the University of North Texas and a master's in public administration from Texas Southern University. She is currently a doctoral student at Texas Wesleyan University, where she is studying the effectiveness of Title 1 funding strategies on student achievement.
Leadership Statement: With an educational background in political science and public administration, Loni's passion is in being a public servant. In becoming a Texas Education Policy Fellow, Loni aspires to become an expert in education policy in terms of Title 1, special education, and campus turnaround.
Mrs. Sara Lewis, of Mansfield, has been a science educator in Texas for 13 years having taught 5th grade, 8th grade, chemistry, and AP chemistry. She holds a Master of Education in curriculum and instruction and am currently pursuing a doctorate in educational leadership at Texas Tech University. Mrs. Lewis has sponsored several student activity groups and served in several campus and district leadership teams. She currently serves as an Instructional Coach/Instructional Facilitator for a Texan K-12 district.
Leadership Statement: As an educational leader, I am passionate about providing educators and students with the tools, training, and support they need to ensure all students in our schools continue to grow and learn. My purpose as a future education policy leader is to provide a bridge between the setting of policy and the front line implementation in our schools.
Ms. Alaina Peppard, of Lubbock, is a Change-Maker and distinguished Educator Warrior of thirteen years with a master's in public administration. She feels called to propagate necessary awareness as an advocate beyond the red-taped classroom where inexperienced, intolerable policies systematically rob our nation of the endowed welfare right to a safe, wholistically tranquil education without provoked fears of escalated assault. As the nationalized teacher shortage continues to rise, the invaluable importance of this program is becoming explicitly clear, unveiling an evidential understanding of pressing hierarchical needs that demand necessary action for drastic, revolutionized, experienced-driven educational policy change. Further stressing the essentiality of securing violent-free educational learning environments to protect our most basic endowments declaring our right to a safe, wholistically tranquil education without provoked fears of escalated assault.
Leadership Statement: I'm a locally raised Texas Tech graduate with a master's in public administration and continued stakeholder, and leader of our community advocating for unstoppable change towards revolutionized, experienced-driven education policy.
Rohit Walthare, of Nashville, Tennessee, is a recent graduate with a Master's degree in GPED (Graduate Program in Economic Development) from Vanderbilt University, complemented by a bachelor's degree in information technology, Walthare has honed his expertise in research, data analysis, and social development studies. His specific focus areas include education, development economics, labor economics, and healthcare in India and Latin American countries. Notably, Walthare has successfully undertaken projects related to Pre-K to K-12 education, analyzing diverse data sources to create insightful departmental dashboards for budget analysis in my current role with TCCY. Beyond academics, he takes pleasure in cooking, running, hiking, and engaging in sports, with a particular interest in pool championships. Looking ahead, Walthare is enthusiastic about exploring the governance of early and secondary education policies, with a strong commitment to achieving equitable education for all, while carefully studying state implementation and critical aspects for building a sustainable system.
Leadership Statement: As an education policy leader in Texas, my purpose is to enact positive change through evidence-based practices and collaborative partnerships. With a strong educational background and a passion for equitable learning, research, and analysis, I aim to utilize the knowledge and skills gained from TX-EPFP to shape and implement policies that address critical challenges and empower students and educators.
Ms. Kaleesa White, of El Paso, is currently a Fifth Grade Science Teacher at Dolphin Terrace Elementary School in Ysleta Independent School District. Prior to teaching fifth grade, Ms. White taught Kindergarten for three years. Her passion for education began at a young age, when she noticed the disparity and quality of education varied from classroom to classroom, and state to state. She is a member of Alpha Kappa Alpha Sorority, Incorporated, an organization that values and upholds education to the highest standard. In addition, she is an active educator in my community seeking out every opportunity to aide in making our public education system better for every child, regardless of their circumstances.
Leadership Statement: As a newly selected fellow into the Texas Education Policy Fellowship Program, I want to devote my focus and attention to bridging the gap between teacher accountability and student success. By collaborating with like-minded individuals and educational leaders, I am adamant that we will continue to find more engaging and hands-on learning experiences that will help grow and foster students' love for learning that extends beyond their opportunities to be successful on their district and state assessments, but also in their abilities to obtain the necessary background knowledge to tackle any situation.