Outreach Initiatives
It is important to the nourishment of the university's safety culture that EHS be involved in outreach projects across campus. This includes the formation of a graduate student safety organization GLASS, attendance at resource fairs and orientations and hosting Safe-Science Sessions on various safety topics throughout the year.
The graduate student organization, GLASS, began in the fall semester of 2018. Current membership includes graduate student representation from across campus with the plan in place to become an official student organization of the university in spring 2019.
An ongoing GLASS initiative includes the creation and dissemination of Safety Operating Cards (SOC) for lab operations across campus. The SOCs would offer any person in the vicinity adequate information to know when a reaction, piece of machinery or other common lab operation was in an unusual state and how to safely shut down the operation.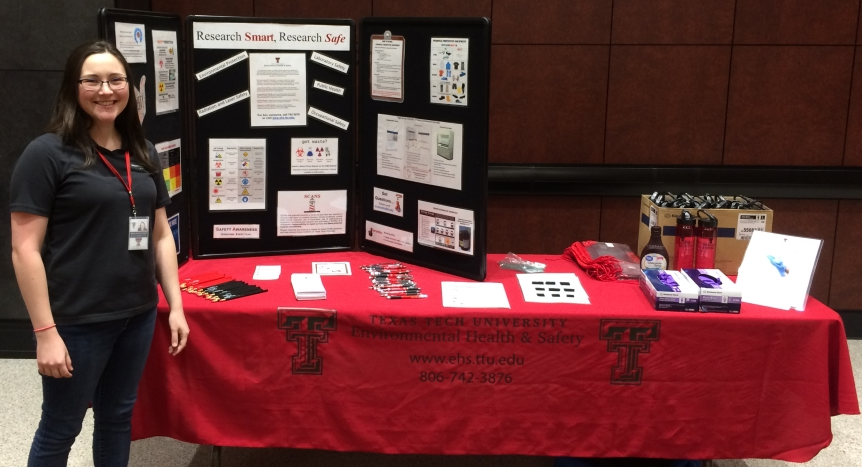 Many departments and events across campus have a resource or information fair. EHS brings lab safety information, glove removal demonstrations, giveaways and knowledgeable staff to provide guidance to the campus community.
If you have an upcoming event you would like EHS to participate in, email us with the event information.
Environmental Health & Safety