Undergraduate Course Offerings, Fall 2022
If you have any questions, please contact the undergraduate advisor.

Courses from previous semesters are archived here.

Campus Map - the English/Philosophy building is #46, located in D1
Click an Option to Show Courses by Focus
ENGL 2307 Introduction to Fiction: Spiritual and Aesthetic Quests
Dr. John Samson
Mondays, Wednesdays, & Fridays, 12:00 - 12:50 PM
Onsite CRN: 11651
Consider life as a spiritual or aesthetic quest that can take many forms: sometimes it is a quest for connection, for relationships; sometimes for a special place, a haven; sometimes for something transcendental, beyond this world; or sometimes for artistic fulfillment, for that part of the self not bound by habit or convention. We will read and discuss fiction that follows these paths—short stories by Edgar Allan Poe and Charles Johnson, and the novels The Song of the Lark by Willa Cather, Narcissus and Goldmund by Hermann Hesse, and The Razor's Edge by W. Somerset Maugham, Transparent Things by Vladimir Nabokov, and The Magician of Lhasa by David Michie. Reading and discussing these texts will provide students with an introduction to the literary interpretation and analysis of fiction: to determine what details in a text are significant, to find and develop topics from the text, and to write analytical essays.
ENGL 2321 Global Literature I
Dr. Nesrine Chahine
Tuesdays & Thursdays, 9:30 - 10:50 AM
Online CRN: TBD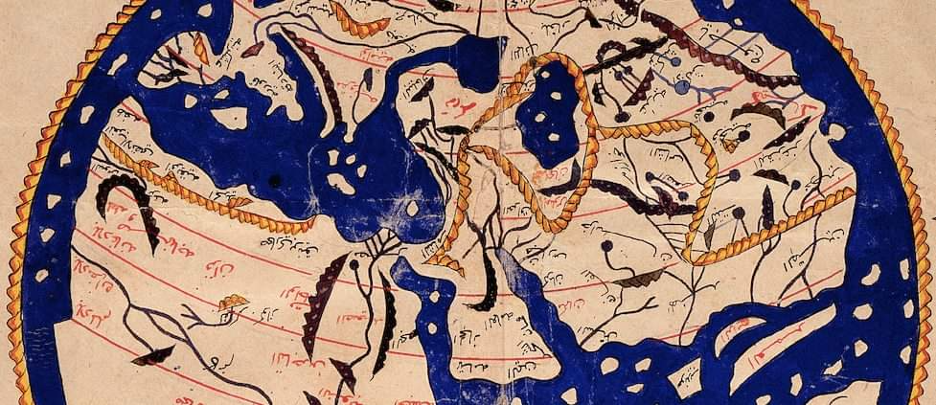 In this course we journey back in time to some of the oldest cultural capitals of the globe where we encounter tales of adventure, romance, intrigue, and betrayal. Focusing on ancient and medieval literature from the Asian, African, and European continents, we explore a variety of literary genres, ranging from the epic to poetry and drama, that tell of life in faraway times and places. Possible readings include Andalusian women's poetry, The Arabian Nights, Sunjata, and Antigone among other texts. No prior knowledge of literary texts or study is required. The course will introduce students to the skills and methods necessary to analyze literary texts more broadly and global texts more specifically.
ENGL 2325 American Literature II: Explorations and Encounters
Dr. John Samson
Mondays, Wednesdays, & Fridays, 10:00 - 10:50 AM
Onsite 001 CRN: 40747; Online D01 CRN: 44038
Early American literature may be characterized by movement and discovery, as settlers come to the New World and encounter new territories, obstacles, and cultures. Building a society and developing social relations lead to defending that society against the various challenges faced. To illustrates these themes in the 17th-, 18th, and 19th centuries, we will read and discuss journals by William Bradford and Mary Rowlandson, novels by Royall Tyler and Susanna Rowson, autobiographies by Benjamin Franklin and Frederick Douglass, and short stories by Edgar Allan Poe and Herman Melville. Reading and discussing these texts will provide students with an introduction to the literary interpretation and analysis of works of the period: to determine what details in a text are significant, to find and develop topics from the text, and to write analytical essays.
ENGL 2370 Intro to Language
Dr. Min-Joo Kim
Tuesdays & Thursdays, 9:30 - 10:50 AM
Onsite 001 CRN: 43932; Online D01 CRN: 44133
Language is something that we take for granted. Just like breathing or walking, almost all of us have some form of language, and we use it every day without ever really thinking about what it is. However, upon closer inspection, human language turns out to be exceedingly complex and systematic at the same time. So, the question is how and why?
This course aims to provide a broad overview of language, focusing on its structure, its origins, and its role in society. Among the questions we'll address are: (i) how does human language differ from other media of communication?; (ii) what does language do for humans?; (iii) why do humans acquire language so effortlessly compared to other species?; and (iv) do different social groups or societies use language differently? If so, how does language reflect human society, culture, and cognition?
This will be a fun and easy course to fulfill the Social and Behavioral Sciences Core or the Linguistics Minor requirement with. And there will be no required textbook!
ENGL 2384 Comics as Graphic Storytelling
Dr. Ben Rogerson
Mondays, Wednesdays, & Fridays, 2:00 - 2:50 PM
Onsite CRN: TBD
Zap! Boom! Pow! The influence of comic books on contemporary American and global culture is undeniable. Go to a multiplex, turn on a television set, or shop in virtually any store and it is impossible to avoid a glimpse of, say, Batman or Iron Man, the Justice League or the Avengers. There is an irony, however, as this cultural prominence does not translate into widespread public familiarity with comics as such; instead, it testifies to the portability of these characters as forms of intellectual property. And so, even though we encounter the products of comics culture on a daily basis, fewer of us read comic books and fewer still have learned the skills necessary for analyzing graphic narratives as creative artifacts and works of the human imagination. In other words, as superhero films surge at the box office, what has been lost in the mix is a careful appreciation for the specificity of comics as a storytelling art form.
This course is designed to introduce students to comics as a form of graphic storytelling. This approach rejects past academic prejudices that would have dismissed comics as the lowbrow, unserious stuff of mass culture; instead, the course asks students to undertake a historical poetics of the medium, one that explores how individual comics present different—sometimes competing—definitions of the art form and its storytelling potential. Drawing on the insights of both literary and comics studies alike, this undertaking requires that students learn how to apply a rigorous formal and narrational vocabulary to wide-ranging instances of graphic storytelling—everything from short-form comic strips to adventure and superhero comic books, alternative graphic novels to Japanese manga. By identifying the principles that govern comics as a medium, students will not only gain a newfound appreciation for comics, but for creative works of the human imagination more generally.
ENGL 2388 Intro to Film Studies
Dr. Ben Rogerson
Mondays & Wednesdays, 11:00 - 11:50 AM; Fridays, breakout sessions
Onsite CRN: 39529
As regular moviegoers and avid binge-watchers, we intuitively respond to the "grammar," of film. Our pulse quickens when the monster nears its hapless victim; we get lumps in our throats when the hero finally wins the heart of the one s/he loves. But how exactly do films make us laugh, cry, and scream? The course draws on examples from U.S. and global cinema in order to explore the film techniques that produce such complex effects—we'll cover everything from mise-en-scene to cinematography, from editing to sound. Then we will build on those fundamentals to consider different modes of cinema such as narrative, documentary, and experimental. Ultimately, the course asks what distinguishes film from all the other arts, and what makes this "Seventh Art" at once so conceptually rich and so potentially deceptive. Popcorn not included.
ENGL 3307 Eighteenth-Century British Literature: Eighteenth-Century Identities
Dr. Marta Kvande
Mondays & Wednesdays, 9:00 - 10:20 AM
Onsite CRN: 13449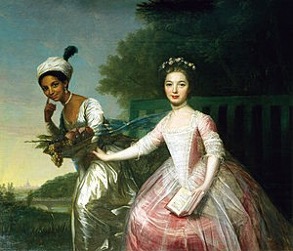 A lot changed in eighteenth-century Britain, and as a result, the ways people thought about their identity changed, too. In this class, we'll look at the ways literature wrestled with nation, race, gender, and identity. For one thing, Britain itself came into being as the union of England, Wales, Scotland, and eventually Ireland. This Britain also developed overseas colonies – and lost some of them – and turned itself into an empire trading all over the globe. This global trade, in turn, included the business of buying and selling people – the transatlantic slave trade – and as that trade grew, Britons developed beliefs about skin color to justify their acts. The economic changes brought about by increased trade also affected women's roles and proper behavior. We'll read literary texts in which writers think through what nation, race, and gender mean. What did it mean to be British as Britain came to see itself within a larger world? What did skin color mean when some people were enslaved and some were not? What did it mean to be a man or a woman when the understanding of what made the sexes different was changing?
ENGL 3308 British Romanticism
Dr. Marjean D. Purinton
Thursdays, 6:00 - 8:20 PM
Online CRN: 35481
The British Romantic Period (1780-1830) was a time of social upheaval, political change, religious uncertainty, familial disruptions, class destabilizations, scientific and educational revolutions, explorations, commercialism, industrialization, and colonial activity. At the heart of all tensions was the question of human rights—for women, for slaves, for the working poor, for the disabled, for the elderly, for the colonized.
It was a revolutionary time when literature challenged and championed the prevailing attitudes, customs, laws, and lifestyles. This era reflects remarkable transformations that underpin both modern and postmodern thought, and you will be amazed as the connections between Romanticism and contemporary culture and writing.
We will survey representative and diverse literary selections from British Romanticism that address the period's historical and cultural issues. Our learning activities will include secondary-source discovery activities, short reflection essays, a take-home final essay, and discussion generated by an engaged learning community informed by feminist pedagogy.
ENGL 3312 Film and Media History
Dr. Wyatt Phillips
Mondays & Wednesdays, 3:00 - 4:20 PM
Onsite CRN: 40751
This class will look closely at two eras of Hollywood and American cinema history, offering comparisons and considering what we can learn about our current (and future) circumstances in light of a previous era of cultural and industrial transformation. The first portion of the course will consider "New Hollywood" or the Hollywood Renaissance, the historical period of American cinema between 1967 and 1977. Occurring at an extremely critical moment in American cultural history (the rise of youth culture, second-wave feminism, the Vietnam War, the Black Panthers, Woodstock, Watergate, etc.), American cinema was also still struggling to adapt to changes in the film industry brought on by the forced break-up of the Hollywood studio's vertical integration and the competition for audiences brought on by television during the 1950s. This resulted in one of the most exciting eras of film history, the introduction of a new batch of (mostly young) voices into the American media landscape, and the emergence of the contemporary blockbuster.
In the second portion of the course, we will compare that period of cultural and industrial transformation to our current moment ("Now" Hollywood) and the changes we've witnessed in the last several years, including the boom in new financing and exhibition opportunities from streaming services, the results of COVID on theatrical exhibition, and the emergence of new voices and audiences. How will the blockbuster films change both at the level of content and at the level of exhibition? How will those changes determine and also be determined by other changes and new innovations in our media landscape? How and where will new and/or marginalized voices continue to emerge and assume greater prominence? How will our current mix of media and other forms of home entertainment create the circumstances for competition, adaptation, and the transformation of "cinema" as we know it? And finally, what can we learn and, moreover, what can we predict from "New" Hollywood about "Now" Hollywood, contemporary American cinema, and the global media environment more generally?
ENGL 3325 Modern and Contemporary American Literature
Dr. Michael Borshuk
Mondays & Wednesdays, 11:00 AM - 12:20 PM
Onsite CRN: 13551
This course will introduce students to a range of poetry, fiction, and drama published by American writers between 1900 and 1945, to chart the early onset and development of American literary modernism. Among the topics to which we will be attentive are frustration over traditional modes of representation and radical experimentation in literary style; assertive reconceptualizations of racial, gender, and sexual identity during the period; the influence of technology, urban space, and mass culture on artistic expression; and an ongoing aggressive attempt at American cultural self-definition in relation to the world at large.
Texts:
Paul Lauter, ed., The Heath Anthology of American Literature, Volume D: 1910-1945.
Gertrude Stein, Tender Buttons (1914)
F. Scott Fitzgerald, The Great Gatsby (1925)
Dashiell Hammett, The Maltese Falcon (1930)
Robert Scully, A Scarlet Pansy (1932)
ENGL 3341 Studies in Translation—Practice & Theory (CLGT)
Dr. Curtis Bauer
Mondays & Wednesdays, 1:00 - 2:20 PM
Onsite CRN: 41980
Have you ever wondered how the same verse can be written so many different ways, for example this one from Proverbs?
Guard your heart above all else, for it is the source of life.
Keep your heart with all diligence, For out of it is the wellspring of life.
Be careful what you think, because your thoughts run your life.
Keep thy heart with all diligence, for out of it are the outflowings of life.
Above all else, guard your heart, for everything you do flows from it.
Be careful how you think; your life is shaped by your thoughts.
With all watchfulness keep thy heart, because life issueth out from it.
Set watch over and guard thy lev with all diligence; for out of it are the totze'ot chayyim.
Above all else, guard thy heart; for out of it flows the issues of life.
More than anything you guard, protect your mind, for life flows from it.
This class will address the decisions translators make and how those decisions can not only change how we understand each other, but confront us with matters of life and death. We will have a general introduction to both theoretical and practical aspects of translation and you will have an opportunity to practice literary translation yourself. You will encounter seminal texts that define the theoretical field of translation, from the first part of the 20th century through the beginning of the 21st; we will have conversations about literary translation, and the role literary translation has in a university education and in life after college. Because this course discusses translation as a linguistic process, as a cultural and socio-political product, and as a creative process, students will be able to demonstrate awareness and knowledge of distinctive cultures and subcultures, including but not limited to ethnicity, race, gender, class, political systems, religions, sexual orientation, languages, and human geography. The course contemplates postcolonial dynamics, the function of gender, and the advent of mechanical translation. It also poses questions and offers perspectives on the tenuous role of the translator in the translation process and the choices one inevitably must make when interpreting, negotiating, and recapturing meaning.
Theoretical and practical aspects of translating literature and the impact of translation on literary studies, creative writing and your day-to-day life. Writing required. Knowledge of a second language helpful, but not required. This course fulfills TTU Multicultural Course requirements
ENGL 3351 Creative Writing (Poetry)
Dr. John Poch
Mondays & Wednesdays, 3:00 - 4:20 PM
Onsite CRN: 13616
Every good poem has a multiplicity of meaning that complicates the way we understand things—through metaphor, rhyme, syntax, grammar, allusion, alliteration, assonance, hyperbole, diction, rhythm & meter, and a host of other tools and techniques. A poem is a language machine made up of a combination, a sum of these parts working in harmony. We will write poems by modeling on successful poems written before us. We will also watch a number of documentaries about art to ask ourselves how to best obsess about and craft our art at the highest level. Through experiencing the beauty and complexity of language of poetry, you will not only better appreciate the world around you, but you will learn to read and write more clearly and succinctly in order to succeed in any field of study.
ENGL 3351 Fiction
Dr. Jacqueline Kolosov
Wednesdays, 6:00 - 8:50 PM
Online CRN: 44011
In this fiction workshop, we'll emphasize the fact that good writing is bound to the art of close reading. We will therefore rely on weekly craft readings and writing assignments that explore the creation of character, plotting, building and sustaining tension, and narrative distance alongside point of view, and other foundational building blocks. We'll consider matters of style such as diction, phrasing, and rhythm. We'll read (and occasionally reread) a range of short stories as well as the occasional novel excerpt by writers such as Yiyun Li, Kate Walbert, Niamh Campbell, and Junot Diaz. Everyone will spend time paying attention to our surroundings at home and about town, considering people and what they talk about as well as how they sound. We'll discuss the ways in which fiction can and ideally should? must? matter in a mass society with so many other competing activities not to mention distractions. Curiosity, imagination, and a rigorous commitment to language and syntax are essential. Respectful, enthusiastic & prepared participation and a dedication to the work of everyone in the class are all essentials to success over the course of the semester. Assignments will include two finished short stories along with a range of exercises, a review or reflection, and written workshop feedback for every member of the class.
ENGL 3351 Introduction to Creative Writing: Poetry
Dr. William Wenthe
To take this class, you must have completed two sophomore English courses or, if English is not your major, the English requirements as specified in your major. It is not necessary to have studied poetry. It is necessary that you want to study poetry seriously: successful poetry writing means successful reading of other poets. We will do both in this course.
The classroom work will consist of intensive discussion of our own and others' poetry. As a whole, this course will require a steady commitment; for in addition to preparing for each class, you will also be writing your own poems, on your own time. The bulk of your grade will depend on how well you apply the skills learned in class to your own writing outside of class. Of course I will be available to guide you in all phases. You will be required to complete a series of poetry exercises and short (one-page) informal essays that I call "response papers," to write original poems, and discuss poems—including your own—in class. Each student will create a final portfolio, which will include seven original poems, and a 5 page statement describing what you learned this semester, and how. The process of writing and revision must be carried on at your own initiative, outside of class; the writing process must be consistent through the semester. The attendance policy is very strict. It begins from the first day of registration.
This course satisfies the TTU Multicultural Requirement.
Texts:
The Vintage Book of Contemporary American Poetry. Ed. J. D. McClatchy.
A Pocketful of Poems: Vintage Verse, Vol I. Ed. David Madden.
ENGL 3351 Poetry
Dr. Jacqueline Kolosov
Tuesdays, 6:00 - 8:50 PM
Onsite CRN: 13641; Online CRN: 45441
This is a reading and writing intensive poetry workshop. We'll study and build upon foundational elements of craft, try our hands at weekly exercises, write poems, read a wide range of poems with particular attention to modern and contemporary poetry largely in English but occasionally in translation, and look at a range of techniques for revision as well as re-envisioning poems. We'll consider the ways in which poetry is relevant, and what it can do that other art forms and "entertainment" cannot. Along these lines, our task is to write poems with which others can connect; and ideally we'll reach out to understand and yes strive to write poems that engage questions and challenges that human beings have always struggled with: individual and collective identity, love and death, fear and hope, grief, oppression, faith and joy. Curiosity, imagination, and a rigorous commitment to language and syntax are essential. Respectful, enthusiastic & prepared participation and a dedication to the work of everyone in the class are all essentials to success over the course of the semester. Written assignments include weekly writing exercises, workshop feedback, a final portfolio of 6-7 finished poems, and a book review. Participation counts for a good 40% of the class, and prepared attendance is mandatory.
ENGL 3362 Rhetorical Literacy/Criticism
Dr. Lisa L. Phillips
Wednesdays, 4:00 - 6:50 PM
Onsite CRN: 44397
Overarching Course Goal
Upon completion of this course, you should be able to judge the rhetorical and technical effectiveness of visual, auditory, and olfactory rhetorics as persuasive methods and should be able to design and implement a research protocol and develop a multimedia product that effectively communicates a desired message to a target audience. The course will highlight environmental issues.
Course Description
Remember when you were a kid and you and your best friend argued about what she said to you earlier that day? You'd say, "I know what I heard," placing complete trust in both your sense of hearing and your ability to remember. Your friend would say, "Well, I know what I said, placing complete trust in her own ability to both remember what she said and use language to say what she meant.
Remember the faith you had in the truth your own senses reflected to you? When did that change? Or does it remain?
The work of the senses is rhetorical. What you see is what you've been persuaded to believe as correct. What you hear, what you are able to hear, is what you've been persuaded to believe as correct. The work of the senses is also culturally and ideologically informed. What looks, sounds, smells, tastes, or feels good to you might be repugnant to someone else.
The course interrogates the trust we hold in our senses in response to the course's driving questions: How do we persuade with the senses? How do our senses persuade us? What is the relationship between "truth" and the senses? Fact and the senses? Culture and the senses? Data and the senses? The environment and the senses?
We conceptualize sense as meaning making when we say things like, "He has no common sense," or "She's not making sense." We call the deaths associated with COVID-19 "senseless," and we wonder about those we perceive to, quite bluntly, have "no sense." How, then, do we make meaning with our senses and analyze using our senses?
Together, we'll explore how and why sensory rhetorics—how we talk about them, how we conceptualize them, and how we represent them—persuade us to maintain an assortment of beliefs that are steeped in cultural ideology as we examine how such rhetorics provide embodied metaphors for everything from knowing (knowing-as-seeing) to characterizing something negative. (e.g., That place stinks.)
ENGL 3363 Introduction to Scientific Writing
Dr. Scott Weedon
Asynchronous
Online CRN: 43864
Science is the systematic study, documentation, and prediction of our universe. In order for scientists to be heard and for scientific knowledge to be believed, scientists have to communicate their findings, they have to write. The necessity of communication, collaboration, and persuasion mean that science is a deeply social activity. Scientific language does powerful and important work in our world, making trustworthy claims about what is valuable, safe, clean, better, concerning, and factual. Professionals who write about science take on a great responsibility for shaping how others will understand or adopt ideas and technologies.
The course examines two modes of science communication:
1. How scientists as professionals and researchers have to present problems, methods, data, and findings to disciplinary and interdisciplinary audiences through the genres of their field. 2. How scientists as professionals and researchers have to explain and contextualize problems, methods, data, and findings to publics and non-expert audiences through genres such as press releases, journal articles, press conferences, and visual artifacts.
As an asynchronous course, the Fall 2022 version of ENGL 3363 allows students to engage with the class on their own weekly schedule and have the benefit of one-on-one guidance from the instructor.
ENGL 3365 Professional Report Writing
Dr. Rich Rice
Tuesdays & Thursdays, 12:30 - 1:30 PM
Online CRN: TBD
Professional Report Writing is an opportunity to prepare for future workplace writing, whether in the private or public sector, or in for-profit or non-profit ventures. While some forms of reporting are standardized in an industry or field, reporting practices can vary significantly and change over time. Our course explores specific genres and conventions for report writing, but more importantly will encourage writers to think "rhetorically" about reporting. Students consider goals and objectives of reporting, audience, purpose, expectations, and other pertinent factors.
ENGL 3366 Style in Technical Communication
Dr. Angela Eaton
Days and Time TBD
Onsite CRN: TBD; Online CRN: TBD
In Style in Technical Communication, you will learn how to correct grammatical errors in your writing. Then, you will learn how to describe writing style and then revise it. Finally, you will have a final project about style that pertains to your major, and you will complete a final exam.
No Textbook. Readings will be provided.
ENGL 3371 How Language Works
Dr. Aaron Braver
Tuesdays & Thursdays, 12:30 - 1:30 PM
Onsite CRN: 33013; Online CRN: 35024
Language touches every aspect of our lives. From reading the morning paper to decrypting secret codes, the subconscious knowledge of language is uniquely human. In this course we'll ask what it means to have a command of language—do animals have it? Infants?
By examining the structures of the world's languages, we will discover why linguists believe in a "universal grammar" in spite of the world's rich linguistic diversity. We'll also learn how to make the sounds of the world's languages—from French nasal vowels to the clicks of Africa's Bantu languages.
This course is suited to anyone interested in language, how the mind works, or the characteristics that make us uniquely human.
More information: aaronbraver.com/courses/3371
ENGL 3388 Film Genres: New Style
Dr. Scott Baugh
Mondays & Wednesdays, 9:00 - 10:20 AM
Onsite CRN: 13998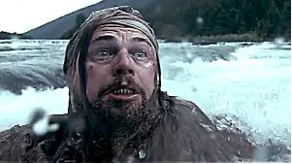 This section of ENGL 3388 will consider mainstream cinema's 'NEW style.' The course will begin with an introduction to undergraduate film/media studies. Students who have not taken a film class before but are interested in learning are all welcome! Then with a steep learning curve, we will consider how the 'classical paradigm' of mainstream cinema has been re-made in contemporary fictive-narrative movies. One answer is that the old style has been intensified, but is this the end of the story? Among other things, we will consider the auteur tradition, Hollywood, national styles, and globalization, and more. Our movies will likely include The Batman, Nomadland, Power of the Dog, Y Tu Mamá También, Masculine Feminine, The Tree of Life, Crash, Gravity, Inception, Interstellar, Ready Player One, Scott Pilgrim, The Revenant, and more.
ENGL 3389 The Global Short Story
Dr. Nesrine Chahine
Tuesdays, 6:00 - 8:50 PM
Online CRN: TBD
In this course we will read short stories by international authors from Egypt, Iraq, Nigeria, the UK, the US, and other nations. We will focus on the idea of "global" as it relates to notions of universality, economic and political inequality, gender dynamics, cultural exchange, and a long history of trade as well as imperial conquest among nations. Possible readings may include short stories by Abdel Rahman al-Sharqawi, Laila Lalami, Youssef al-Sharouny, Chimamanda Ngozi Adichie, China Miéville, and Hassan Blasim among others. Prerequisites: 6 hours of 2000-level English courses. Short stories around the world. Writing required. Fulfills Multicultural requirement. (CL)
ENGL 3390 Literatures of the American Southwest
Dr. Cordelia Barrera
Tuesdays & Thursdays, 3:30 - 4:50 PM
Online CRN: 38641
Course description: The Southwest is a border territory where cultures meet and mix. The region brings to mind cowboy virtues, vast open spaces, and American exceptionalism. SW texts make varying claims about the region as real, unreal, surreal, and magically real, and its desert mirages and indigenous cultures evoke exotic, nightmarish landscapes and visions. We will explore these literary portrayals of the Southwest by focusing on desert spaces as we consider the Anglo, Chicanx, and American Indian cultures of the region. In our efforts to capture the essence of landscape, region, and place we'll discuss novels, essays and short stories by Ray Bradbury, Larry McMurtry, Luis Alberto Urrea, Cormac McCarthy, Leslie Marmon Silko, Dorothy Scarborough and Mary Austin.
ENGL 3395 Native American Lit
Dr. Sara Spurgeon
Tuesdays & Thursdays, 9:30 - 10:50 AM
Onsite CRN: 45286; Online CRN: 45267
(Prerequisites: 3 hours of 2000-level ENGL courses. Works by indigenous peoples of the Americas. Substantial writing required. May be repeated once for credit when topic varies. Fulfills multicultural requirement. (CL)
Course Description: The class will introduce students to contemporary Native American literature across multiple genres—novels, short fiction, comics, and film. We will become acquainted with issues currently facing Native communities, the history of settler colonialism in what we now call the US, and discuss future directions in indigenous literature and film.
EENGL 4301 Studies in Selected Authors: The Works of J.R.R. Tolkien
Dr. Brian McFadden
Tuesdays & Thursdays, 2:00 - 3:20 PM
Onsite CRN: 37997
Note – this class entails a great deal of reading. Students are strongly encouraged to read at least The Hobbit and The Lord of the Rings before the start of class (if you haven't already).
With the release over the last two decades of the film adaptations of The Lord of the Rings and The Hobbit, there has been a renewed interest in the life and work of J.R.R. Tolkien. Tolkien was a noted medieval scholar and philologist, but he was also a World War I veteran and a modern author writing The Hobbit and Lord of the Rings between the 1930's and the 1950's, and his Silmarillion was left unfinished at his death in 1973. Although his work reflects a number of postwar themes – distrust of technology, the senselessness of war, the loss of heroes, the passing of a perceived golden age – it also reflects a great deal of his personal and professional study of classical and medieval language, myth, religion, and literature, and it appeals to readers and scholars of both medieval and modern literature. This course will examine Tolkien's major fantasy works – The Hobbit, The Lord of the Rings, and The Silmarillion – in addition to many of his medieval sources, some of which he translated: Beowulf, the Exeter Book riddles, Sir Gawain and the Green Knight, Pearl, Sir Orfeo, the Prose and Poetic Eddas, the Volsunga Saga, and the Kalevala. The course will also examine some of Tolkien's scholarly works, such as "Beowulf: The Monsters and the Critics" and "On Fairy-Stories" to illuminate the use of the marvelous or the monstrous in medieval literature.
Requirements: Four short response papers; annotated bibliography and final essay; final examination.
Texts:
J.R.R. Tolkien, The Hobbit; The Lord of the Rings; The Silmarillion; The Tolkien Reader; ed. and trans., Sir Gawain and the Green Knight, Pearl, Sir Orfeo; The Children of Hurin; ed. and trans., Beowulf: A Translation and Commentary; The Story of Kullervo. With the exception of Beowulf, students may use their own editions of Tolkien's texts if they have them.
Jackson Crawford, trans., The Poetic Edda and The Saga of the Volsungs
_____ trans. The Saga of King Hrolf Kraki
Elias Lonnrot, trans. Keith Bosley, The Kalevala
Additional shorter works to be delivered electronically
ENGL 4314 Autobiography and Empire
Dr. Yuan Shu
Mondays & Wednesdays, 9:00 - 10:20 AM
Onsite CRN: 14749; Online CRN: 45239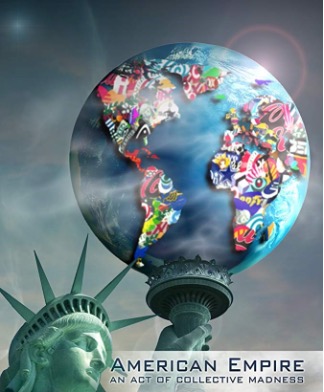 In engaging what Lisa Lowe theorizes as "intimacies of four continents," which makes critical connections among transatlantic slave trade, import of Asian indentured labor into the Americas, settler colonialism in the Americas, and emergence of Anglo-American liberalism, this course examines the role that autobiography plays in the imagining of empire and explores the specific ways in which autobiography intimates, negotiates, and subverts imperial visions and practice. We begin by reading Yung Wing's My Life in China and America (1909) in juxtaposition with Henry Adams's The Education of Henry Adams (1907) and consider the differences that education facilitates for the two authors to imagine the self and the nation against the background of the rise of the U.S. empire. We then scrutinize Maxine Hong Kingston's China Men (1976) and Le Ly Hayslip's When Heaven and Earth Changed Places (1989) in terms of US Cold War exceptionalism and Wen Ho Lee's My Country versus Me (2001) in the context of culmination of the US-centered global order, which Michael Hardt and Antonio Negri call "Empire." We conclude by examining Mara Hvistendahl's The Scientist and the Spy (2020) and rethinking about the crisis and the decline of empire in the age of globalization.
Requirements: 6 journal entries, class presentation, and two research papers.
ENGL 4321 Studies in Literary Topics: Eighteenth-Century Narratives of Race
Dr. Marta Kvande
Mondays & Wednesdays, 3:00 - 4:20 PM
Online CRN: 45444
While modern Americans often treat race as a fixed marker of identity, scientists point out that our assumptions about racial difference have no biological basis. So how did we come to tell ourselves these stories about race and what it means? To help us think about this question, in this course we'll read teighteenth-century texts that offer varying narratives of what it might mean to belong to a race and how people of different races might interact with one another. How did eighteeenth-century texts narrate whiteness, blackness, Indianness, and other racial identies? How do these texts representations of race plant the seeds of current approaches to race or perhaps offer alternative ways of thinking about race? And how do these texts respond to wider eighteenth-century debates about racial identity? We'll read novels like Oroonoko, Robinson Crusoe, The Female American, and The Woman of Colour, as well as autobiographical texts like Equiano's Interesting Narrative, abolitionist poetry, and texts by people of color, and we'll supplement our study with recent scholarly examinations of race in the eighteenth century.
ENGL 4351 Advanced Creative Writing: Fiction
Dr. Katie Cortese
Mondays & Wednesdays, 11:00 AM - 12:20 PM
Onsite CRN: 14785; Online CRN: 40756
"If a novel was a map of a country, a story was the bright silver pin that marked the crossroads." -Ann Patchett
This course aims to deepen the knowledge and ability of students who aspire to professional proficiency in fiction writing, and potentially to pursue the subject in grad school, or as a career. With a dual focus of reading published stories (many of which will break convention), and writing polished, potentially publishable short stories, our discussions will complicate and deepen students' knowledge of storytelling elements, including aspects of character, plot, setting, and more. While many of the stories we'll read and write will fall into the category of "literary" fiction, our primary goal will be to create stories that move readers to empathy regardless of genre or style. Beyond writing and critiquing fiction, students will lead one class discussion, review a recent issue of a literary magazine, respond to a live reading, and assemble a creative portfolio.
Required texts: (1) The Best American Short Stories 2021, ed. Jesmyn Ward, (2) Wonderbook: The Illustrated Guide to Writing Imaginative Fiction by Jeff VanderMeer, (3) Lot by Bryan Washington, (4) Faces in the Crowd by Valeria Luiselli, tr. Christina MacSweeney, (5) Assigned PDFs/Handouts
Please email katie.cortese@ttu.edu for permission to enroll. Attach a sample of your fiction not to exceed a total of 12 double-spaced pgs in a readable format.
ENGL 4351 Advanced Creative Writing: Poetry
Dr. John Poch
Mondays & Wednesdays, 1:00 - 2:20 PM
Onsite CRN: 14784
Every good poem has a multiplicity of meaning that complicates the way we understand things—through metaphor, rhyme, syntax, grammar, allusion, alliteration, assonance, hyperbole, diction, rhythm & meter, and a host of other tools and techniques. A poem is a language machine made up of a combination, a sum of these parts working in harmony. We will write poems by modeling on successful poems written before us. We will also watch a number of documentaries about art to ask ourselves how to best obsess about and craft our art at the highest level. Through experiencing the beauty and complexity of language of poetry, you will not only better appreciate the world around you, but you will learn to read and write more clearly and succinctly in order to succeed in any field of study. Since this is a capstone class, we will aim to write publishable poems and send these poems out into the world to find some good homes. To apply to take this class, please send Dr. Poch a sample of 2 of your best poems in one Word file.
ENGL 4368 Advanced Web Design: Human-Computer Interaction & Design Systems
Dr. Jason Tham
Mondays & Wednesdays, 2:00 - 3:20 PM
Onsite CRN: 14800; Online CRN: 32545
This course focuses on the study of content design, digital interactivity, human-computer interaction, and design of user interface systems. Students will learn appropriate languages and tools to produce webpages, style guides, templates, pattern library, and mockups. Students will also practice multiple methods to structure information for usability, reusability, and accessibility. Upon completing the course, students will be able to:
Describe content strategy methods in developing modular web content.
Apply information architecture and HCI principles to develop websites.
Identify usability and accessibility heuristics for digital content.
Understand the rules, syntax, and basic markup techniques of HTML and CSS.
ENGL 4380 Professional Issues in Technical Communication
Dr. Rich Rice
Tuesdays, 6:00 - 8:50 PM
Onsite CRN: TBD; Online CRN: TBD
ENGL 4380 emphasizes professional issues, processes, practices, and specializations in the field of technical communication, strategies for developing a professional dossier appropriate for entry-level employment, and preparation for certification in the field. The course builds on skills acquired in previous coursework and explores contemporary topics and practices including project planning and analysis, visual communication, content development and organization, and writing and editing strategies. Additionally, the course provides professional development through the introduction of various professional organizations and development strategies for producing professional portfolios and professional publications in technical communication. Major coursework involves the development and presentation of a professional portfolio.