Undergraduate Course Offerings, Spring 2023
If you have any questions, please contact the undergraduate advisor.

Courses from previous semesters are archived here.
The English/Philosophy building can be found on the Campus Map.
Click an Option to Show Courses by Focus
ENGL 2307 Introduction to Fiction: Quests for Knowledge
Dr. John Samson
Mondays, 6:00 - 8:50 PM
Online CRN: 29677
Scientists, explorers, detectives, and we average humans--all are engaged in quests for knowledge. They may be searches for truth, for understanding relationships, or for answers to life's problems and questions, and in this course we will read and discuss English and American novels and short stories that explore these issues. We will encounter a monster, slaves, murderers, immigrants, and fictionalized versions of historical characters. We will read novels by Mary Shelley, Mark Twain, and Arthur Conan Doyle; and short stories by Edgar Allan Poe, Herman Melville, Jhumpa Lahiri, and John Edgar Wideman.
ENGL 2310 Lit of Social Justice & Environment: Ruined Landscapes of Cli Fi
Dr. Cordelia Barrera
Mondays & Wednesdays, 9:00 - 10:20 AM
Onsite CRN: 57450
In this course, we will study landscape, space, and place as concepts that shape the ways we think about the natural world, or "the environment." As we explore how the environment has informed fiction and non-fiction narratives about humanity's place in the natural world, we focus our attention on perceptions, policies, and ways of life that shape identity and patterns of belonging. We begin by discussing early forms of "nature writing" and move into the 21st century to consider the thriving genres of Climate Fiction (Cli Fi) and dystopia that reflect some unsettling realities of climate change. Some questions we'll consider include: how has the nature of our humanity altered in our age of commodification, cybernetics, and catastrophe? Can the environment withstand our relentless abuse of it? How do social justice concerns inform dystopia, Cli Fi, and environmental writing? In our attempt to answer these questions (and others) we will develop critical perspectives integral to becoming competent thinkers, readers, writers, and conscientious citizens for the planet.
Prerequisites: ENGL 1301, ENGL 1302. Fulfills core Language, Philosophy, and Culture, requirement. Fulfills Multicultural requirement.
ENGL 2322 Global Literature II
Dr. Nesrine Chahine
Tuesdays, 6:00 - 8:50 PM
Onsite CRN: 57511; Online CRN: 57937
From the "global war on terror," to global warming and global recessions, the global has been recently linked to various catastrophes that often seem disparate and sudden. This course examines modern and contemporary works that highlight the cultural memory and legacies of empire with the ongoing emergence of globalization. We will consider the ways in which authors from around the world struggle to re-write, and thereby, redefine, their respective localities and cultures. How do their texts grapple with our increasingly globalized economies and lives? What do they teach us about the longer history of the present era of globalization? Readings may include, but are not limited to, literary texts by E.M. Forster, Joseph Conrad, Naguib Mahfouz, Ghassan Kanafani, Laila Lalami, and Kamila Shamsie as well as documentary films such as Mai Iskander's Garbage Dreams.
ENGL 2324 British Literature II: The Woman Question
Dr. Marjean Purinton
Mondays & Wednesdays, 11:00 - 12:20 AM
Onsite CRN: 62353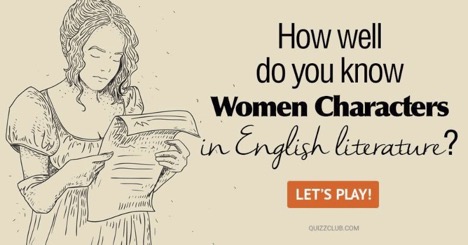 This course surveys British literature from Romanticism to the present day with a focus on descriptions of female characters and an examination of issues faced by women, both fictional and real. We will read diverse genres from all periods, including works by Elizabeth Inchbald, Mary Wollstonecraft, Charlotte Bronte, Christina Rosetti, Timberlake Wertenbaker, and Buchi Emecheta. Our activities will include primary source essays and ample discussion informed by feminist pedagogy.
ENGL 2326 American Literature II: From Postmodernism to Post-9/11 Globalism
Dr. Yuan Shu
Tuesdays & Thursdays, 12:30 - 1:50 PM
Onsite CRN: 60683; Online CRN: 66344
This survey course explores American literature since the 1960s. Beginning with an examination of the concepts of postmodernism and postcolonialism as two sides of the same coin, we read texts that engage formalistic experimentation and address social problems in our culture and society. We then scrutinize the writing of racial minorities and explore the new critical viabilities and sensibilities that they have brought to literature and culture. As a gesture of conclusion, we finally investigate works that reflect a sense of post-9/11 globalism in the United States in the twenty-first century.
Requirements: Two essays, five quizzes, a midterm, and a final.
ENGL 2371 Language in a Multicultural America
Dr. Min Joo Kim
Tuesdays & Thursdays, 11:00 - 12:20 PM
Onsite CRN: 66342; Online CRN: 66343
Many people say that America is a melting pot. But is that really true? If so, what does it mean in the context of language and language use? Also, how does our culture or cultural heritage influence our language and our identity formation? Conversely, how does our own language use influence our culture? In this course, we will be addressing such questions while examining the role of language in a multicultural America. And in this context, we'll look at how social factors like race, gender, ethnicity, and social class impact language and the way people interact with each other using language.
Note: This course fulfills TTU Core Multicultural requirement.
ENGL 2381 Fantasy and Science Fiction
Dr. Ben Rogerson
Mondays, Wednesdays, & Fridays , 10:00 - 10:50 AM
Onsite CRN: 66332; Online CRN: 66333
Once dismissed as juvenilia, the genre of science fiction now defines popular culture—just review your streaming queues, skim Hollywood box-office returns, or scan your bookshelves for evidence. But science fiction is—and has always been—about more than just entertainment. Drawing on novels, short stories, films, television shows, and even video games, this course investigates the complex ways in which the genre has grappled with the consequences of science and technology. In so doing, we'll consider how cultures across three centuries have responded to and speculated about the pressing questions that science and technology pose. For instance, what limits, if any, should societies impose on scientific inquiry? In what ways does science commit us to certain ways of life or worldviews? How does science fiction understanding writing and reading as powerful technologies in their own right? Assigned texts likely to include the novels Embassytown (Mievílle, 2011) and Diaspora (Egan, 1998), television episodes of Rick and Morty, and the film Alien (Scott, 1979).
ENGL 2388 Intro to Film Studies
Dr. Ben Rogerson
Mondays & Wednesdays, 11:00 - 11:50 AM
Friday Discussion Sections (multiple section times available)
Onsite CRN: 56364
As regular moviegoers and avid binge-watchers, we intuitively respond to the "grammar" of film. Our pulse quickens when the monster nears its hapless victim; we get lumps in our throats when the hero finally wins the heart of the one s/he loves. But how exactly do films make us laugh, cry, and scream? The course draws on examples from U.S. and global cinema in order to explore the film techniques that produce such complex effects—we'll cover everything from mise-en-scene to cinematography, editing to sound. Then we will build on those fundamentals to consider different modes of cinema such as narrative, documentary, and experimental. Ultimately, the course asks what distinguishes film from all the other arts, and what makes this "Seventh Art" at once so conceptually rich and so potentially deceptive. Popcorn not included.
ENGL 2391 Introduction to Literary Studies
Dr. Deena Varner
Mondays, Wednesdays, & Fridays, 12:00 - 12:50 PM
Onsite CRN: 31520; Online CRN: 64948
This course is designed for English majors and minors as an introduction to literary analysis and textual criticism, and it is a required course for an English major with a literature and language concentration. Students will learn about the formal elements of literature and use them to analyze and interpret literary texts as matrices of capable of generating a range of possible meanings. In addition to practicing the foundational skills essential to analyzing literature, students will also be introduced to some of the key concepts and themes in literary theory and history, such as realism, modernism, and postmodernism. Readings, discussions, and writing activities will engender diverse perspectives and interpretations.
ENGL 3301 Introduction to Literary Theory
Dr. Scott Baugh
Tuesdays & Thursdays, 12:30 - 1:50 PM
Onsite & Online CRN: 60688

If life is a movie, you're the best part…or, what's so Meta about peace, love, and understanding?
Pick up a book—Emma, Leaves of Grass, Ceremony, or Invisible Man—and you read it. Go to a screen, and you find yourself reading a movie like Inception, Avatar, Lost in Translation, or Julie and Julia, streaming a TV show, say, Handmaid's Tale or Rings of Power, scanning Facebook or TikTok posts, or browsing web pages. Same goes for glossy magazines, a graphic novel, and so many types of texts. How about video games, Zelda to Red Dead, Overwatch to Fortnite, and current VR interaction? Beyond 'literacy,' everyone brings some assumptions and sets of questions shared with others when reading different kinds of texts.
This course primarily aims to provide undergraduate students an introduction to and survey of the leading critical issues and theories across 'literary studies.' Since the 1970s, studies in English have grown increasingly transdisciplinary—certainly taking up cultural studies, entertainment arts, and more. The objects of interpretation, 'texts,' have broadened and afforded many interconnections. Thinking about how we read can bring theory to better practice and help us read and think with fresh insights. In short, in this course we will consider carefully how we and others read, analyze texts, and compare interpretations, and we will practice doing this across a relatively wide range of types of texts. We'll use one book, Jonathan Culler's Very Short Introduction to Literary Theory, add some reserves articles, and read as many different kinds of texts as we can together. We'll have a few short essays over the semester, some of which will be based on individual and group selections.
ENGL 3302 British Literature Before 1066 - Gens Anglorum: Literature and History in Early Medieval England
Dr. Brian McFadden
Thursdays, 6:00 - 8:50 PM
Onsite CRN: 31530; Online CRN: 60847
The history of early medieval England is tied closely to the history of Rome, both as a center of empire and a center of religion; English writers knew and adapted classical historical texts in writing their own histories and in turn used that historical background as a tool for establishing an English church, producing an English literature, and defining an English people (gens Anglorum) as the successors of the Romans. As always, however, those who wrote (or rewrote) history had their own agendas; Bede sought to unify the English into one people with Christianity and Latin literature, Alfred the Great aimed to build up England as a nation (and the ancestor of an empire) with the English language, and the Benedictine Reformers sought to unite the power of church and crown through continuing translation of Latin texts and increasing transmission of Old English texts. This class will examine how the English adapted the literature and culture of Rome to build their own. Texts to be considered include Bede's Ecclesiastical History; selections from the Ecclesiastical History of Eusebius and The History against the Pagans by Paulus Orosius; Gildas's On the Ruin of Britain; natural history selections from Isidore of Seville and Pliny; selections from the Germania of Tacitus and the History of the Franks by Gregory of Tours; Liber Monstrorum, Beowulf, Wonders of the East, and The Letter of Alexander to Aristotle; Asser's Life of King Alfred; the vitae of Sts. Cuthbert, Wilfrid, and Ceolfrith; the Anglo-Saxon Chronicle; selections from the Regularis Concordia and homilies and sermons of Ælfric of Eynsham and Wulfstan of York; and the Bayeux Tapestry. In addition, we will close the course with The Devil's Historians, a recent book on the use and abuse of classical and medieval history in current political and cultural discourse.
ENGL 3311 British Victorian Literature: The Weird Victorian Period
Dr. Bruce Clarke
Tuesdays, 6:00 - 8:50 PM
Onsite CRN: 57459
In England, during the long life of Queen Victoria (1819-1901), the social stresses of industrial modernization, colonialism, imperialism, and scientific developments such as the theory of evolution threw many peculiar shadows over the literature of the time. The British literary works we will read this semester capture a number of these shadier hues. A misunderstood monster pieced together from cadavers and imbued with life. A doomed romance with a dark lover of obscure origins. An explorer who discovers an advanced civilization beneath the surface of the Earth. A scientist who fatally transforms himself into a murderous hedonist. Another scientist who visits the far future and comes back to his present day with a mysterious flower. Still another scientist who hunts vampires through hypnosis. Invading Martians that land in the suburbs of London with death rays. While filling in a picture of the wider national culture producing these weird tales of the fantastic, wondrous, and horrendous, through an introduction to narrative theory we will concentrate in particular on what makes all of these stories tick as works of literature.
ENGL 3313 Film & Media Studies Topics: Blockbusters or Bust!
Dr. Scott Baugh
Tuesday & Thursdays, 2:00 - 3:20 PM
Onsite CRN: 57536
blockbuster (noun): a mainstream movie with big stars, expensive budgets, and notable extravagance; a popular, immense, and highly successful thing
Taking as our cue several notable changes to the movie industry since the 1970s and the 'rise of blockbusters,' we will consider and discuss a range of mainstream, independent, and experimental films and media, and we will focus on reading them. In several of the Hollywood standards, we find the conventional—predictable, reiterative, new but strangely already familiar, sometimes surprising and spectacular, yet resoundingly affirmative. This course will use questions surrounding 'industrial location,' narrative, genre, and aesthetics in order to offer an introduction to undergraduate film/media studies and reading movies.
Starting with Jaws, Star Wars, Pulp Fiction, Avatar, and Titanic, our movies likely will also include Black Panther, Superman, Tomb Raider, Raiders of the Lost Ark,The Lion King, Toy Story, Nomadland, Nostalghia, Y Tu Mamá También, Masculine Feminine, Crash, Gravity, 1917, Inception, Interstellar, Jurassic Park, Coco, Ready Player One, Encanto, Scott Pilgrim, Frozen, Her, The Revenant; we will consider franchises like the Harry Potter, Lord of the Rings, and Marvel series. And more coming attractions!
ENGL 3324 Ninetheenth-Century American Literature: Bootstrappers and Born Losers
Dr. Elissa Zellinger
Wednesdays, 6:00 - 8:50 PM
Online CRN: 57536
In this course we will explore American literature 1800 to 1900, a period of massive change in the United States. In order to focus our examination, we will investigate the supposed relationship between hard work and success in American culture. Do self-reliance and a good work ethic necessary meet with achievement in the U.S.? Are some people born to lose, and is it their fault? In addition, we will compare experiences of prosperity and ruin from our selected readings with our current moment.
ENGL 3338 Global South Literatures
Dr. Nesrine Chahine
Wednesdays, 6:00 - 8:50 PM
Onsite CRN: 66340; Online CRN: 66341
In this course we examine literary and cultural works that deal with the Global South, broadly understood as a constellation of neocolonial sites marked by political and economic inequality. We explore some of the shared problems across these spaces and attend to the ways that the texts of the Global South speak to one another by focusing on styles and genres ranging from social realism to magical realism and the dictator novel. Possible readings include works by Palestinian poet Mahmoud Darwish, Egyptian novelist and short story writer Naguib Mahfouz, Nigerian author Chinua Achebe, Colombian novelist Gabriel Garcia Marquez, British-Pakistani writer Mohammed Hanif, and American filmmaker Stephanie Black. This course satisfies the multicultural requirement.
ENGL 3339 Sexuality and Literature: Narrating Sexual Liberation
Dr. Kanika Batra
Tuesdays & Thursdays, 3:30 - 4:50 PM
Onsite CRN: 66345; Online CRN: 66346
Michel Foucault's claim about the proliferation of discourse on sexuality in Victorian England is equally applicable to globalized world we inhabit at the beginning of the twenty-first century. The increased acceptability of representations of diverse sexualities in literature, culture, and society have led to a conservative backlash including charges of glamorizing 'sinful' and 'unnatural' desires. Such reactions attempt to diminish the long, arduous decades of social and cultural activism supported by literature that created the conditions for public discussions of sexuality.
Our focus in this course will be on queer discourse through a selection of texts –theoretical, literary, filmic -- to examine LGBTQIA studies from the late 1970s since the publication of Foucault's seminal History of Sexuality, Volume 1 to the present moment. One of the central concerns governing our enquiry will be the relationship between the literary and the social. We will read gay and lesbian literature from the US, U.K. and Africa to discuss the emergence of the category 'queer' as inclusive of gay, lesbian, bisexual, and transgender concerns. The final section of the course will focus on modes of analysis that point to the exclusions in queer activism and theory and call for coalitions across race, class, sexual and geographical differences.
ENGL 3350 Book History and Digital Humanities
Dr. Marta Kvande
Mondays & Wednesdays, 11:00 - 12:20 PM
Onsite CRN: 60692
Have you ever judged a book by its cover? It's okay, we all do it! In this course, we will actively learn why and how it might be valuable and interesting to judge books by their covers, pages, and typefaces, as well as how these material facts fit into the larger history of how humans make and use texts. We'll begin with an overview of material text production across history and cultures, examining early writing and publishing technologies. We'll move through the transition from scribal to print cultures and the hand press period, through the nineteenth-century industrialization of print, and end with digital texts and the internet. Students learn about the relationships between texts and their material embodiments, from stone to screen, papyrus to paper, codex to Kindle. A primary principle of this course will also be learning by doing in a hands-on way. The course is the foundational course in the undergraduate minor in Book History and Digital Humanities.
ENGL 3351 Creative Writing: Poetry
Dr. William Wenthe
Tuesdays & Thursdays, 9:30 - 10:50 AM
Onsite CRN: 60698
To take this class, you must have completed two sophomore English courses or, if English is not your major, the English requirements as specified in your major. It is not necessary to have studied poetry. It is necessary that you want to study poetry seriously: successful poetry writing means successful reading of other poets. We will do both in this course.
The classroom work will consist of intensive discussion of our own and others' poetry. As a whole, this course will require a steady commitment; for in addition to preparing for each class, you will also be writing your own poems, on your own time. The bulk of your grade will depend on how well you apply the skills learned in class to your own writing outside of class. Of course I will be available to guide you in all phases. You will be required to complete a series of poetry exercises and short (one-page) informal essays that I call "response papers," to write original poems, and discuss poems—including your own—in class. Each student will create a final portfolio, which will include seven original poems, and a 4-5 page statement describing what you learned this semester, and how. The process of writing and revision must be carried on at your own initiative, outside of class; the writing process must be consistent through the semester. The attendance policy is very strict. It begins from the first day of registration.
ENGL 3362 Rhetorical Criticism
Dr. Lisa Phillips
Mondays & Wednesdays, 10:00 - 11:20 AM
Onsite CRN: 64908; Online CRN: 64907D
Remember when you were a kid and you and your best friend argued about what she said to you earlier that day? You'd say, "I know what I heard," placing complete trust in both your sense of hearing and your ability to remember. Your friend would say, "Well, I know what I said, placing complete trust in her own ability to both remember what she said and use language to say what she meant.
Remember the faith you had in the truth your own senses reflected to you? When did that change? Or does it remain?
The work of the senses is rhetorical. What you see is what you've been persuaded is the right thing to see. What you hear, what you are able to hear, is what you've been persuaded is the right thing to hear.
The work of our sense perceptions are also culturally and ideologically informed. What looks, sounds, smells, tastes, or feels good to you might be repugnant to someone else.
The course interrogates the trust we hold in our senses in response to the course's driving questions: How do we work to persuade the senses? How do our senses persuade us? What is the relationship between "truth" and the senses? Fact and the senses? Culture and the senses? Data and the senses? The environment and the senses?
We conceptualize sense as meaning making when we say things like, "He has no common sense," or "She's not making sense." We call the deaths associated with COVID-19 "senseless," and we wonder about those we perceive to, quite bluntly, have "no sense." How, then, do we make meaning with our senses?
Together, we'll explore how and why the rhetorics of the senses—how we talk about them, how we conceptualize them, and how we represent them—persuade us to maintain an assortment of beliefs that are steeped in cultural ideology as we examine how such rhetorics provide embodied metaphors for everything from knowing (knowing-as-seeing) to characterizing something negative. (E.g., That place stinks.)
Required text: Heinrichs, Jay. (2020). Thank you for arguing. New York: Crown. ISBN: 978-0593237380
Other materials and media on the senses will be available in Blackboard.
ENGL 3365 Professional Report Writing
Dr. TJ Gieger
Tuesdays & Thursdays, 11:00 - 12:20 PM
Online CRN: 62304D
This course focuses on specialized knowledge about writing appropriate for advanced students preparing to enter the professions, knowledge that enables your participation in a range of knowledge work situations. Institutions and research projects live through flows of knowledge, flows frequently facilitated through writing. Those who can assess, join, and change those flows are professional and technical communicators. This course encourages you to use writing to identify and conduct inquiries, report inquiry results, and argue for actions based on findings and analysis. Writing is hard work, and this course aims to helps students do it with thoughtfulness and with power.
ENGL 3365 Professional Report Writing
Dr. Beau Pihlaja
Tuesdays & Thursdays, 9:30 - 10:50 AM
Online CRN: 62670D
Professional Report Writing is an opportunity to prepare for the kinds of writing you will do in your future work, whether in the private or public sector, in for-profit or non-profit ventures. While some forms of reporting are standardized in an industry or field, reporting practices can vary significantly and change over time.
Our course will explore specific genres and conventions for report writing, but more importantly will encourage you as writers to think "rhetorically" about the reporting you do. This means that, as you write, you will need to think about the goals and objectives of your reporting, the audience for your writing, their expectations for your writing, and so on.
In our course, we will practice asking these questions as we learn to write various kinds of reports. The course will also require you to consider the research process you use as you write reports, the kinds of sources you use, as well as how you use information to make a report. We will consider design questions, how to format reports to be maximally effective. Finally, we will practice developing digital presentations on report material. Throughout we will consider the larger socio-cultural, political, and ethical concerns that confront us as we write reports in professional settings.
ENGL 3365 Professional Report Writing
Dr. David Roach
Mondays & Wednesdays, 2:00 - 3:20 PM
Onsite CRN: 31714
The course is purposed to inform and develop student skills in preparing basic types of professional writing in workplace contexts (e.g., emails, texts, memos, letters, formal informative reports, basic instruction and procedure documents, proposal documents, etc.). The course addresses basic rhetorical principles and explores types of documents most commonly prepared in the workplace. Attention is directed toward analysis of audience and context, professional writing styles, document design, digital graphics, and professional document production.
ENGL 3369 Information Design
Dr. Jason Tham
Tuesdays & Thursdays, 12:30 - 1:50 PM
Onsite CRN: 62309; Online CRN: 52487D
Want to create visually attractive and appealing products but don't want to watch hours of tutorials? Want to know why some designs work and others don't? Take this non-designer's design course! You will learn how to use Adobe InDesign and other tools to create professional-grade communication products.
This course covers principles of visual design to help designers effectively organize and present information across interfaces, such as print, mobile devices, and conventional websites. Students will learn strategies to create user-friendly visual communication, including key lessons in typography, information architecture, layout, color, and more. Students will explore issues that arise in new device contexts, such as mobile applications and responsive interfaces. Students will apply these design principles across different industries, including academic, scientific, technological, and general business contexts. Major assignments include infographics, posters, and a design-related research project.
ENGL 3373 How Syntax Works
Dr. Min Joo Kim
Tuesdays & Thursdays, 2:00 - 3:20 PM
Onsite CRN: TBD; Online CRN: TBD
Did you grow up learning English or taking English classes, wondering why the grammar of English works the way it does? Also, did you ever wonder why we shouldn't end our sentences with prepositions but we always do? If so, this course will be perfect for you! This course provides an overview of the structure and usage of present-day American English. The material covered will equip the students with a basic knowledge of the form and function of what is known as Standard American English. It will be useful and relevant to anyone interested in English grammar and linguistics but in particular to future English teachers at all levels, and those who want to teach ESL either in the US or abroad. Topics include but are not limited to: (i) prescriptive vs. descriptive approaches to grammar; (ii) syntactic categories (i.e., what are traditionally known as parts of speech); (iii) the internal structure of various types of phrases; (iv) the underlying principles of human language; (v) Tense/Aspect/Mood of present-day English; (vi) dialectal variation in English syntax; and (vii) grammaticalization and language change.
Note: This course fulfills Linguistics Minor and CogSci Minor.
ENGL 3381 Literature of the Fantastic: The Ideal, the Weird, and the Surreal
Dr. Roger McNamara
Mondays & Wednesdays, 1:00 - 2:20 PM
Onsite CRN: 66335
This course runs the gamut of the fantastic by looking at the diversity of world views and visions that make up this universe. Thus, we'll examine the idealized portrayals of friendship, the importance of the quest, and the religious elements in J. R.R. Tolkien's Lord of the Rings; the cryptic literary and pop cultural references that shape Neil Gaiman's Sandman graphic novels; the Marxist vision of China Miévlle's Perdido Street Station, and finally the disturbing and dark fantastic visions of H. P. Lovecraft in his short stories.
Since many of the texts have been made into films or TV series, I expect you to also watch them for our class.
Potential Texts (will be finalized soon):
J. R. R. Tolkien Lord of the Rings: Fellowship of the Ring
Neil Gaiman: Sandman, Volumes 1 and 2
China Miéville Perdido Street Station or The Scar
H. P. Lovecraft: Tales of Horror
ENGL 3387 Multicultural Literature: Multiethnic Speculative Literature
Dr. Cordelia Barrera
Mondays & Wednesdays, 11:00 - 12:20 PM
Onsite CRN: 62359
In this class, students will explore the dimensions of different genres that often overlap but fall under the umbrella term "speculative fiction." These genres include science fiction, utopian and dystopian fictions, horror and gothic forms, and magical realism. Because this class centers on works of speculative fiction by US multiethnic and multicultural authors, the texts we study are associated with movements for social, political and environmental justice. Some questions that will form our discussions include: How do multiethnic authors create meaning from alternative narratives of "belonging" in the US? How are ideas about race, ethnicity, class, and gender conceived within speculative forms, and to what ends? How do multiethnic artists challenge and reimagine genres to critique contemporary ideas about technology, indigeneity, and identity and how can these ideas help us to find our own unique voices? This course fulfills the TTU multicultural requirement.
ENGL 3388 Film Genres: Star Wars and Media Culture
Dr. Allison Whitney
Thursdays, 6:00 - 8:50 PM
Onsite CRN: 32229
This course will offer a survey of methods and issues in media studies using the Star Wars franchise as the central object of study. Students will draw upon over four decades of Star Wars transmedia texts to learn approaches to textual analysis, sound studies, adaptation, film music, media archaeology, material culture and ephemera, industrial history, and fan culture. In addition to the Star Wars films, students will study radio plays, comic books, toys and games, actors' star personae, costume and production design, and primary sources such as industrial patents and oral histories.
ENGL 4301 Studies in Selected Authors: Jane Austen and Mary Shelley
Dr. Marjean Purinton
Mondays & Wednesdays, 9:00 - 10:20 AM
Onsite CRN: 66331
Jane Austen and Mary Shelley were shaped by similar cultural and gender restrictions, and both responded to those strictures in unconventional ways. In this course, we will examine the fascinating lives and literature of these two remarkable women. We will explore the ways their writings engaged with the revolutionary and gender politics of the Romantic age. Our learning activities will include primary-based essays, secondary-source activities, a final critical essay, and discussions informed by feminist pedagogy.
ENGL 4311 Studies in Poetry - The Aubade: Poems to the Dawn
Dr. Ryan Hackenbracht
Mondays & Wednesdays, 11:00 - 12:20 PM
Onsite CRN: 62350; Online CRN: 66334
"Poems to the Dawn"—the genre conjures up scenes of secret rites and mythic lore, of longing and loss. From its origins in medieval France to Chaucer's Troilus and Criseyde, and from the erotics of John Donne to the Modernist flippancy of Philip Larkin, aubades have fired the Western literary imagination with visions of faith, rebirth, love, and lust. Over the course of the semester, we will study the history of this poetic form and learn how it works. Ultimately, this seminar contends, aubades transform pain and sorrow into a hope for sublimity—for something greater than the self, which overpowers the senses or transcends the present. Once only imagined, that sublime "something" is just now peeking into view with the sun's first golden rays.
ENGL 4321 Studies in Literary Topics: The Empire Writes Back!
Dr. Roger McNamara
Mondays & Wednesdays, 3:00 - 4:20 PM
Onsite CRN: 62360; Online CRN: 61894
Colonialism and empire are ancient phenomena, going at least as far back as the ancient Greeks, and have existed across the world—in Africa, the Americas, Asia, and Europe. However, modern European colonialism is unique in that it impacted the whole globe and that it reshaped the political, economic, and cultural aspects of much of people across the world. In short, one cannot make sense of our contemporary moment without understanding the complicated impact European colonization has had on us.
This course examines how writers from the colonies and independent nation-states were deeply influenced by British colonial rule and culture. In order to understand the richness of these responses, we will first need to explore the British and European literature that these postcolonial writers are influenced by and that they are responding to. While some of these responses are extremely critical of British representations of the non-European other, other responses are highly ambivalent, and still others embrace their colonial heritage. To this effect, this course will pair 2-3 European authors with 3-4 postcolonial authors who respond to them.
Potential texts that we'll be reading:
The Caribbean:
Wide Sargasso Sea by Jean Rhys (responding to Jane Eyre by Charlotte Bronte)
The Tempest by Aimee Cesar (responding to The Tempest by William Shakespeare)
Africa:
Foe by J. M. Coetzee ((responding to Robinson Crusoe by Daniel Defoe)
South Asia:
Gora by Rabindranath Tagore (responding to Kim by Rudyard Kipling)
The English Patient by Michael Ondaatje (responding to Kim by Rudyard Kipling)
ENGL 4351 Advanced Creative Writing: Poetry
Dr. John Poch
Tuesdays & Thursdays, 11:00 - 12:20 PM
Onsite CRN: 57465; Online CRN: 57934
Every good poem has a multiplicity of meaning that complicates the way we understand things—through metaphor, rhyme, syntax, grammar, allusion, alliteration, assonance, hyperbole, diction, rhythm & meter, and a host of other tools and techniques. A poem is a language machine made up of a combination, a sum of these parts working in harmony. We will write poems by modeling on successful poems written before us. Through experiencing the beauty and complexity of language of poetry, you will not only better appreciate the world around you, but you will learn to read and write more clearly and succinctly in order to succeed in any field of study. Since this is a capstone class, we will aim to write publishable poems and send these poems out into the world to find some good homes.
To apply to take this class, please send Dr. Poch a sample of 2 of your best poems in one Word file.
ENGL 4360 Studies in Composition: Exploring Literacies
Dr. Jennifer Nish
Mondays & Wednesdays, 4:00 – 5:20 PM
Onsite CRN: 62312; Online CRN: 62311D
"Literacy practices are almost always fully integrated with, interwoven into, constituted part of, the very texture of wider practices that involve talk, interaction, values, and beliefs . . . You can no more cut the literacy out of the overall social practice, or cut away the non-literacy parts from the literacy parts of the overall practice, than you can subtract the white squares from a chessboard and still have a chessboard." James Paul Gee, Social Linguistics and Literacies, p. 45
In this class, we will explore a concept that is especially important to composition studies: literacy. Through our readings, discussions, and assignments, we will explore what literacy is, how it works, and why it matters.
Although some people use "literacy" to refer to an individual person's ability to read and write, we will use a broader definition of literacy in this course. We will discover that it's not so easy to define literacy as the ability to translate letters on a page into symbols and sounds, and vice versa. Literacy is complex and involves many different practices that we use to understand the world and our place in it.
There are many types of literacy used in various contexts. Many different forms of literacy education take place outside the classroom through families, communities, and workplaces. Over the course of the semester, we will explore community literacies through course readings and your own research on communities you belong to.
Finally, we will talk about why literacy matters. Throughout the course, you will read about the ways that literacy practices are shaped by values, beliefs, and norms. Some language practices are praised and encouraged, while others are devalued. Our ideas about good and bad uses of language shape and are shaped by the ways that our societies and communities are structured. These ideas about literacy, and particularly about the value of different language and literacy practices, affect people's opportunities in life and their engagement with the world around them.
ENGL 4367 Developing Instructional Materials
Dr. Rich Rice
Tuesdays & Thursdays, 11:00 – 12:20 PM
Onsite CRN: 62314; Online CRN: 62313D
Technical communicators and educators create instructional materials to communicate technical guidance and instruction sets to be delivered in online, onside, and blended modalities. Developing clear and useable instructions requires careful consideration of tasks, organization, visual design, and wording. In this class we develop, compose, test, and revise instructional materials, such as class project instructions, installation guides, assembly instructions, how-to guides, video walkthroughs, and troubleshooting guides. The class requires creative, active engagement, close analysis of tasks, audience-use analysis, usability-testing, and visual design through iterative composing processes.