Social Justice Advocates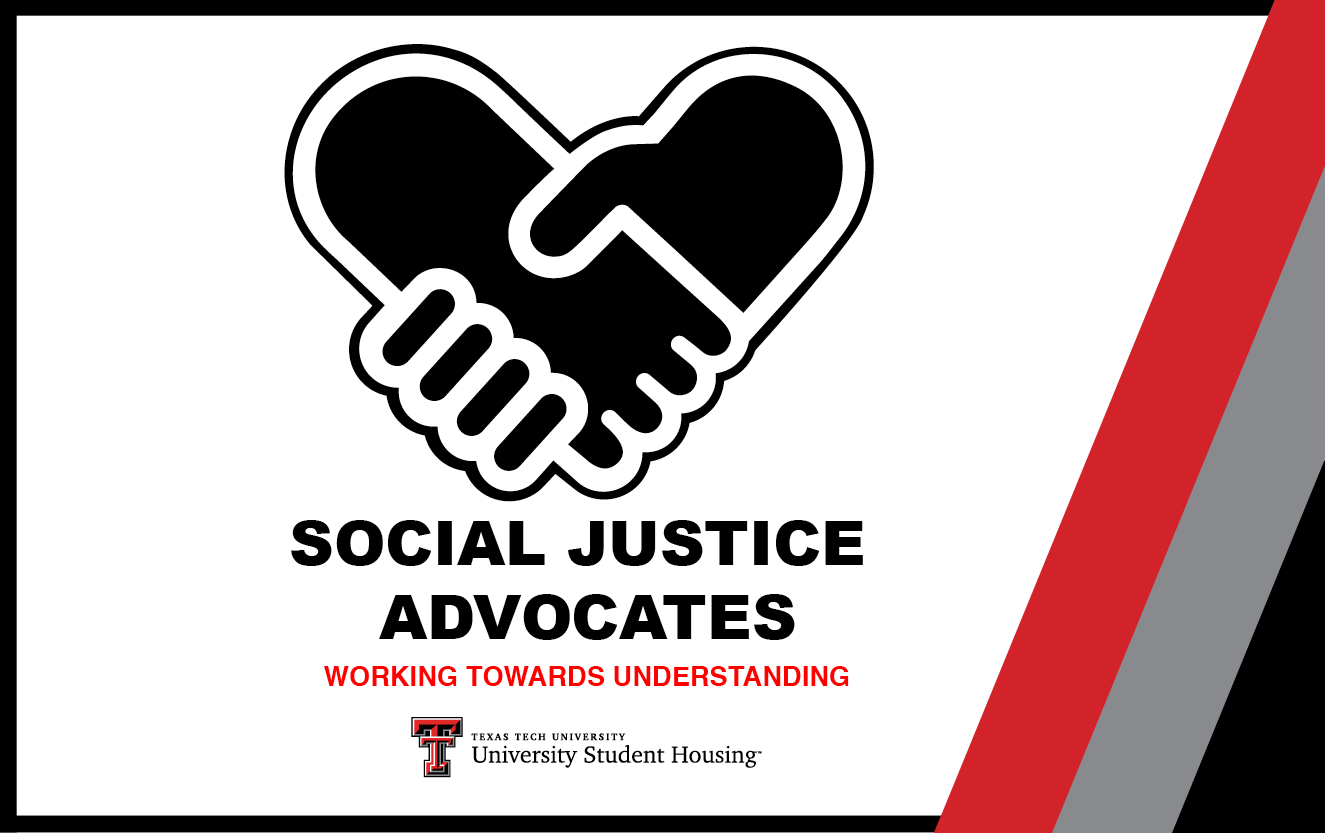 Social Justice Advocates play an important role in ensuring that Tech's residential students live in a welcoming and inclusive environment.
Social Justice Advocate Team
Social Justice Advocates has primary responsibilities in providing leadership and advocacy in the promotion of diversity, multiculturalism, social identity, and social justice within the residential communities at Texas Tech. Social Justice Advocates come from different backgrounds, see things differently and have their own opinions but they share one common goal: to help create and maintain inclusive spaces in which members of the Tech community can share their rich and varied experiences, beliefs and fears to better understand, acknowledge, protect and appreciate all perspectives.
Become a SJA
The Social Justice Advocate (SJA) position is a great opportunity to increase your skills and knowledge in advocacy, inclusion, program development, common ground initiatives, and other transferable skills that will be beneficial to you in any career path. Those interested in applying should hold intersectionality as the center for their approach to student engagement and programmatic initiatives; and, be able to effectively interact with a diverse and dynamic population with a high level of integrity and cultural awareness while promoting diversity and inclusion.
Connect With Us!
SJA Office: Leadership Development Center, Office 208 (2nd floor)

Email: housing.socialjusticeadvocates@ttu.edu

To request a program from the Social Justice Advocates, please send us an email.
Quick Links
About Us
Leadership
Programming and Outreach
Student Leadership and Involvement
Student Organizations
University Student Housing
Address

Wiggins Complex, 3211 18th St., Box 41141, Lubbock, TX 79409

Email

housing@ttu.edu