Mission
The Office of Outreach and Engagement strengthens Texas Tech's ability to achieve excellence in Outreach and Engaged Scholarship by serving as a catalyst, collaborator, and connector. We promote and support faculty, staff, and student engagement with communities by creating connections between scholarly pursuits and community needs, fostering mutually beneficial partnerships between the university and the community, and communicating best practices in Outreach and Engaged Scholarship.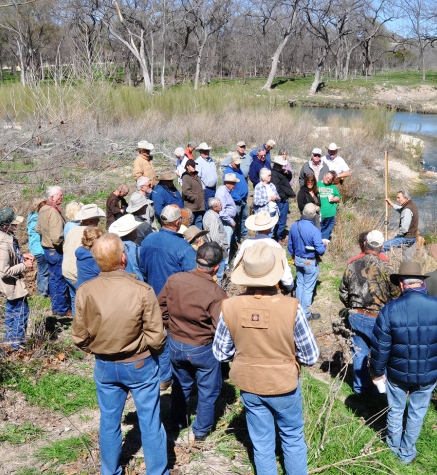 We support Texas Tech's Strategic Priority, "Transform lives and communities through strategic Outreach and Engaged scholarship."
Texas Tech University: A Foundation for The Next Century in the Following Ways…
Providing infrastructure to guide, coordinate, and supporting faculty, staff, and student outreach and engaged scholarship.
Enhancing communications about TTU's outreach and engaged scholarship activities and their impacts on local, national, and international communities.
Increasing faculty, staff, and students' understanding of outreach and engaged scholarship and its value to campus and communities.
Promoting the integration of engaged scholarship practices in teaching, research/creative activity, and service.
Fostering outreach and engaged scholarship proficiencies in faculty, staff, and students by providing professional development programs and offering web-based resources and tools.
Cultivating and maintaining reciprocal partnerships with external stakeholders (business/industry, non-profit organizations, government, K-12 schools, 2- and 4-year institutions, alumni)
Providing recognitions and incentives for promising practices and excellence in outreach and engaged scholarship.
Leading campus and community councils and networks to integrate and promote the exchange of mutually beneficial knowledge, skills, and resources.
Identifying external funding streams to support and sustain outreach and engaged scholarship.
Outreach & Engagement
Address

Texas Tech University | Drane Hall | Box 41047

Phone

806-742-2392