GWC Student Assistants
Layla
Layla is originally from Chicago, Illinois and is studying in the social work undergraduate department at Texas Tech University. She is minoring in legal studies and is involved in Delta Kappa Delta, a service-based sorority that focuses on child abuse prevention and awareness.
Rachael
My name is Rachael, and I am a second-year student here at Tech. I am majoring in kinesiology and double minoring in general business and women's and gender studies! I plan on attending chiropractic school after graduating from Texas Tech. This is my second year here at the Graduate Writing Center as a student assistant and I love getting to meet our clients! A fun fact about me is that I love reading, especially fantasy books!
Parker
Parker is a second year mechanical engineering student from Houston, Texas. He enjoys watching sci-fi movies, tinkering, and hanging out with friends. He spends most of his time outside of work and school working on the 2022-2023 Red Raider Racing team Formula SAE car.
Sophia
Sophia's hometown is Dallas. She is a second-year college student at Texas Tech, studying business management. This is her first year working as a student assistant the Graduate Writing Center. She is part of StuMO and Kappa Alpha Theta, where she enjoys meeting new people and building friendships.
Lauren
Lauren is a first-year student at Texas Tech and is studying biology as well as chemistry and Spanish. She has also been skiing for 13 years!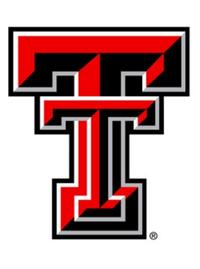 Sarah
Sarah is a first-year accounting student from Olney, Texas. She is involved in the Alpha Omega Epsilon sorority, which supports underrepresented genders in STEM. She loves to read, play sports, and meet new people!
More Writing Center Staff
Writing Centers of Texas Tech