The Rawls College of Business recently held its 30th Annual Dallas Scholarship Event on Thursday, April 3, with great success, as it raised over $250,000.
Rawls alumni Texas Tech head football coach Kliff Kingsbury and country music singer Pat Green headlined the event at The Rustic, a restaurant co-owned by Green. The event hosted 900 alumni and friends of Rawls.
The Rawls College Dallas Scholarship Event series began in 1984 as a way for the Rawls College to both connect with alumni and help raise money for student scholarships to continually produce ethical and innovative leaders from the college.
The Rawls College would also like to extend thanks to the 2014 Dallas Scholarship Planning Committee, which includes: committee Chairman Kind Scovell, Heath Cheek, Sharon Ellis, Dustin Elo, Mike Gayler, Ben Jackson, Philip Lang, Jeff Lawlis, Nathan Nash, Brent Raindl, Jason Scott, Jim Skinner, David Thomas and Dory Wiley.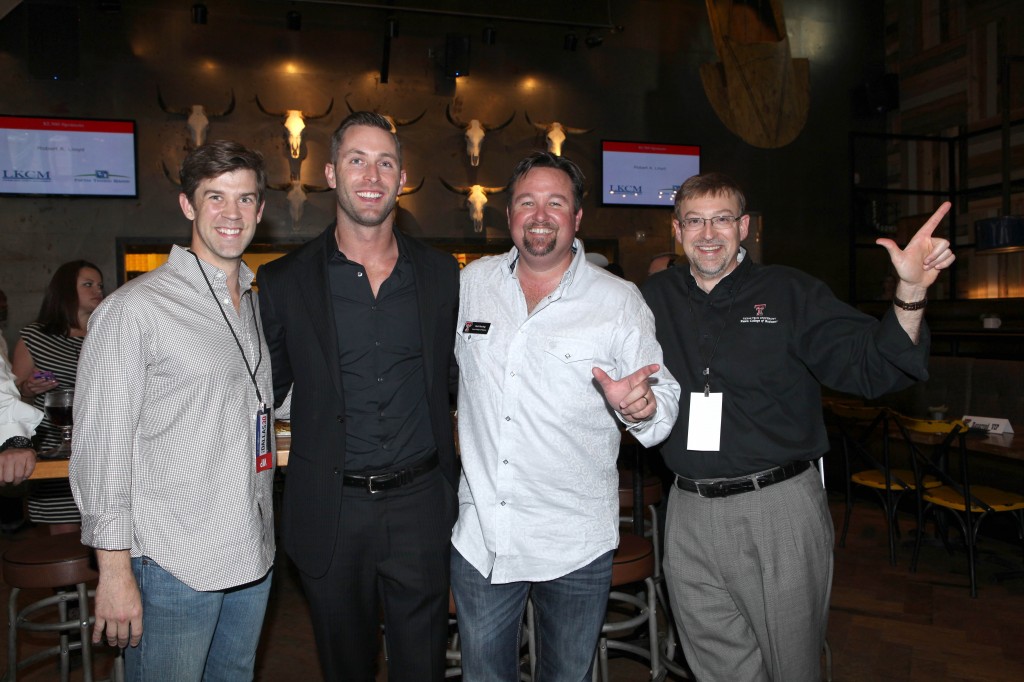 For additional photos of the event, visit the Rawls College FlickR account.
This supports the efforts outlined in the Rawls College of Business Strategic Plan. Learn more about the
LEADER 2020 Strategic Plan
and follow our progress on Twitter at
#RawlsLeads
.