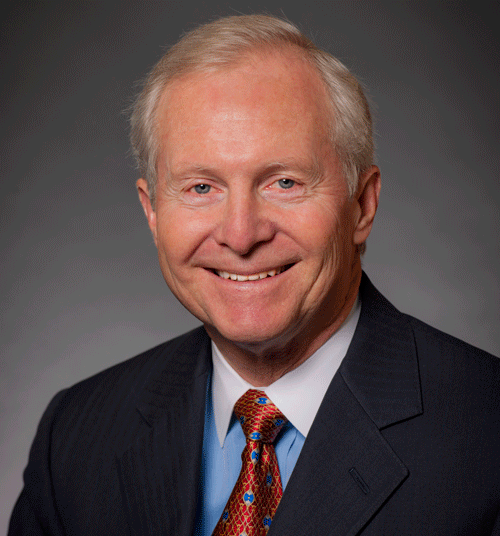 Texas Tech University alumnus and former Board of Regents member John Walker recently donated $400,000 to establish the John B. Walker Professorship in the Rawls College of Business. The Professorship will be granted to a Rawls College faculty member who participates in cutting-edge research and supports professional development.
"This Professorship will help the Rawls College recruit and retain great professors, who will, in turn, attract great students," Walker said. "Education is one of the most powerful things in the world, and I'm fortunate to have the ability to help make an impact."
Walker, who is the Chief Executive Officer of EnerVest, Ltd., received his bachelor's degree in Finance from Texas Tech in 1968, where he graduated Cum Laude. He served three years on the Board of Regents after he was appointed by former Gov. Rick Perry on Jan. 24, 2012. In addition to his time on the Board of Regents, he has served as an emeritus member of the Rawls College's advisory board. Walker has a lifelong commitment to learning, and the newly established Professorship will help ensure continued student success.
"John Walker's beliefs are reflective of those we instill in our students: hard work, integrity and humility. He is the model of what all Rawls students should strive to be, and this Professorship is another example of his dedication to our college and Texas Tech University as a whole," Rawls College Dean Lance Nail said.
Walker also displayed his commitment to the Rawls College and student growth by serving as the guest speaker at the Rawls Business Leadership Program's 2015 kick-off luncheon. Throughout his presentation, Walker detailed his path to success, shared business advice, and encouraged students to have a plan for life, which will help them achieve their goals.
For more photos from the RBLP kick-off luncheon, visit the Rawls College's Flickr account.
This supports the efforts outlined in the Rawls College of Business Strategic Plan. Learn more about the
LEADER 2020 Strategic Plan
and follow our progress on Twitter at
#RawlsLeads
.