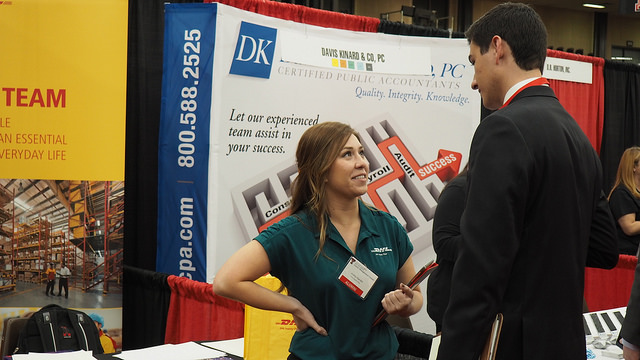 On October 12, the Rawls College hosted its semiannual Career Expo at the Lubbock Memorial Civic Center. The Expo provides a chance for students and recruiters to interact and discuss career options in different industries. At the Fall 2016 event, over 1,800 students attended and had the opportunity to meet representatives from 132 companies. Exhibitors provided insight about their company and industry to interested students. Additionally, the Expo gave industry professionals the chance to recruit top level business students. The next Career Expo will be held during the spring semester.
To view more photos from the Fall 2016 Career Expo, please visit the Rawls College's Flickr account.
This supports the efforts outlined in the Rawls College of Business Strategic Plan. Learn more about the
LEADER 2020 Strategic Plan
and follow our progress on Twitter at
#RawlsLeads
.