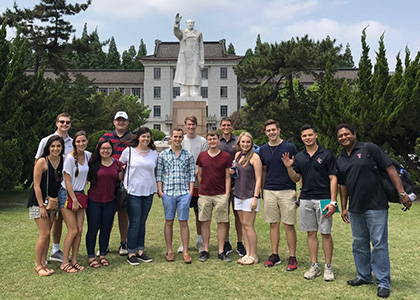 Rawls College Business Leadership Program (RBLP) students have created a blog to document their experiences while visiting Shangai and Bejing. To read about their adventures, visit their blog.
This supports the efforts outlined in the Rawls College of Business Strategic Plan. Learn more about the
LEADER 2020 Strategic Plan
and follow our progress on Twitter at
#RawlsLeads
.