In Memoriam
Rodica Gelca
Dr. Rodica Gelca passed away in a tragic accident March 27. Dr. Gelca came to Texas Tech from Romania to do a Ph.D. in Environmental Toxicology.
After graduating in 2009, she accepted a postdoctoral research fellowship with the Climate Science Center, where she conducted ground-breaking research on the intersection between climate change and water quality in reservoirs in Texas, studying observed climate trends and their connection to water quality and golden algae blooms.
She also worked on climate impact assessments for the state of Delaware and the city of Austin, and her currently analysis of streamflow projections for key watersheds in central Texas will be continued by her co-authors and published later this year.
She was a research faculty member of the Climate Science Center and an instructor in the Department of Mathematics and Statistics. You can learn more about Dr. Gelca and her contributions to Texas Tech and the Climate Science Center here.
Robert J. Baker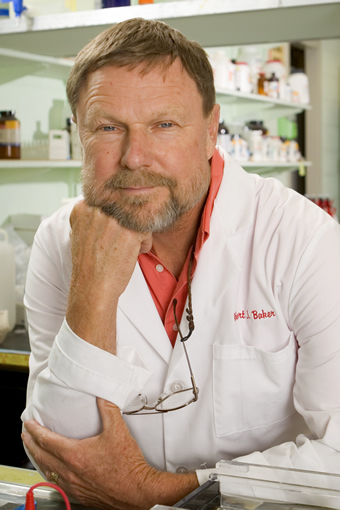 Dr. Robert J. Baker, retired Horn Professor and founder of the Natural Science Research Laboratory (NSRL) at the Museum of Texas Tech University, passed away March 30.
Dr. Baker joined the Texas Tech faculty in 1967, where he spent 48 years in the Department of Biological Sciences. He was named as the first director of the NSRL in 1976 and held that position until he retired in 2015. He was recognized as a distinguished teacher and research scientist by Texas Tech and several professional scientific organizations. In 1979, he was named a Paul Whitfield Horn Professor, the university's highest honor for a faculty member.
His primary research interests focused on determining the biological effects of living in the highly polluted environment generated by the meltdown of the Chornobyl Nuclear Plant and the study of the American Leaf-Nosed bats, family Phyllostomidae.
Dr. Baker was active in many scientific societies, including serving as president of the American Society of Mammalogists, Southwestern Association of Naturalists, and Texas Society of Mammalogists. He was known nationally and internationally for his scholarship, research productivity, and education of graduate and undergraduate students.
Discoveries
Address

Texas Tech University, 2500 Broadway, Box 41075 Lubbock, TX 79409

Phone

806.742.3905