Field School in Maya Archaeology
Study Abroad at Chan Chich, Belize: 2019 Season
Contact Dr. Brett A. Houk if you have any questions about the field school.
Updated February 4, 2019
Welcome to the homepage for Texas Tech University's Field School in Maya Archaeology (FSMA) Study Abroad program. The FSMA is part of the Chan Chich Archaeological Project, under the direction of Dr. Brett A. Houk of the Department of Sociology, Anthropology, and Social Work at Texas Tech.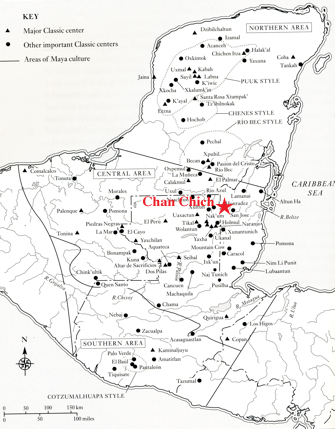 Quick Links
Application Form for TTU Students
Application Form for non-TTU Students
Chan Chich, "It's Better Here"
The field school will take place at the ancient Maya site of Chan Chich, Belize, in Central America. Chan Chich is tucked away in the jungles of northwestern Belize and is home to Chan Chich Lodge, a beautiful jungle lodge built in the main plaza of the site. Belize is an English speaking country with a stable government. It is easily reached from Texas on flights going through Dallas and Houston. The field school is conducted in association with the Chan Chich Archaeological Project. We have exciting plans for the 2019 season, and the experience is open to students at Texas Tech and elsewhere.
What is a Field School?
An archaeological field school is an intensive introduction to archaeological methods. Students learn how to excavate, how to draw maps and profiles, how to record archaeological data (using the CCAP's iPad-based digital data collection system), and how to process and analyze the artifacts found during excavations. Therefore, although students are learning by doing, they are also contributing directly to ongoing research on the ancient Maya.
The Facilities: Chan Chich Lodge
The field school is based at Chan Chich Lodge, which is located in the main plaza of the site. This makes getting to the field rather easy! Our project will be housed in cabanas at the lodge. The thatch-roofed cabanas will be fitted with bunk beds, and they have 24-hour electricity, ceiling fans, and private bathrooms with hot water. Up to 5 students will share a cabana; the exact number will depend on the numbers of men and women who are accepted to the program. We will be served our meals in the lodge's restaurant. The lodge has wireless internet in the restaurant and bar, cell phone coverage, and a screened-in swimming pool with hot tub.


Who Can Participate?
The field school is open to college students who have completed one year of course work and have at least a 2.5 GPA, regardless of major. Space is limited to 13 students. The slots will be assigned to the most qualified students, but applying early will improve your chances of being accepted to the program because applications will be processed in two batches. Getting your application in early helps your chances of getting a slot tremendously.
Students must be physically capable of excavating and hiking in order to participate on the field school. Excavating entails lifting up to 25 pounds, swinging a pick, and using a shovel, in addition to more detailed work using a trowel and paint brush.
About the Field School
The field school is 28-nights long. Students can earn up to 6 hours of academic credit by taking a 6-hour course called Field Archaeology (ANTH 4642). You may download the course syllabus here.
When is the Program?
May 23 to June 20, 2019.


How Much?
The estimated 2019 costs for new students are:
Tuition*: ~$2,000 for 6 hours.
Program Fee: $2,800
Airfare: ~$500
Insurance: ~$40
Study Abroad Application Fee: $200
Spending Money (CASH): $300
*Tuition estimate is for in-state tuition and fees at Texas Tech University. All students at universities in Texas are required to register for credit at Texas Tech. Students from other universities should see the information packet for additional information on credit.
How to Apply and Deadlines
Note that the application deadline for 2019 has passed, and the program is full. If you are interested in submitting a waitlist application, please email Dr. Houk.
There is a two-part application process for the field school. First, fill out a field school application form (see links below) and mail or email it to Dr. Houk. The applications will be reviewed in two batches: December 16, 2018, and February 3, 2019.
Students who are accepted to the program will then be sent a link to apply online through Texas Tech University's Study Abroad program.
Application Form for TTU Students
Application Form for non-TTU Students
More Information
For more information, please download the information packet for new students. See the list of frequently asked questions. If you have any other questions, please email Dr. Brett A. Houk.
Also, check out the Frequently Asked Questions and visit the Accommodations page.
Contact Dr. Brett A. Houk if you have any questions about the field school.