STEM Initiative Index
Welcome to the STEM-CORE Initiative Index. This is the first step in an effort to provide a comprehensive list of all STEM-related outreach and education activities from across the University. Each list item contains a title, a web link, and a point of contact. If you have any format suggestions, see an error, or are affiliated with a program which is not listed below, please contact webmaster.stem@ttu.edu with corrections.
Because of the list's length, we recommend utilizing your browser's search function (PC: control + f, Mac: command + f) if you are seeking a particular title or keyword.
AAUW Mother-Daughter Program
In partnership with colleges at TTU and Lubbock-area schools, the AAUW M-D program engages 6th grade girls who would be the first in their families to attend college, together with their mothers, in activities that strengthen academic skills, broaden understanding of opportunities, and inform about practical aspects of attending college.
Ag in the Bag - Bubbles in Food
As part of the Ag in the Bag program sponsored in the CASNR, 4th grade students are exposed to the importance of the incorporation of gasses in foods and are given the microbiological, physical and chemical basis of the creation of gases and bubbles in foods. About 1300 students from the South Plains participated in a three-day outreach activity.
TTU Ag Education is Cooperating with CASE to deliver professional Development to in-service teachers. To teach the inquiry-based, STEM integrated curriculum, teachers must complete professional development. Additionally all Ag Ed certified graduates will be certified/trained to teach on CASE course.
MEMS are microscale technologies found in many smart phones, gaming controllers, and video displays. They are vivid examples of applied STEM. MEMS presentations include slides, videos, and live demonstrations of dynamic microdevices, including a 1mm diameter micromotor and micro-actuators that heat to 600ºC and then instantly cool to room temperature.
Emmy Nother Day is the Math Department's annual outreach event for high school girls. Participants learn about math, explore careers that use math, and are encouraged to pursue further math education.
FIRST Robotics is an international robotics competition for high school students. Team 1817 was formed 8 years ago and has generated enough interest to create 14 new teams in the area and start a regional competition.
Annual 8 week long LEGO robotics program for students in elementary and middle school
Since 2001, this STEM lecture series honoring TTU President Emeritus, Dr. Don Haragan. As a first step in assuring the continuation of this series, Dr. Haragan himself established the President Donald R. Haragan Lecture Series Endowment, which partners with CISER each year to bring international STEM leaders to speak to the TTU system and surrounding communities.
Helen I Medley Award
Begun by Dr. Roger W. Barnard, this award recogizes math teaches in West Texas who make a difference in their students lives. We visit school campuses to interview nominees and to promote awareness of other STEM outreach initiatives.
iSTEM - International STEM Program
The International STEM (iSTEM) Program hosts students from outside the US for a two-week summer math research experience.
Multidisciplinary team of faculty, undergraduate, and graduate students (representing 5 Departments) have developed a web-based intervention, Jump2Health (http://jump2health.com/ ) for parents of preschool children. Website focuses on 7 Healthy Habits for the prevention of childhood obesity. Phase V testing is underway with the ultimate goal of implementation in military populations.
LEGO Robotics Field Trips
Day-long LEGO robotics field trip to TTU for students in grades 2-12
Night at the Science Spectrum
Engineering event at Science Spectrum for girls in Middle School
The Noyce Scholars program is primarily designed for undergraduate STEM students who are interested in making an impact through teaching. The program is divided into two tracks: Pre-Noyce Summer Fellows and Noyce Scholars.
This initiative supports community college students to explore STEM careers and transfer to a four-year university.
Proyecto EL SMED is a five year professional development grant for teachers in grades K-6 in Lubbock ISD and Frenship ISD which provides a graduate certificate in Multidisciplinary Studies. The program improves classroom instruction for English Learners (ELs) in science and mathematics education by on-going and intensive professional development activities. For eligible teachers, the grant can provide a Masters in Multidisciplinary Studies.
In this Research Experiences for Undergraduates program, students will have the opportunity to learn state of the art of declarative programming and to work together with their mentors on applying declarative programming to solve challenging research problems in the areas of great societal impact including cybersecurity, energy, healthcare, and space exploration. Financial support will be offered to the participants so that they can work full time during this 10-week program.
Ensuring the growth of this clean energy source is largely dependent upon creating a competent well-educated workforce. Run on The Wind will provide young scholars an introduction to the field of wind science and an opportunity to consider wind science as a future academic pursuit.
Science: It's A Girl Thing is a residential camp for girls. The goals are to provide girls with strong role models and dispel myths and misconceptions about science and careers in science.
Students learn engineering design and 21st century skills through mentoring of a LEGO robotics competition.
The South Plains Mathematics Fellows program provides for academically talented students from underrepresented, low-income families to receive scholarships for undergraduate study leading to a degree in mathematics. In addition to the standard coursework, SPMF scholars will have a support system designed specifically to enhance their academic experiences and ensure retention and success.
STEM activities with high school students
As part of a Tennessee Healthy Watershed Initiative project, high school students are exploring methods used in the planning and development of Doe Mountain Recreation Area in eastern Tennessee.
STEM through Food Science
Students from Christ the King High School attend outreach classes and labs in food and meat science with an emphasis on the chemistry and microbiology involved in the science and technology in food production. Two of the students are conducting research in food science labs at TTU for their science fair projects.
Students use the scientific process in principles they have learned in agriscience courses. Students prepare a scientific report and display at the Texas FFA Convention in July.
Texas Tech Summer College Experience
This was a week long residential camp for rising seniors from South Texas to promote college readiness and there was an emphasis on STEM.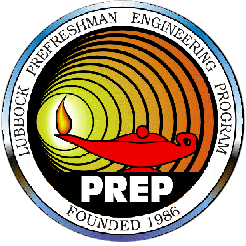 The Lubbock Pre-Freshman Engineering Program (TexPREP-Lubbock) is a math, science, and engineering summer enrichment program for 6th - 11th graders. We prepare students (including minorities and women) to major in math, science, and engineering in college.
The Encyclopedia of Earth is an online source information about the environment. All articles are written by experts and peer reviewed. Dr. Mark McGinley, Associate Professor in the Honors College and Biological Sciences, is the Editor-in- Chief and Tech grad Sherri Haertling is Managing Editor (funded by TTU Honors College).
This program supports graduate/post-doctoral students as mentors for new Teaching Assistants as a part of the new Biology courses to better train TAs and undergraduates who are planning to attend graduate school. The courses focus on teaching methods, curriculum development, and classroom and course management, to help prepare students for positions in academia.
We support undergraduate research/technology/science education Scholars to work year-round with faculty mentors, present and publish their results; 2) provide guidance, training, funding and assessment for research and professional travel/presentations and career planning; 3) support and advise the TTU/HHMI Scholar Service Organization to sponsor/attend events that engage them in STEM and to recruit underrepresented minorities in STEM.
BEST reachs 500 student participants at 25 high schools in the region. It's a six week design and construction competition offered free to participating schools.
Students from all over the world are asked to observe the moon and identify patterns to gain a deeper understanding about the moon's appearance. Short essays based on student observations are collected by the World MOON Project. Participants then receive a packet of essays from other parts of the world so students are given both a local and global perspective. MOON is an acronym that stands for "More Observation Of Nature," and students learn to observe nature firsthand and are engaged in global collaboration. Teachers may choose to emphasize different aspects of the project to meet their own needs, and participation in the World MOON Project can emphasize curricular goals in one or more of the following areas: Lunar phases Inquiry skills, Nature of science
The Young Women in Math organization is an informal math club for women undergraduate and graduate students.