Coronavirus (COVID-19)
Texas Tech University is committed to protecting the health of students, faculty, and staff, and campus visitors. Part of this commitment is keeping the Texas Tech University community informed as news regarding COVID-19 develops.
See this video produced by CollegeHealthTV.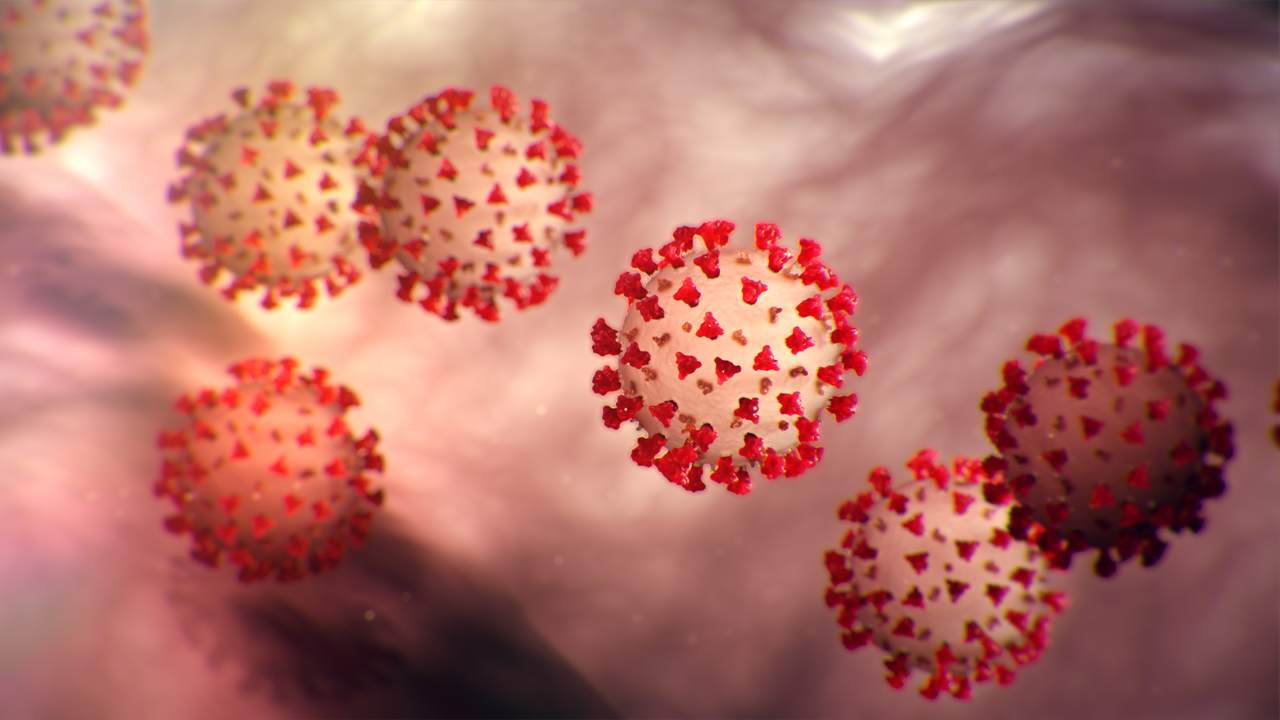 Questions and Answers
1. What is coronavirus?
This coronavirus is a novel (new) virus to infect humans. It is originally from an animal source, with outbreak starting in Wuhan in the Hubei province of China. It was reported on December 31st, 2019. Its official name is SARS-CoV-2.
2. How does it spread?
Person to person infection occurs by close contact transmission of the virus in respiratory droplets through coughing or sneezing within 6 feet (2 meters). Current estimates predict that one sick person is capable of transmission, on average, to 2 healthy people.
3. What are the symptoms of COVID-19?
Fever (feeling fever or through direct measurement with a thermometer), cough, shortness of breath, body aches.
4. What are the risk factors for infection?
Symptoms + contact with a COVID-19 patient (or person under investigation) within 14 days
Symptoms + recent travel to a highly affected area (China, South Korea, Japan, Italy, Iran) within the past 14 days
Severe, life-threatening respiratory tract infection without other obvious cause
5. How long after exposure does it take to develop symptoms?
Incubation times vary from 2 – 14 days.
6. What do I do if I develop fever, cough, and shortness of breath with exposure to someone with COVID-19 or recent travel to a highly affected country?
Stay home unless going out for medical care. Do not go to school or work. Avoid public places and mass gatherings such as grocery stores, movie theaters, concerts, church services, restaurants/bars, and sporting events. Avoid using public transportation such as buses or taxi services such as Uber/Lyft. Wear a well-fitting mask if you have to leave your home.
Stay away from roommates / others in the home. Stay in your room with the door closed and have a restroom reserved for your use only if possible. Stay away from pets and animals.
Do not share towels, sheets, blankets, or eating and drinking utensils with anyone. Do not prepare food for others while you are sick.
Cover your cough and sneeze with a tissue (and dispose of it) or cough and sneeze into your elbow.
Call ahead before visiting your clinic or emergency room to inform them of your symptoms and concern for COVID-19 infection. Once arrived, stay in the car with mask on, and ask the clinic or emergency room to call you on your cell phone when they are ready to see you. Do not use the waiting room in the clinic or hospital.
7. Is there a cure for COVID-19?
Research is underway to find an antiviral medication, but currently there is no proven pharmaceutical cure. Immunity occurs in survivors and may be a key to finding other treatments.
8. Is there a vaccine?
Research is underway to create a vaccine, but currently there is no vaccine.
9. Is COVID-19 deadly?
Most people with the infection will experience mild disease with flu-like symptoms. However about 2% of people with the infection will die. Of the 80,000 estimated infected people, approximately 3,000 have died so far.
10. How do I stay healthy during cold/flu season?
In the United States, influenza is a much more serious threat to your health than COVID-19.

If you have not already received an influenza vaccine this season, then please see your healthcare provider or local pharmacist for evaluation

Practice hand hygiene with routine washing with soap and water for at least 20 seconds or use of a hand sanitizer containing alcohol if no soap and water are available.
Avoid touching your face.
Avoid contact with sick people.
Maintain a healthy diet, get enough sleep, and avoid smoking, vaping, and alcohol intake.
11. If I am feeling well, do I need to wear a mask in public places in the United States?
12. Who is keeping track of this disease and watching out for the public's health?
The U.S. government and local governments, including the Texas State and Lubbock County Health Departments
The Centers for Disease Control (CDC)
Hospitals and healthcare providers
Texas Tech University and Student Health Services
13. Are there cases in the U.S.?
Yes. As of March 9, 2020, there are currently approximately 566 cases in the U.S. So far, there have been 22 fatalities in the U.S.. There is evidence of COVID-19 in over 145 countries.
14. Are there cases in Texas?
Yes. There are cases reported in south Texas.
15. Do I need to start stockpiling food and water?
It is wise to be prepared in the event of a natural disaster or other emergency. There is no official recommendation from the government at this time. Plan as you see fit.
16. Should I avoid travel outside the United States?
The CDC has provided travel guidance including:

Avoid non-essential travel to China and South Korea.
Practice "enhanced precautions" if needing to travel to Japan, Iran, or Italy.
Practice "usual precautions" if travelling to Hong Kong
"Reconsider" going on a cruise ship in Asia.
Other countries classified as "at risk" include Singapore, Taiwan, and Thailand.

Be aware that if you travel to a highly affected area, you may be denied re-entry into the United States or placed under mandatory quarantine for at least 14 days upon re-entry.
Stay updated for announcements regarding the University's Travel Abroad program, and reconsider participation if planning to visit/study in China, South Korea, Japan, Italy, or Iran.
For updates on COVID-19, please see the CDC website: https://www.cdc.gov/coronavirus/2019-ncov/index.html

Campus Communications
Important Contact Information
County Health Department – (806) 775-2933
State Health Department – (512) 776-7111
UMC Emergency Department – (806) 775-9700
Covenant Emergency Department – (806) 725-4288
Student Health Services – (806) 743-2848
Prevention Guidelines
If you experience symptoms of respiratory illness, seek care from the local health department or your personal health care provider.
Avoid nonessential travel to countries/regions with travel advisories/restrictions.
Do not travel if you are sick, stay home.
Avoid close contact with people who are sick.
Cough or sneeze into the elbow or sleeve – not the hands.
Fist bump instead of shaking hands.
Wash your hands often with soap and water for at least 20 seconds.
If soap and water are not available, use an alcohol-based hand sanitizer.
Don't eat, drink, or smoke after others.
When using a tissue, throw it in the trash immediately after use.
Avoid touching the eyes, nose, and mouth.
Avoid direct contact with animals (dead or alive).
Clean and disinfect frequently touched objects and surfaces.
Student Health Services
Address

Texas Tech University, Student Wellness Center, 1003 Flint (Corner of Flint and Main) Lubbock, TX 79409

Phone

806.743.2848