TTU OnRamps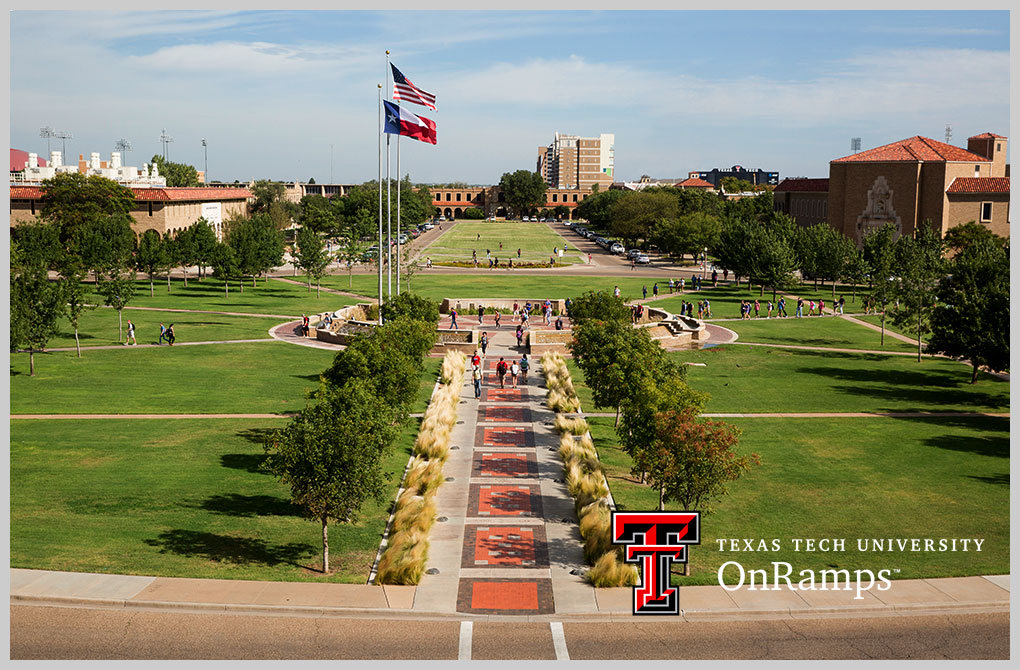 Experience College Before College
Established in 2016, the Texas Tech University OnRamps program is an innovative dual-enrollment initiative offered in partnership with the University of Texas at Austin. Our program design provides high school students an opportunity to earn core curriculum credit at public universities in Texas. Our mission is to increase the number and diversity of students who engage in learning experiences aligned with the expectations of leading research universities.
OnRamps delivers transformative student learning experiences through high-quality, college-aligned courses.
OnRamps supports teacher growth and development and pedagogy.
OnRamps builds capacity of west Texas school districts to prepare students for college entry and completion.