Chasing Wind Innovation with the National Wind Institute
By: Kaitlyn Hale
The National Wind Institute (NWI) has been all about wind since its founding, but as it celebrates its 50th anniversary, members of the institute are looking to elevate future research above and beyond.
"We're not just looking at wind damage anymore," said John Schroeder, the senior director of the NWI. "We're not just characterizing them anymore, though we still do that too. It's moving things forward towards next-generation-type ideas. It's just a natural evolution of an old strength."
Wind damage research has been an integral part of the institute since 1970, when an EF5 tornado destroyed downtown Lubbock and caused 26 fatalities and more than $100 million of damage. Texas Tech researchers responded to the tragedy by founding the Institute for Disaster Research. Over the next 50 years, the program evolved, next becoming the Wind Science and Engineering Research Center before eventually merging with the Texas Wind Energy Institute to create the National Wind Institute in 2012.
The work taking place today has expanded far beyond the original focus on wind hazard mitigation. The NWI focuses on three main areas, or pillars, that a majority of the institute's research falls under. The pillars of atmospheric measurement and simulation, energy systems, and wind engineering include subjects like solar power, detailed studies on lightning, and the development of a microgrid. Most importantly, researchers across the institute are looking at ways all of these core research areas affect, or are affected by, humans.
"Whether we're talking about wind engineering, wind energy, microgrid, or atmospheric research, it all comes down to how these things impact society," said Schroeder, who also serves as technical director of atmospheric measurement and simulation. "It's not just the science, but it's also connecting the science to human activity, human response, human decision making, human health. That's what really matters in the end — how these things are anchored."
Schroeder said researchers can look at how the atmosphere evolves on regional or more local scales and see how they affect things like the output of a wind turbine on a certain day. In extreme events that cause damage, they can look at the properties of wind where a building may have been knocked down.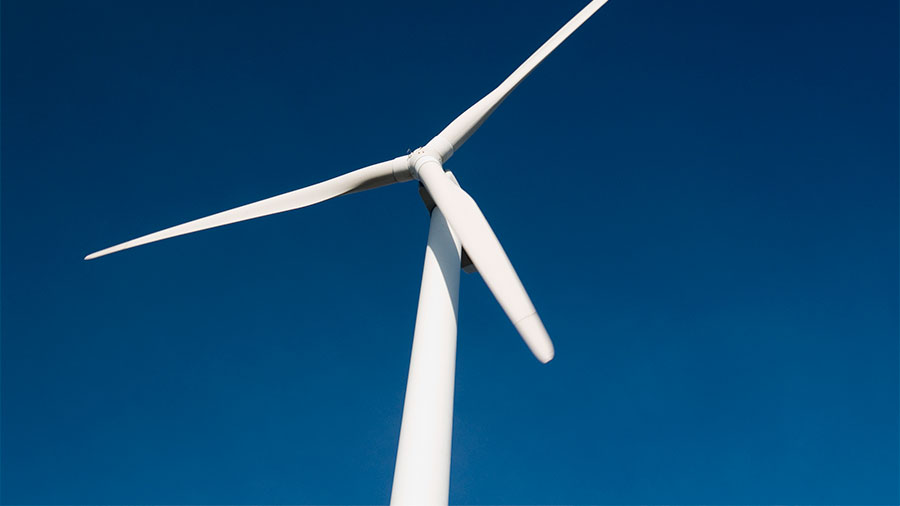 While some NWI scientists study the mechanisms that make wind dangerous or useful, faculty affiliated with the wind engineering pillar are looking at ways to better mitigate damages from windstorms and for better solutions to harnessing the power generated by wind turbines.
"We want to look at both parts of wind," Delong Zuo, the technical director of wind engineering, said. "We see both the damage that it can cause to what we depend on, like houses and our infrastructure, and also the advantages of the good part of the wind, which provides us with energy."
As researchers study the physical damage that can be caused by windstorms and other disasters, they also look at how humans are impacted after an event is over.
"For example, if you have a tornado like the Lubbock tornado, the buildings will be damaged and people will lose their shelter, their property," Zuo said. "How do they recover from these traumatic effects?"
Zuo said affiliates are constantly working together in a multidisciplinary setting that includes social scientists, economists, and others who are looking to address problems that come in the days and weeks after a disaster.
Stephen Bayne, technical director of the energy systems pillar, said a multidisciplinary setting also helps gives a more holistic view of a problem at hand, especially when doing energy research.
"If you look at, for example, what happened in Houston with the hurricanes, it's not only electrical," Bayne said. "There's a huge social impact there that we have to deal with holistically. All this research we're doing really should be tied back to the social impact. How does it tie back to the average person? We don't want to just do research in a small area and not understand the bigger picture."
Microgrids, smaller systems that run independently of traditional power grids and use renewable energy, could potentially be tied to areas where a lack of electricity could result in the loss of lives. Texas Tech built a microgrid with funding from the state of Texas, which is allowing researchers to test and better understand how microgrids could keep areas affected by disasters operating continuously.
Having such a variety of disciplines under one umbrella allows the NWI to push the limits of what is known about wind and the many variables related to it. Schroeder said that Texas Tech's wind research has been multidisciplinary and diverse from the start, which sets the program apart from those at most universities.
"In a lot of cases, you'll have educational or research programs that are largely based in a single college. They can be extraordinarily talented and become very well known," Schroeder said, "but they don't easily cross disciplinary boundaries, they don't have input from engineers, atmospheric scientists, economists, mathematicians, business, and policy folks. This multi-disciplinary environment has grown organically over the years and sets us apart. We're trying to use it to target bigger and bigger initiatives, and we need everyone involved to be successful."
As the NWI looks forward to its next 50 years, it continues to leverage and build on the successes in its past to create the next-generation ideas that will advance innovation. The support and teamwork made possible by the institute gives today's faculty members the opportunity to think bigger than ever before.
"One plus one can be much more than two," Zuo said. "You're constantly working with a team to pursue big ideas. I think it really helps us to work in the NWI."
History of the National Wind Institute
Discoveries
Address

Texas Tech University, 2500 Broadway, Box 41075 Lubbock, TX 79409

Phone

806.742.3905