Trouble viewing this email? Click here to view it in your browser.
| | | | | | | |
| --- | --- | --- | --- | --- | --- | --- |
| | | | | | | |
| | | | | | | |
News
Best Online Programs
Online Programs Ranked Highly by U.S. News and Computer Science Online
U.S. News & World Report recently released its 2015 Best Online Programs rankings, where Whitacre College of Engineering online graduate programs were ranked highly.
The 2015 rankings for Texas Tech include the online graduate computer information technology program (Master of Science in software engineering) at No. 14 and all online engineering graduate programs at No. 20. This is the first year the Texas Tech's computer information technology program has been ranked. Texas Tech is the highest-rated engineering graduate program in Texas.
Each year, U.S. News ranks higher education institutions and programs in various areas, including: student engagement, faculty credentials and training, student services and technology, peer reputation, and admissions selectivity.
ComputerScienceOnline.org, an in-depth website for potential and current students considering a career with computers, software engineering, and related areas, recently ranked the Master of Science in software engineering and Master of Science in systems and engineering management No. 5 among the Best Online Master's Degrees in Computer Science.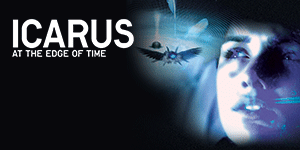 Icarus at the Edge of Time
Texas Tech to Host Multimedia Epic "Icarus at the Edge of Time"
Texas Tech is hosting "Icarus at the Edge of Time," a multimedia epic featuring a film, a live orchestra, and live narration, on February 4, 2015 for two special showings at 9:30 a.m. and 1:30 p.m. An effort to promote Science, Technology, Engineering, Art, and Mathematics (STEAM) education and careers, thousands of secondary students from across the South Plains will attend this special event.
"Icarus at the Edge of Time" is a mesmerizing tale set in outer space about a boy who challenges the awesome might of a black hole. Based on the children's book by physicist Dr. Brian Greene, this futuristic re-imagining of the classic myth takes audiences of all ages on a whirlwind voyage through space and time to the very edge of understanding.
Featuring an original score by Philip Glass, script adapted by Greene and David Henry Hwang, and film created and directed by Al + Al, "Icarus at the Edge of Time" has been performed by orchestras around the world and narrated by acclaimed performers, such as John Lithgow, Liev Schreiber, Kal Pen and LeVar Burton. The Texas Tech special presentation will be introduced and narrated by Greene and will feature the Texas Tech CVPA orchestra.
Texas Tech's Whitacre College of Engineering, the College of Visual and Performing Arts, and the College of Education are sponsoring the event jointly. For more information, contact Dr. Keith Dye at Texas Tech University: 806.742.0700 or keith.dye@ttu.edu
A movie trailer for the Texas Tech event is available on YouTube.

Engineering Our Future Magazine
Engineering Our Future Now Online
The latest issue of Engineering Our Future Magazine, the college's alumni magazine is now online. The magazine features faculty, staff, student, and alumni stories and news.
Faculty News
Jiang
Jiang Elected SPIE Fellow
Dr. Hongxing Jiang, Horn Professor and Edward E. Whitacre Jr. Chair in Electrical and Computer Engineering, has been elected to the grade of fellow of SPIE. He was elected for achievements in research in III-nitride semiconductors and device development.
SPIE Fellows are SPIE members of distinction who have made significant scientific and technical contributions in the multidisciplinary fields of optics, photonics, and imaging. They are honored for their technical achievement and service to the optics community and to SPIE in particular.
SPIE is the international society for optics and photonics, a not-for-profit organization founded in 1955 to advance light-based technologies. The society serves nearly 256,000 constituents from approximately 155 countries, offering conferences, continuing education, books, journals, and a digital library in support of interdisciplinary information exchange, professional networking, and patent precedent.
Soliman
Soliman Elected Fellow of NAI
Dr. Mohamed Soliman, George P. Livermore Chair and professor in the Bob L. Herd Department of Petroleum Engineering, has been recently named a fellow of the National Academy of Inventors. He will be honored on March 20 at an induction ceremony at the California Institute of Technology in Pasadena, California. Soliman and Dr. Robert V. Duncan, Texas Tech vice president of research, are two of the 170 named as this year's distinguished fellows.
The NAI Fellows Selection Committee chooses people for fellowships who have demonstrated a highly prolific spirit of innovation in creating or facilitating outstanding inventions that have made a tangible impact on quality of life, economic development, and the welfare of society.
Bateman
Bateman Publishes Book on Log Analysis and Reservoir Performance Modeling
Dr. Richard Bateman, associate professor of practice in the Bob L. Herd Department of Petroleum Engineering, has published his latest book, "Cased-Hole Log Analysis and Reservoir Performance Monitoring - 2nd Edition." The book was published by Springer in December 2014, is available from Springer, and will be used in Bateman's graduate class, "Studies in Advanced Petroleum Engineering Topics: Cased Hole Logging," this semester.
This book addresses vital issues, such as the evaluation of shale gas reservoirs and their production. Topics include the cased-hole logging environment, reservoir fluid properties; flow regimes; temperature, noise, cement bond, and pulsed neutron logging; and casing inspection. Production logging charts and tables are included in the appendices. The work serves as a comprehensive reference for production engineers with upstream E&P companies, well logging service company employees, university students, and petroleum industry training professionals.
Pantoya
Pantoya Named Woman of Excellence
Dr. Michelle Pantoya, J. W. Wright Regents Chair in Mechanical Engineering and professor in the Department of Mechanical Engineering, has been named the recipient of the 2015 YWCA Women of Excellence Award in Science by the YWCA of Lubbock. She will be honored at the 27th annual YWCA Women of Excellence Awards Dinner on Thursday, March 12, 2015 at the Lubbock Memorial Civic Center.
The Women of Excellence program recognizes and honors women in the Lubbock community who excel in their careers. Since 1989, the YWCA has honored 185 Women of Excellence who have been inspiring others in Lubbock not only with their professional achievements, but also with the work they do for the community, serving as role models for current and future generations. By promoting women as leaders in our community, the YWCA strives to empower women and their families in order to establish strong role models for our community's future generations of young women.
Lim
Lim's Embedded Software Instruction Featured by Intel
As a part of the Intel® Software Academic Program, Dr. Sunho Lim, an assistant professor of computer science, was recently featured in promotional material for Intel's Galileo development boards the and Grove Starter Kit Plus – Intel® IoT Edition.
Intel featured the Texas Tech Department of Computer Science because of Lim's innovative use of Intel grant funds to integrate Intel products into a new undergraduate course, independent studies at the undergraduate level, and research projects that were eventually presented at Texas Tech's undergraduate research conference.
Grants and Contracts
December 11, 2014 – January 14, 2015
Investigator(s)
Agency
Title
Amount
Center for Nanophotonics
Dr. Hongxing Jiang and
Dr. Jingyu Lin
U.S. Dept of Energy
Optical and Electrical Properties of III-Nitrides and Related Materials
$95,000
Center for Pulsed Power and Power Electronics
Dr. James C. Dickens and
Dr. Andreas A. Neuber
Office of Naval Research
Theoretical and Experimental Development of a SiC Photonic to RF Converter for HPM Generation using Both Conventional Radiators and Wavelet Based Antenna Arrays
$60,000
Center for the Science and Engineering of Cyber Security
Dr. Akbar Siami Namin
National Science Foundation
I-Corps L: CyberExercises, Instructional Modules Development for Exercise-based Teaching of CyberSecurity Concepts
$18,000
Chemical Engineering
Dr. Siva A. Vanapalli
Cancer Prevention and Research Institute of TX
Engineering microfluidic devices for multimodal mechanical phenotyping of tumor cells in flow
$674,465
Dr. Wei Li and
Dr. Siva A. Vanapalli *
Cancer Prevention and Research Institute of TX
New Technology for Ultra High Throughput Enumeration of Circulating Tumor Cells
$129,995.45
Dr. Gregory B. McKenna and
Dr. Brandon L. Weeks
Office of Naval Research
Resolving the Complexity of Hot Spots Caused by Weak Energy Concentration and Coupling in Composite Energetic Materials
$56,020
Electrical and Computer Engineering
Dr. Yu-Chun D. Lie
DARPA/Cobham Sensor Systems
Cobham Service Agreement
$100,000
Mechanical Engineering
Dr. Jian Sheng
Cancer Prevention and Research Institute of TX
New Technology for Ultra High Throughput Enumeration of Circulating Tumor Cells
$69,997.55
Dr. Michelle L. Pantoya
Office of Naval Research
Resolving the Complexity of Hot Spots Caused by Weak Energy Concentration and Coupling in Composite Energetic Materials
$28,010
Dr. Michelle L. Pantoya
Defense Threat Reduction Agency
Synthesis and Characterization of Advanced Biocidal Energetic Materials
$600,000
Water Resources Center
Dr. William A. Jackson * and
Dr. Audra N. Morse
National Aeronautics & Space Administration
Biological Treatment for Wastewater Stabilization in Support of Manned Space Exploration: Further Research Needs
$74,442
* Primary Investigator
Events
See a full listing of the college's events on the Engineering Master Calendar.
Follow the College on Facebook and Twitter
Keep up with news and events within the Whitacre College of Engineering by following the college on Facebook or Twitter. Updates are posted regularly.