Come and See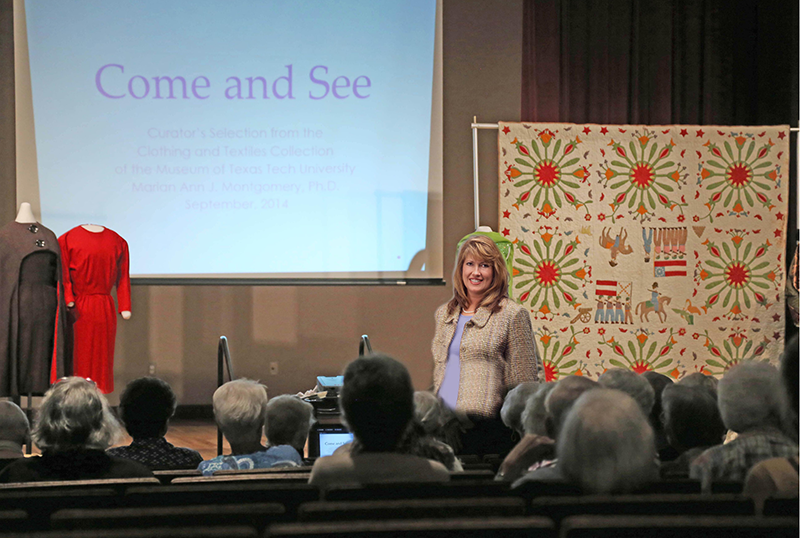 Dr. Marian Ann Montgomery, Curator of Clothing and Textiles, will show and discuss 20-30 pieces from the Museum's collection of clothing, accessories, needlework, and quilts.
The schedule for the rest of the season is:
Thursday, March 29 and Saturday, March 31st
Please RSVP so that we have a seat for you at marian.ann.montgomery@ttu.edu or calling (806) 834-5146.
The schedule for 2018-2019 is:
Thursday, Sept. 20 and Saturday, Sept. 22
Thursday, Oct. 25 and Saturday, Oct. 27
Thursday, Jan. 24 and Saturday, Jan. 26
Thursday, March 28 and Saturday, March 30
For those of you that are new, the programs run from 10:30 until noon and are held in the Helen DeVitt Jones Auditorium of the Museum which is off the Sculpture Court. Please plan to come in the West entrance of the building along Indiana. The doors will be open at 10:15 and close after 10:45 so if you arrive after 10:45 please come in the north entrance. The Thursday program is repeated on Saturday.
Museum of Texas Tech University