2017-18 Theme: "Food and..."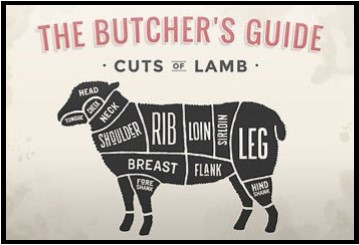 For more information about the this year's annual theme "Food and...", please visit:
2017-18 Theme
Welcome to the Humanities Center at Texas Tech. The Center's raison d'être is to shift the narrative from any particular discipline or college to the positive and integral humanities "brand." The Center is an umbrella for humanities thinking. It is a neutral space outside departments and colleges. Please browse through our website to learn more about public events, funding opportunities, future plans, and our history.
The humanities are the natural history of culture, and our most private and precious heritage. —Edward O. Wilson
Upcoming Events
All Events
Three Humanities Center Board Members receive President's Book Awards
Pictured above, L to R, Dr. Dorothy Chansky, Humanities Center Director; Dr. Kent Wilkinson, Media & Communication; and Dr. Abigail Swingen, History. To learn more about each winner, please visit: Humanities Spotlight
Humanities Spotlight: Board Member Abigail Swingen receives NEH Grant
For more information about Dr. Swingen's award, please visit Humanities Spotlight.
2017-18 Humanities Center Fellows
Standing, left to right: Paul Reinsch (Theatre & Dance); Leo Eko (Journalism and Electronic Media); Belinda Kleinhans (CMLL); Abigail Selzer King (English); Paul Bjerk (History); Julie Zook (Architecture); Jacqueline Kolosov (English); Barnaby Chesterton (Visiting Fellow); Bruce Cammack (SWC/SCL); William Wenthe (English); Joe Hodes (Honors College). Seated, left to right: Christopher Hom (Philosophy); Randy McBee (History); Julie Willett (History); Dorothy Chansky, Humanities Center Director; Anna Novotny (Anthropology); Alicia Miklos (CMLL). Not pictured: Ryan Hackenbracht (English). Photograph by Ashley Rodgers.
What are the humanities?
Journalism professor Ted Gup posits that history "is a canvas upon which the paint never dries." Humanities scholarship is work on that canvas—work investigating what it is to be human in all its complexity and typically involving critical arguments predicated on deep research into textual, visual, and material evidence.
Why do the humanities matter?
Humanities work investigates questions that motivate and trouble humans in relation to their very status as humans: citizens of the cosmos, of cultures, and of communities. As Nathaniel P. Hitt noted in a 2015 New York Times essay linking environmentalism and ethics, "Science is like a compass. It can tell us where north is, but it can't tell us if we want to go north." That is, arguably, where the humanities come in—helping us think about where, how, and why a trip north might (or might not) be worth undertaking or investigating how and why humans in earlier times or other places did what they did about trips north.
How is humanities research conducted?
Humanities scholars typically use texts, artifacts, and images to investigate phenomena that engage them. The discovery of previously unearthed data makes up the first step in some humanities work; critical interpretation of evidence is the hallmark of good humanities scholarship. The expert reads and looks in light of the best and most recent important work. Humanities research takes place in archives, at specific sites, in the presence of original works of art, and in the solitary realm of the library.