Social & Economic Impact Research Group
Misak Avetisyan, Ph.D.
Assistant Professor, Department of Economics
Expertise
Dr. Avetisyan analyzes the total economic impacts of natural and man-made hazards using computable general equilibrium models, the state of the art approach to economic consequence analysis, enabling estimation of both the direct economic impacts of such events, including property damage, casualties, and injuries, and the resulting indirect effects in different sectors of the economy.
Contact
806-834-6156
misak.avetisyan@ttu.edu
Danny Choi, Ph.D. CHE CHIA
Assistant Professor, Hospitality & Retail Management
Expertise
Dr. Choi is studying the financial analysis of recovery from natural disasters.
Contact
806-834-7037
danny.choi@ttu.edu
Melissa A. Currie, Ph.D. RLA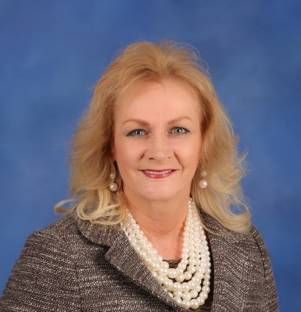 Assistant Professor, Department of Landscape Architecture
Expertise
Dr. Melissa Currie's research interests include community resilience, effects of the Great Recession on neighborhoods, impacts of the built environment on health, and how communities rebuild following disaster. Dr. Currie has experience in community development, community engagement, and urban design.
Contact
806-742-2858
melissa.currie@ttu.edu
Bradley T. Ewing, Ph.D.
C.T. McLaughlin Chair of Free Enterprise
Professor of Energy Commerce, Area of Energy, Economics & Law
Expertise
Dr. Ewing's expertise includes the economics of natural hazards, energy economics, and risk management. His multidisciplinary research has been funded by the National Science Foundation to examine the economic impacts of disasters and risk management strategies, community resiliency, and development of the Hurricane Resiliency Index. His disaster-related research has resulted in archival publications in Natural Hazards Review, Natural Hazards, American Journal of Economics and Sociology, and elsewhere.
Contact
806-863-3939
bradley.ewing@ttu.edu
Lisa Gittner, Ph.D.
Associate Professor, Department of Political Science
Expertise
Dr. Gittner's expertise is in big data modeling of public health issues. She currently has an NSF grant to build health risk algorithms and a DOJ grant to develop a needs assessment of the mental health system in West Texas.
Contact
440-915-8831
lisa.gittner@ttu.edu
Michael Guillemette, Ph.D. CFP®
Assistant Professor, Personal Financial Planning
Expertise
Dr. Guillemette conducts research on topics related to risk and insurance. He has presented on flood insurance at a recent symposium.
Contact
806-834-6697
michael.guillemette@ttu.edu
Fang Jin, Ph.D.
Assistant Professor, Department of Computer Science
Expertise
Fang Jin is working on machine learning, data mining, and social network analysis. Her recent efforts include designing algorithms to search for victims and schedule volunteers.
Contact
806-834-6335
fang.jin@ttu.edu
Charlene M. Kalenkoski, Ph.D. CFP(R)
Professor and Director of the Ph.D. Program
Director, Retirement Planning and Living Research Initiative
Associate Editor, Journal of Financial Counseling and Planning
Research Fellow, IZA
Treasurer, Society of Economics of the Household
Department of Personal Financial Planning
Expertise
Dr. Kalenkoski's research examines individuals' behavior and well-being. She is an economist and a Certified Financial Planner. She is interested in examining individuals' financial preparedness and recovery from natural disasters such as hurricanes.
Contact
806-834-1211
charlene.kalenkoski@ttu.edu
Jia Li, Ph.D.
Research Assistant Professor, Department of Civil, Environmental, and Construction Engineering
Expertise
Dr. Li studies mobility sensing and analytics, as well as emergency evacuation and logistics of disaster recovery.
Contact
806-834-8291
jia.li@ttu.edu
Patricia Maloney, Ph.D.
Assistant Professor
Director of Community and Urban Studies Minor
Department of Sociology, Anthropology, and Social Work
Expertise
Dr. Maloney is a sociologist of education, focusing on program- and individual-level assessment. Her expertise is in determining how interventions affect humans.
Contact
806-742-2400
patricia.maloney@ttu.edu
Eduardo Martinez, Ph.D.
Instructor, Kay Bailey Hutchison Center for Security Studies
Angelo State University
Expertise
Dr. Martinez is a field rep for humanitarian projects and attorney and has worked in cybersecurity.
Contact
601-291-5903
eduardo.martinez@angelo.edu
Barent N. McCool, Ph.D., CHE, CHAI, LCDR. USN, Ret.
Associate Professor, RHIM Program
Hospitality, and Retailing Management
Expertise
Dr. McCool's expertise includes the social impact of crisis and disaster mitigation/recovery, especially in managing crisis in the hospitality industry.
Contact
806-834-2199
barent.mccool@ttu.edu
MaryAlice Torres-MacDonald
Associate Professor
Director, Houston Program
College of Architecture
Expertise
Dr. Torres-MacDonald has expertise in community design, urban design, architecture - adaptive reuse of historic structures, downtown revitalization, community resiliency, facilitation, and leadership.

Contact
806-834-6198
ma.torres-macdonald@ttu.edu
Hurricane Resilience Research Institute