External Scholarship Instructions
If you expecting any scholarships from groups other than Texas Tech University, such as as alumni association,your high school, community groups, corporations, etc., please be sure to report them here. This will help us ensure your financial aid is ready to disperse in August.

Click on the trophy to report External Scholarships
How to View Awards in Raiderlink
It will also allow you to use Raiderlink to check for when your scholarship checks are received by our office. All outside scholarships are listed as Miscellaneous –if you are receiving multiple outside checks for the same amount, this tool will help you determine which donor has sent your funds and which ones have not yet been received.
First, you'll go to www.raiderlink.ttu.edu and click on the myTech tab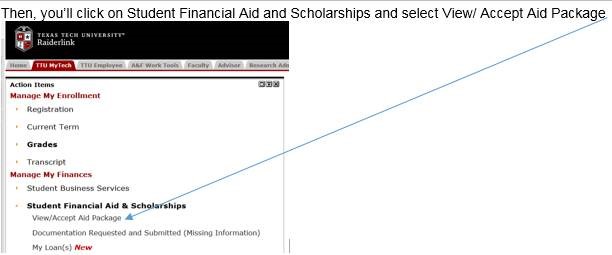 Select Award Year 2016-2017 from the drop down menu and submit