When Harry Met Meghan
Prince Harry, or more formally, Henry of Wales, marries American Meghan Markle at Windsor Castle in England on May 19, 2018.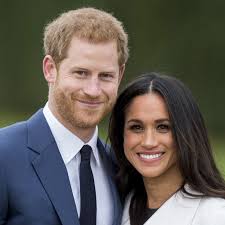 Theirs is a relationship that once would have created all sorts of controversy in royal circles, because Meghan is Catholic, divorced, and has an African-American mother. Today however, they are seen as perfect young royals in the modern mold, socially conscientious, chatty and charming, and, most importantly, highly photogenic.
In the exhibition When Harry Met Meghan, the Museum of Texas Tech University has created an exhibit that introduces some of the monarchs of England and the United Kingdom. Visitors will learn about their place in history and a little about some of their stories of love.
From the legendary Arthur and Guinevere to modern day Queen Elizabeth I, we meet such famous characters as Henry VIII and his six wives; Elizabeth I, the virgin queen; and Queen Victoria whose love for Albert was almost obsessive, but did not stop her from ruling an empire that stretched around the world.
Show us your royal side
When you visit the When Harry Met Meghan exhibition, choose from a selections of crowns and post a selfie. Tag us on Facebook and Instagram @museumofttu.
Museum of Texas Tech University