Visiting Scholar Fellowship
Deadline has closed.
The Humanities Center at Texas Tech University invites applications for a Spring, 2019 Visiting Scholar Fellowship. The selected Fellow will ideally hold the Ph.D., but an exceptional ABD would be considered. The 2018-2019 theme is PLAY. Fellowship applicants should be involved in projects that address the theme, broadly construed. Applications are due via email no later than March 10, 2018.
The dates for the Fellow's term will be January 15th through May 15th, 2019. The Fellowship carries a stipend of $12,000, which can be used for any purpose. No additional allowances beyond the stipend will be available. The Visiting Scholar Fellow will be provided with an office and full library privileges, including access to online databases and interlibrary loan services. Housing is not included, but the Humanities Center will assist with finding housing. The Fellow will give a public lecture on his or her research during the term of the Fellowship, and will be expected to attend and participate in Fellows luncheons, the faculty symposium, Center events, and to interact as appropriate with other faculty, particularly in their own area.
Play is for children; it's for animals; it's for athletes, musicians, actors, gamblers, dreamers, teachers, parents, and others. It denotes triviality, involvement, artifice, experimentation, and flexibility. PLAY crosses disciplines and invites all kinds of thinkers to the table. PLAY shows up in idioms such as "pay to play," "play house," "play around," "play back," "in play," "play by ear," and "play both sides against the middle." People play the field, play the stock market, play games, and play it safe. We play via our bodies, our imaginations, and, increasingly, via myriad computer gaming programs. We also play with ideas in our minds as we contemplate innovation, personal changes, research, and creative endeavors of all sorts. In his classic text Homo Ludens: A Study of the Play Element in Culture, Johan Huizinga articulates two basic aspects of play. It is "a contest for something or a representation of something."
The Humanities Center's 2018-2019 themed events will be realized across several platforms, including a guest lecture series, an interactive kiosk exhibit, a museum exhibit, a film series, a reading colloquium, the presence of the Visiting Scholar, and an anticipated interdisciplinary conference at the end of March. All iterations are open to addressing PLAY as psychological phenomenon, facet of social development, business, metaphor, or umbrella manifest in such things as gaming, professional sports, or the performing arts.
In submitting an application for the program, the applicant does not incur an obligation to accept the award if selected.
The Fellow will be expected:
- to work in residence on the TTU Lubbock campus on a full-time basis during the award tenure;
- to devote full-time effort to the research proposed;
- to draft a brief written report (800-1,000 words) describing their experiences and their results, to be submitted no later than thirty days following the award period;
- to prepare and deliver to the TTU community a 45-minute presentation detailing the results of their research;
- to include appropriate credit to the Humanities Center at Texas Tech in any presentation or publication based on research performed during the award tenure.
To apply, please send the following in a single PDF file attachment:
- An abstract of no more than 80 words describing your project.
- A narrative of no more than 750 words describing your project, how it meshes with the PLAY theme, and how, specifically, you propose to use your time next spring if selected for the Fellowship.
- A C.V. of no more than 3 pages with an emphasis on work showing your suitability for undertaking the project you propose.
- The names and contact information of four people whom we may contact for recommendations. Brief descriptions of their work/discipline and relationship to the candidate would be appreciated.
Upon request, the TTU Humanities Center will help arrange for appropriate visa documents for foreign nationals. A visiting Fellow would be granted the status of "Foreign Exchange Visitor" (J-visa). A spouse and minor children may travel on the same visa as the scholar. The Humanities Center encourages foreign scholars to apply for the J-1 visa as per the standard procedures for visiting research scholars visiting the United States. We do not encourage scholars to apply for B or H visas.
Send your application to humanitiescenter@ttu.edu. In the subject line, please include your last name and "Sp 2019 external fellow app" (e.g., Wasserstein Sp 2019 external fellow app). The deadline is March 10, 2018. The recipient will be informed by May 18, 2018.
Visiting Scholar, Spring 2018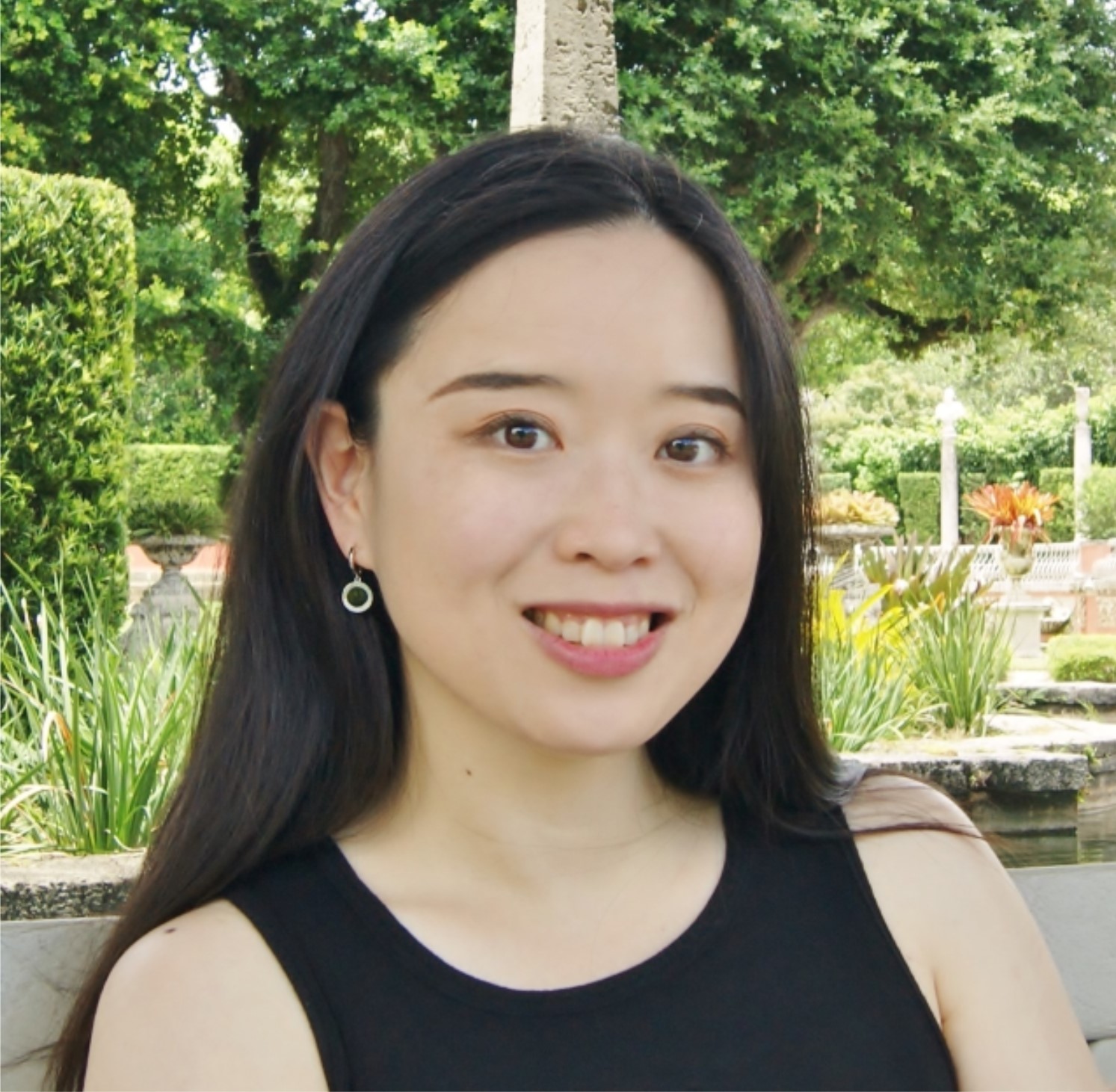 The Humanities Center's Visiting Scholar for Spring 2018 is Yeonhaun Kang, University of Florida. This fellowship was part of the 2017-18 theme: "Food and...."
Yeonhaun's project is titled "Food and Science in the Garden: Global Environmental Justice and Contemporary US Fiction" and asks the following question: Can environmental literature help us create more just, sustainable food systems for global futures in the Anthropocene? This talk examines how contemporary multi-ethnic women writers respond to and resist the colonial and environmental agendas of the United States by taking the garden as a rich source for the environmental imagination. Gardens and horticulture can inspire, educate, and help us reimagine the boundaries between plants and humans, food and science, and home and the world. The talk will discuss the works of Leslie Marmon Silko (Gardens in the Dunes, 1999) and Ruth Ozeki (All Over the Creation, 2002) alongside seed catalogs, historical documents, and environmental nonfiction to show how environmental literature opens up new possibilities for thinking and remaking the world with others, both humans and nonhumans, in the face of the global environmental crisis.
BIO
Yeonhaun Kang is a 2017-2018 National Research Foundation of Korea (NRF) Postdoctoral Fellow and 2018 Texas Tech Humanities Center's Visiting Fellow. She received her Ph.D. in English from the University of Florida in 2016, specializing in transnational American studies, contemporary US multi-ethnic literatures, and environmental literature and criticism. Her research and teaching interests include 20th/21st American literature and culture, environmental humanities, literature and science, and critical food studies. She is currently working on a book project, tentatively titled The Garden and the World: The Global Environmental Imagination in Contemporary U.S. Multi-Ethnic Women's Fiction, based on her dissertation.
Yeonhaun presented her research on April 25, 2018 in the School of Art.