Game Plan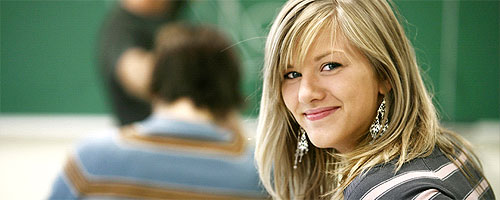 Get in the Game
Texas Tech University classes will challenge you and hold you to a high standard of academics. Professors will push you to explore new ideas and to create new knowledge.
Texas Tech University prides itself on being a major comprehensive research university that retains the sense of a smaller liberal arts institution. Although enrollment is over 32,000. Texas Tech students boast of one-on-one interaction with top faculty and an environment that stresses student accomplishment above all else. We're large enough to provide the best in facilities and academics, but small enough to focus on YOU.
Follow this Game Plan and your first year will be a success!
Stay in the Game
Physical and Mental Health
It's no secret that many college students spend most of their time on campus stressed out. Balancing classes, tests, projects, extra-curricular activities and work is enough to make anyone feel overwhelmed, especially with final exams right around the corner.
Having stress in your life is unavoidable, but there are steps students can take to mitigate its effects on their lives and health.
Texas Tech is committed to offering students opportunities to maintain healthy bodies and minds. TTU students should take advantage of:
First-Generation College Students
Your parents didn't graduate from a four-year college, and that means that you're the first in your family to really learn about college through the experience of being there.
PEGASUS helps you explore with purpose and succeed with panache. Pegasus is the mythological horse that can fly. You are the one in your family who will go beyond what you've dreamed. You are now cleared for takeoff!
Plan for Success
GPA Calculator
Curious about what your semester and cumulative GPA will look like? Fill out this chart to calculate your GPA.
Texas Tech Majors
At Texas Tech, you can choose from over 150 majors from 10 different colleges.
Academic Calendar
Find out important dates, like the first day of class, Spring Break, last day to drop a class, and more!
Academic Support Services
The following offices and departments provide FREE tutoring and supplemental instruction for all students.
SOAR
General tutoring and supplemental instruction.
Tutoring & Study Center for Math
Assistance in Math & Statistics
Writing Center
Writing assignments for all studies
TECHniques Center
Fee based program for students with learning disabilities.
Learning Communities
Learning Communities provide you the opportunity to live and learn with other Red Raiders that are in similar academic programs as you.
First Year Raider Experience
Address

201 Student Union Building, Box 45014, Lubbock, TX 79409

Phone

806.742.2993