Global Studies Advising
Major Requirements for Global Studies
• GEOG 2351
• HIST 2323
• POLS 3361
• POLS 3368
• EMC 3358
• GLST 4300
• 3 hours of upper-level writing intensive courses
• 21 hours electives from approved list or with consent of advisor(6 hours must be upper-level)
• 6 hours of junior/senior foreign language
Minor Requirements for International Studies
• ECO 3333
• GEOG 2351
• POLS 3361
• 9 hours of electives from Arts & Sciences courses that deal with international and global topics
***Courses from other colleges may be accepted if they have been previously approved by the program advisor
JOHN BARKDULL, PH.D.
Director of Global Studies
Office: Holden Hall 227
Phone: 806-834-4043
E-Mail: john.barkdull@ttu.edu
You will need to see the Global Studies advisor each semester before registration. Follow these steps in order to ensure successful registration:
Prepare for your appointment:
In order to maximize your advising time with me during your appointment complete the Advanced registration Sheet beforehand.
If you do not complete the following steps before your appointment, you will spend your appointment time filling out your Advanced Registration Sheet and less time being advised.
1. Check your Registration Status (Dates and Holds) on Raiderlink under the TTU My Tech tab under Registration.
a. If you have any holds be sure to contact the department and resolve the issue. Make sure to click on View Holds at the bottom of the page
b. Schedule your appointment as close to your registration date as possible
2. Pick courses needed using DegreeWorks
https://degreeworks.texastech.edu/SD_FaqInformation.html
a. Determine if grade replacement is needed for upcoming semester
b. Check to make sure all previous classes are being counted in appropriate subject area
c. Be aware of GPA and graduation date
d. If you have a red X in a box, then you are missing a course that fulfills that requirement. If there is a green check then you have taken and passed a course that fulfills that requirement.
3. Choose specific classes using schedule builder (link to schedule building).
a. Once you have found 5-7 courses you would like to take, add them to schedule builder
b. You can block out times you do not want to be in class by clicking and dragging you mouse over those specific times
c. After you find the classes that best fits your schedule, write down the CRNs and add them to your Advanced Registration Sheet
Make an Appointment with your advisor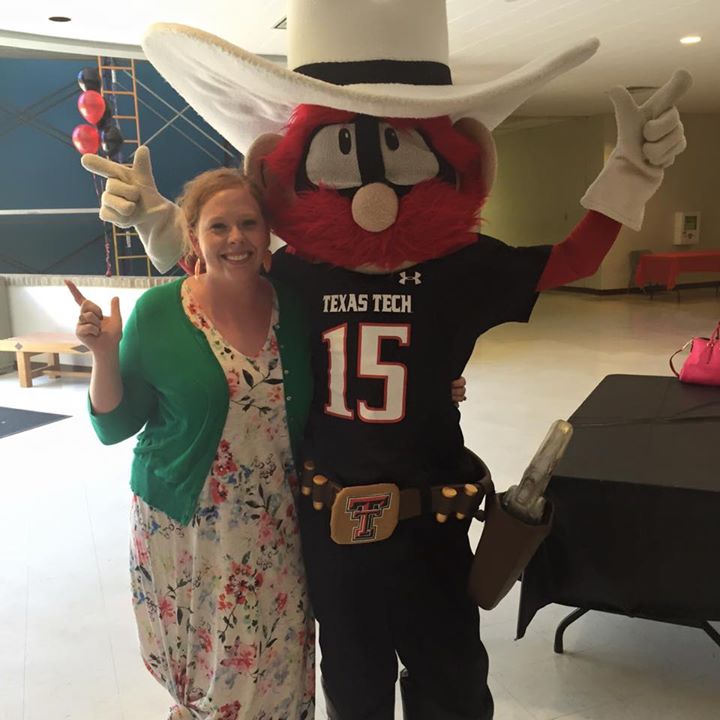 Sara Dennis
Academic Advisor
Political Science and Global Studies
Appointments are mandatory if you need the following:
• Hold Removal for majors: 30-minute appointment
• Major Change: 30-minute appointment
• Add a minor/File degree plan ONLY: 15-minute appointment
***If there is other paperwork that needs to be filled out make a 15-minute appointment
***If there is another reason as to why you need to speak with an advisor, please email Sara Dennis with the subject of your appointment and schedule a 30-minute appointment
Global Studies
Address

Dept. of Political Science, Texas Tech University, 113 Holden Hall, Boston & Akron Streets, Lubbock, TX 79409-1015 Fax: 806.742.0850

Phone

806.742.3121

Email

pols.webmaster@ttu.edu