Fraternity and Sorority Life
Important Announcement:
Please note all campus offices and operations are still open at this time. Please regularly check the Texas Tech University coronavirus (COVID-19) website to find the latest updates and communications to the University community. We will continue to update you as we receive more information on the evolving situation.
Our office will remain open for phone calls during normal business hours of 8 a.m. to 5 p.m. on Monday through Friday (we will be closed Friday, March 20th for spring break).
You may reach us at fsl@ttu.edu or at 806.742.2403.
Fraternity & Sorority Meeting Guidance:
Based on Centers for Disease Control (CDC) suggestions, the University has asked that no meetings or events of over 50 people take place in-person. For meetings fewer than 50 people, we discourage your group from meeting in-person due to the changing nature of this health crisis. The University recommends that you "[c]onsider using telephone and video conferencing instead of face-to-face meetings, if available, during this outbreak. If face-to-face meetings are unavoidable, meet in a large room to avoid close contact."
Greek organizations are the largest and most visible values-based organizations on campus. With more than 4,500 students that make up 15 percent of the student body, Fraternity and Sorority Life are committed to scholarship, leadership, brotherhood/sisterhood, and civic engagement. Involvement on campus and in the Lubbock community, leadership development opportunities, and life-long friendships make Greek life one of the most memorable aspects of a student's experience at Texas Tech University.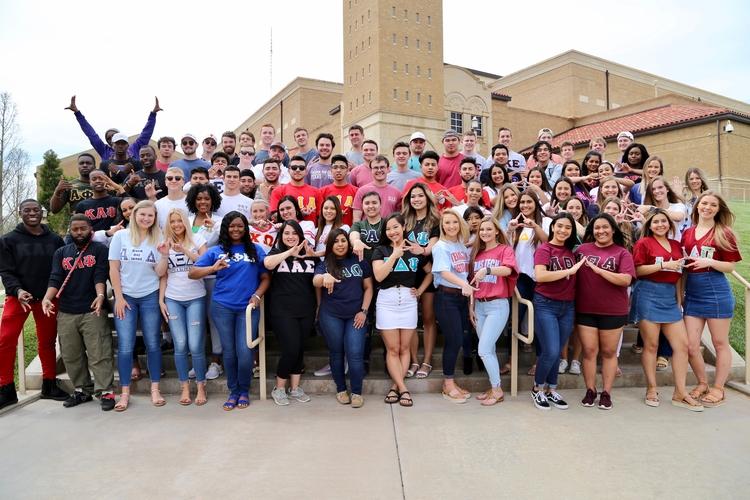 Commitments
Our mission is to provide a quality undergraduate fraternal experience, enhancing student development with a commitment to partnership, personal growth, and prevention with all community stakeholders.
Values
We believe in fraternity and sorority life and advocate for the organizations and students in their pursuit of fraternal ideals. We strive to provide opportunities to create life-long bonds through the principles encompassed in the shared values of fraternity and sorority life.
Fraternity & Sorority Life