Frequently Asked Questions
Where is commencement being held?
United Supermarkets Arena
When will the Graduate RSVP be available?
The Graduates will be emailed.
When is the deadline to RSVP?
Graduates must RSVP by April 28, 2023.
How many tickets will each Graduates be given?
No tickets will be required for May 2023.
When will the doors open?
Doors will open 1 hour prior to each ceremony.
When will my graduates name be called?
Graduates will be announced in the order that they sit down. The individual recognition will be by college but not alphabetical order.
Which college will be announced first?
Will the in-person commencement be live streamed?
Can I bring a camera bag or baby bag in?
All bags brought into the arena have to be clear.
Will photos be taken during the ceremony?
Yes, your graduate will have this information.
How long will the ceremonies last?
We are expecting each ceremony to last 3 hours.
Can I wear a decorated cap to my ceremony?
Decorated caps are not allowed during our ceremonies.
What should graduates wear to their ceremony?
Commencement regalia includes cap, gown, stole, and tassel. Stoles can be worn if they are university approved. The limit of stoles to be worn is 3. Chords are welcomed to be worn as long as they are university approved. As for clothing under regalia, business casual or whatever the graduate feels comfortable in is fine.
Where can I park for the ceremonies?
Commencement Parking Map 2023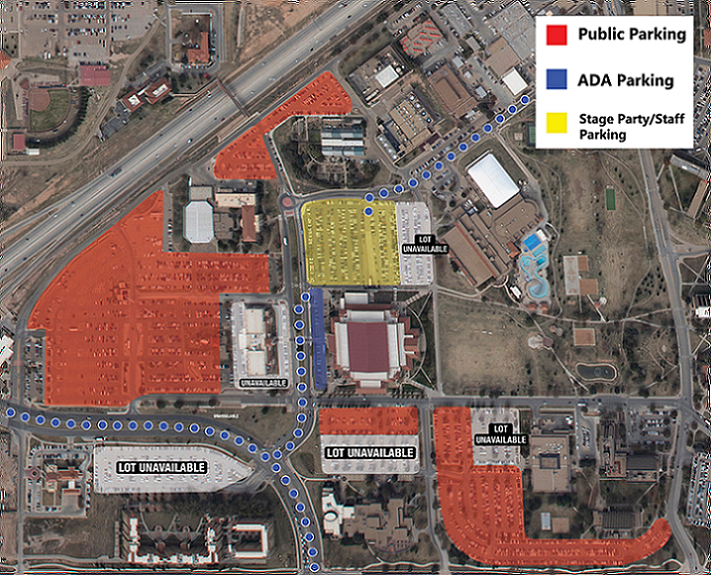 View this commencement parking map in a new tab.
Or,
download the 2023 commencement parking map PDF.