¡Noticias! News!
2020 - August: Science in Action! Our research on arsenic contamination in Bagaces, Guanacasta, Costa Rica is resulting is some important action and hopefully plans for remediation! Last year, we determined high levels of arsenic in drinking water filter waste and soil samples (article in preparation!), which had been washed throughout local neighborhoods. This is important work to determine potential environmental and human health hazards associated with arsenic redistribution in rural and urban environments! See the story HERE.
2020 - June: Dr. Siebecker presents an invited lecture to a group of interested citizen scientists and community members on the importance of soils to humans and the environment. This was organized by the Hand Coaching organization (based in Santiago, Chile), as part of a webinar/workshop series. A goal of the series is to provide scientific and expert opinions, information, and online interaction to the public about various topics while people are practicing social distancing the covid-19 pandemic. It was a real pleasure to share this experience with them!
2020 - June: Dr. Siebecker Visits Western Texas College (Snyder, TX) to for a Research Summit and to discuss future collaborative research projects between WTC undergraduate students and Texas Tech University graduate students. We also recruited a new Environmental Soil Chemistry team member - Snowy.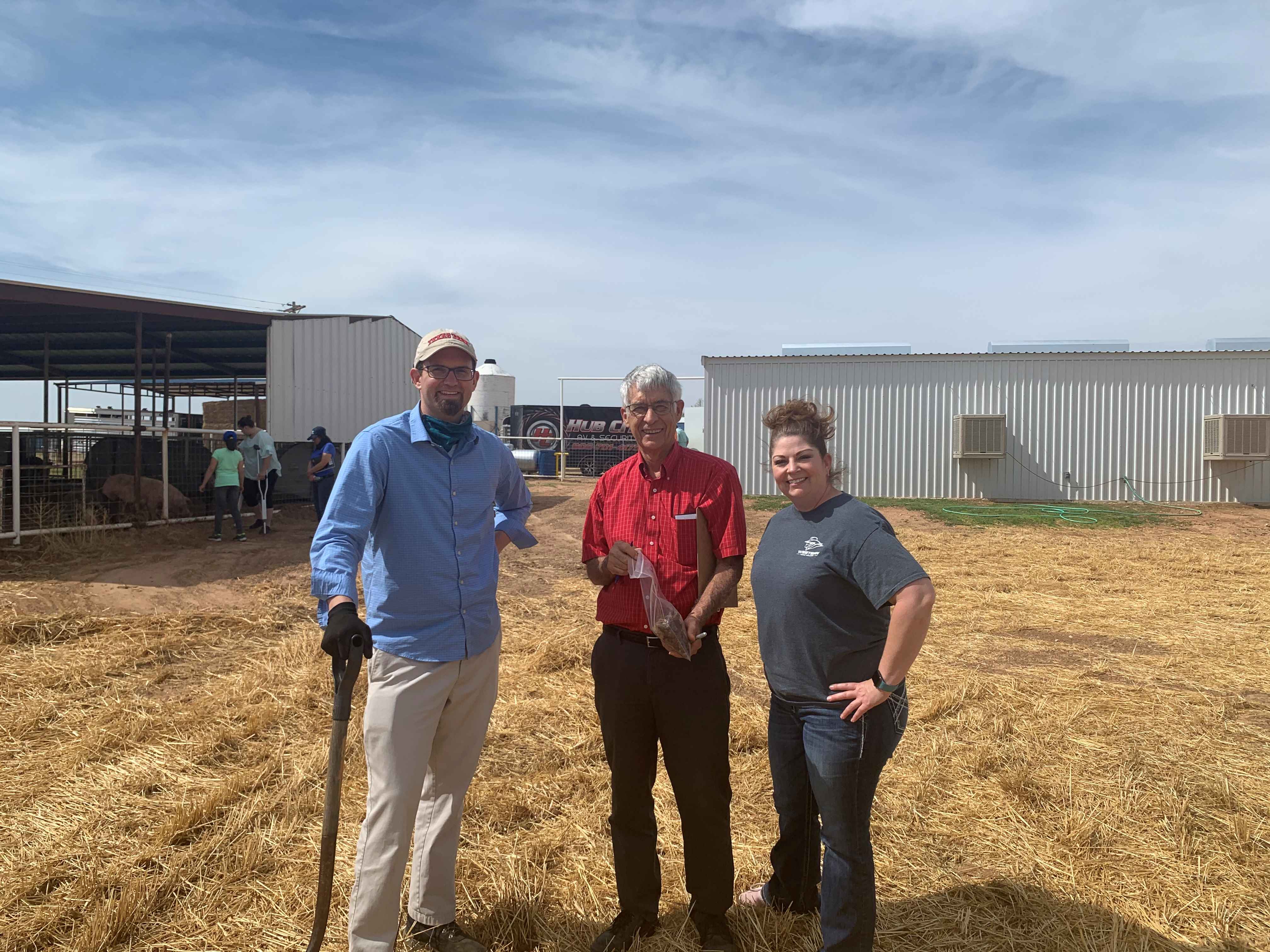 2019 - September: Dr. Siebecker travels to University Dynamic (UDC) in Foz do Iguaçu to participate in the 12th International Congress of Agronomy - Developing Rural and Agricultural Sustainability conference (interview in Spanish)
2019 - September: College of Agricultural Sciences and Natural Resources welcome video.
..
Department of Plant and Soil Science