Retail Management alumna takes on New York City
By Ashley Ryan, College of Human Sciences Marketing and Communications
Retail Management alumna Ijeoma Iheme tackles New York City with persistence and confidence.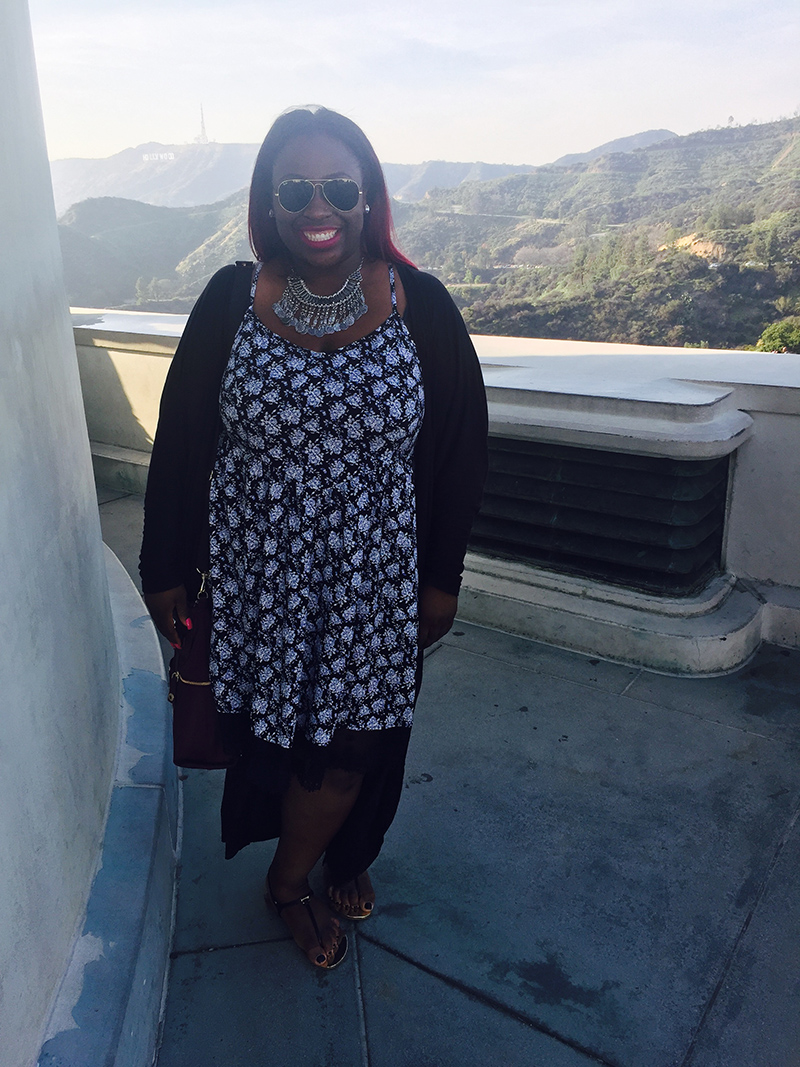 2015 Retail Management alumna Ijeoma Iheme has overcome many obstacles to achieve her dreams. Ijeoma is currently working in New York City as a Sales Professional for Bloomingdale's and as an intern at Cynthia Gale, where she manages digital marketing and social media needs.
Ijeoma is currently living and working in New York while she furthers her education by pursuing a Master's Degree in Fashion Marketing from Laboratory Institute of Merchandising College.
"I spent my first years at Texas Tech focused on pharmacy school because it was what my family wanted. Finally in 2013, I made the switch to pursue a career in fashion. This is probably one of the biggest hurdles I have overcome. Being Nigerian, there is a lot of pressure to go to medical school, become a lawyer, or study engineering."
As a child, Ijeoma secretly dreamed of a career in fashion.
"When I was ten, my mom took me into a Hancock Fabrics and I was in awe. I was obsessed with figuring out how these beautiful colors of cloth could become things I could actually wear."
Ijeoma taught herself to measure, create patterns, and sketch out her own designs before she later took lessons.
When Ijeoma made the change from Pre-Pharmacy to Retail Management, she says the COHS helped make this transition the best that it could be.
Ijeoma says that being in New York City has posed a unique challenge to young professionals like herself who are beginning their careers. Nevertheless, she credits the COHS for preparing her for the real world.
"Since graduating, I have already used so much of what I learned in the Retail Management program in the Texas Tech College of Human Sciences. The program really does everything to prepare you for the real world. There is a really competitive pool out here and you could knock on a hundred doors and get zero responses. Something I picked up from my professors in the program was persistence. It has gotten me through so much during this stage in my life."
Ijeoma stresses how important it is for current students and younger alumni to find a mentor with experience. Ijeoma credits Deborah Fowler, Ph.D., and Tun-Min (Catherine) Jai, Ph.D., for serving as her mentors and for pushing her forward in her career.
Dr. Fowler comments on Ijeoma's time as an undergraduate.
"Ijeoma was a wonderful student. I have many fond memories of this sweet and generous student, but one of my favorites is her working with our fashion campers. They loved her! She is a wonderful person and student. She was always engaged in class and a delight."
Dr. Jai details her thoughts on Ijeoma's journey with the COHS.
"I got to know Ijeoma more when I was recruiting an undergraduate research assistant for my functional magnetic resonance imaging research. During that time, she showed a high level of competence and personal accountability in the completion of the work I assigned her. During her time in our retail program, she consciously improved herself by learning more . I am confident that she will do well and has a bright career in front of her."
Ijeoma offers some sincere advice to her fellow Red Raiders.
"Don't let the noes stress you out, see it as an opportunity for something better to come along. Stay confident in your work because somebody will notice. Stay consistent – consistence is key!"
College of Human Sciences