Upper Llano River Watershed Protection Plan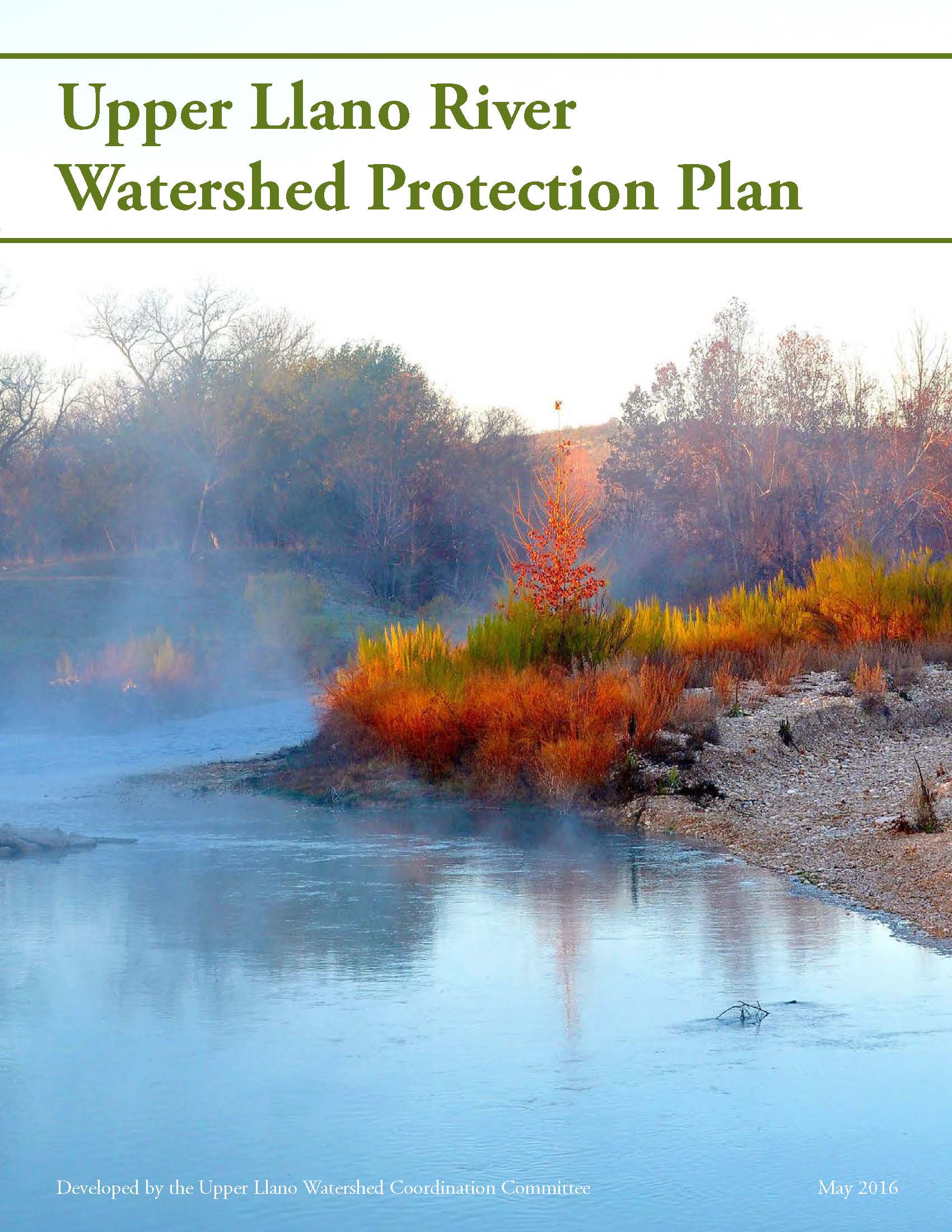 The Llano River, a clear spring-fed perennial river and major tributary of the Colorado River, is a true gem of the Texas Hill Country. The Upper Llano River, which includes the North and South Llano Rivers, along with the springs that feed it, supports several unique plant and animal communities and provides constant critical flows downstream to the Llano and Colorado rivers, Lake LBJ and other Highland Lakes, especially during times of drought.
Due to the pristine nature and relatively constant flow of the springs, the Upper Llano River is currently a healthy ecosystem supporting a variety of aquatic and terrestrial ecosystems and numerous recreational opportunities. However, loss of spring flow due to aquifer withdrawals, subtle changes from land fragmentation, loss of riparian habitat, spread of invasive species and encroachment of juniper species on upland habitats threaten this system, potentially decreasing water quality and stream flows.
Because the protection and preservation of the Upper Llano River and its springs is a natural resource, economic and cultural concern, the Texas Tech University Llano River Field Station and Texas Water Resources Institute are working with the Llano River Watershed Alliance and others to implement a watershed protection plan (WPP) for the Upper Llano. The WPP was completed and approved by the Environmental Protection Agency in the Fall of 2016.
Upper Llano River Watershed Protection Plan
Upper Llano River Watershed Protection Plan Brochure - English
Upper Llano River Watershed Protection Plan Brochure - Spanish
Coordination Committee and Working Groups
Newsletters
November 2012
April 2013
September 2013
January 2015
Llano River Watershed Alliance Weekly